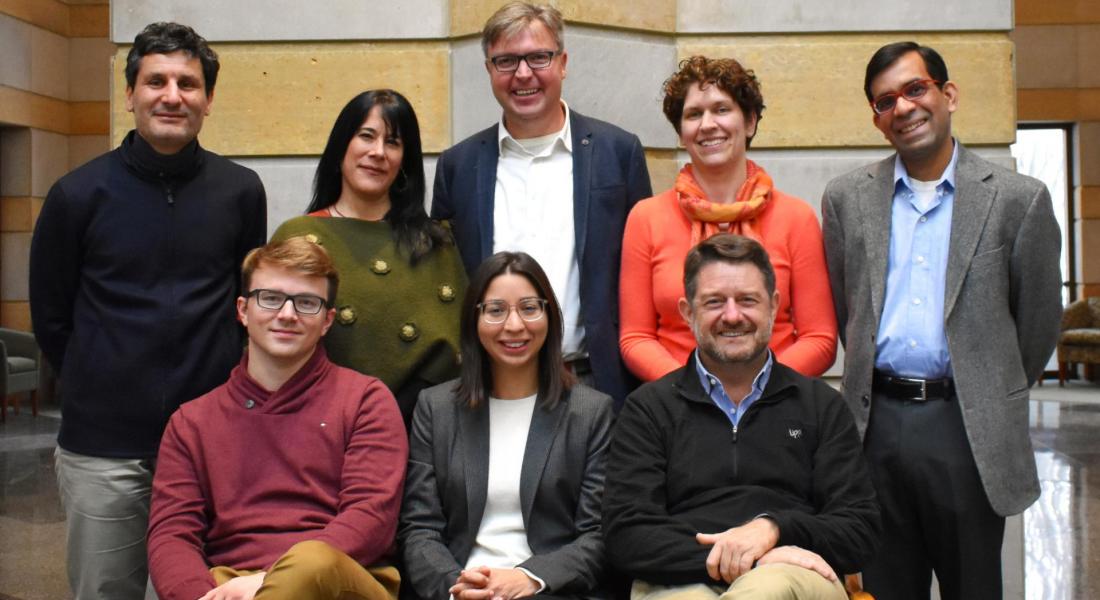 The Kellogg Institute for International Studies is welcoming four new visiting fellows this semester, including a Chilean politician and a former student activist from Benin who was jailed for his pro-democracy views. 
The spring visiting fellows – whose work encompasses governance, urbanization, inequality, and education, among other topics – bring the number of scholars taking part in the residential fellowship program this academic year to one dozen. 
"This diverse group of scholars brings a depth of academic knowledge and a breadth of life experiences that will make them an integral part of the Institute's intellectual community," Director Paolo Carozza said. "We couldn't be more pleased that they're here, and we look forward to their insights and contributions to the Institute's work." 
The spring visiting fellows are:
They join a cohort of fall and full-academic year visiting fellows whose areas of study include political science, anthropology, sociology, and political economy. Those scholars, and their projects, are:
Meanwhile, Abby Córdova will be in residence at the Kellogg Institute this semester as a guest scholar and in the fall as a visiting fellow. Córdova is an assistant professor of political science at the University of Kentucky who studies public opinion and political behavior in Latin America.