Faculty Fellows
Kellogg Working Groups
Working groups funded by the Kellogg Institute stimulate intellectual activity within the Institute community and more broadly throughout the University. Led by Institute faculty fellows, the groups typically draw together an interdisciplinary mix of faculty members, visiting fellows, graduate students, and even undergraduates to further inquiry on emerging research themes and or focus attention on topical, interdisciplinary issues.  
Working groups that emerge from the questions and concerns of Kellogg faculty fellows and their colleagues can serve to enrich the intellectual agenda and productivity of the Institute, as well as shape the field of comparative international study and even influence policy choices that affect the regions we study.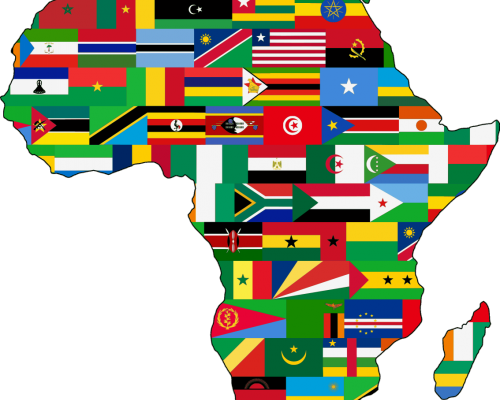 Africa Working Group
The Africa Working Group provides a forum for resident faculty, graduate students, and outside scholars to present and discuss cutting edge research on Africa. Participants, who come from a range of disciplines, share a common interest in investigating Africa's past, present, and future, as well as Africa's place in the larger global order. The group also sponsors Africanist events, enriching the study of Africa on campus and building on growing student interest in the region.
Cochairs: Paul Ocobock and Mariana Candido
Student Coordinator: Scott Copeland
Asia & Asian Studies Working Group
In collaboration with the Liu Institute for Asia and Asian Studies, the Working Group on Asia & Asian Studies (WGAAS) provides a forum for faculty, graduate students, and outside scholars to share emerging research in Asian Studies, with a particular focus on the region's democratic possibilities and human development. Strengthening the cohesion of Asian Studies across the University, the group unites expertise in anthropology, East Asian languages and cultures, education, and business, among other disciplines.
Chair: Lionel Jensen
Graduate Student Cochair: Megan Rogers
Catholic Social Tradition & Human Development Working Group
In collaboration with the Center for Social Concerns, this Working Group provides a forum for resident faculty, graduate students, and outside scholars to systematically discuss the insights of Catholic Social Tradition (CST) for questions of development. With "integral human development" as a defining commitment of Notre Dame's Keough School, a discussion of the roots of this term in Catholic Social Teaching is timely, as well as an exploration of the connections between the concept of integral human development and key CST principles such as human dignity, common-good orientation, option for the poor, solidarity, and subsidiarity.
Cochairs: Paolo Carozza and Clemens Sedmak
Graduate Student Contact: Megan Gooley  (mgooley@nd.edu)
Democracy Working Group
The Democracy Working Group invites wide involvement of Kellogg faculty fellows, graduate students, and members of the Notre Dame community in measuring democracy and related concepts and evaluating and using democracy indicators. Participants are encouraged to share related research with the group. They are also invited to provide advice to an international team of investigators led by Faculty Fellow Michael Coppedge, which is engaged in a wide-ranging, multiyear project to produce dozens of new indicators of democracy for all countries since 1900.
Chair: Michael Coppedge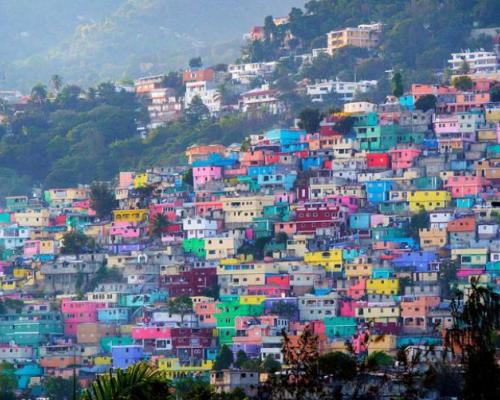 Haiti Working Group 
Building on the multidisciplinary breadth and depth of Notre Dame's scholarly engagement with Haiti, the Haiti Working Group brings together faculty and student researchers from across the University's schools and colleges to share ideas, give feedback on each other's work, and interact with outside speakers. With participants from the sciences and engineering, social sciences, humanities, education, and business, the working group aims to facilitate better scholarship and collaboration on a range of academic and applied research on Haiti.
Chair: Karen Richman
Graduate Student Contact: Katie Comeau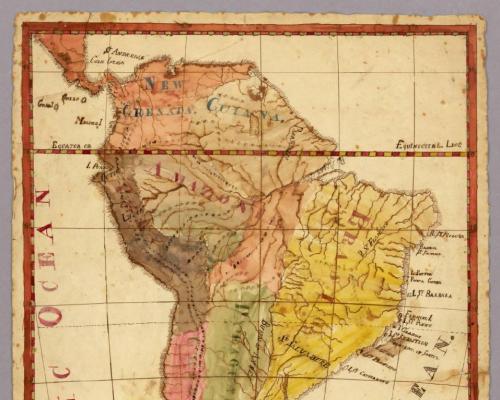 Latin American History Working Group
The Latin American History Working Group brings together Latin American historians—both faculty and graduate students—for serious, extended, and creative intellectual exchange. Monthly meetings feature paper presentations by faculty members, graduate students, and invited scholars. Encouraging an interdisciplinary approach, the group aims to strengthen the growing community of Latin American historians at Notre Dame, to professionalize its graduate students, and to host notable scholars in the field at the University.
Cochairs: Ted Beatty, Karen Graubart,and Jaime Pensado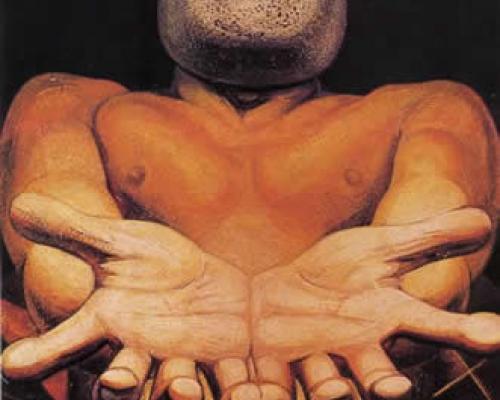 Mexico Working Group
The Mexico Working Group serves as a venue for resident and visiting faculty and graduate and undergraduate students to consider issues related to Mexico. With the goal of strengthening the presence of Mexico at Notre Dame, the group supports conferences, talks, cultural events, and academic discussions. The group also fosters academic and cultural exchanges to link the University with Mexico and Mexican Studies institutions and coordinates a biennial Undergraduate Research Conference focused on Mexican issues.
Chair: Jaime Pensado
Other Groups
Kroc-Kellogg Peace, Conflict, Crime and Violence Workshop
This workshop seeks to integrate and develop collaboration between Kroc and Kellogg scholars focusing on the wide range of peace, conflict, and violence issues. It is intended to be broad in scope including topics such as political and criminal violence, human rights, and transitional justice along with standard issues of civil and international war, peacebuilding, and reconciliation. The format assumes that participants come to the workshop having read the paper. A discussant will start the discussion with 5-10 minutes of comments, then the floor is open. These sessions are open to Notre Dame faculty and graduate students.
Organizers: Guillermo Trejo and Gary Goertz
Reading Group on "Lying And Truthfulness"
Long of interest to scholars from a variety of disciplines, lying and truthfulness are directly relevant to democracy and well being in the US and around the world. The reading group will discuss a variety of texts, addressing such issues as different meanings of truth and falsehood across cultures and how globalization may require a shared, yet differentiated, understanding of the themes.
Organizers: Amitava Dutt and Georges Enderle
Comparative Politics Workshop
The Comparative Politics Workshop is a graduate student-led forum geared towards presenting and discussing papers and research projects. During the academic semester, regular sessions are held at the Hesburgh Center. These meetings are open to everyone, particularly students, faculty and Kellogg Institute Visiting Fellows. Participants have the chance to present their work and receive valuable, constructive feedback from their colleagues. 
Organizer: Andrea Peña-Vasquez
More information: Comparative Politics Workshop Blog
Grants for Working Groups
Please use the tabs above to find information on Grants for Working Groups.
Awards
The Kellogg Institute usually funds working groups for one or two semesters at a time; awards can be renewed through the competitive grant process. Awards cover working group expenses, which will vary with the nature of a group.
Budgets may include categories such as monies for copying reading materials, light meals to accompany meetings, travel expenses and modest honoraria for visiting speakers, and research assistance for drafting proposals for external funding. (These are examples; other reasonable types of expenses will be considered.)
Awards average approximately $5,000 per academic year; larger amounts are occasionally considered for particularly ambitious proposals.
Please use the tabs above to find information on Grants for Working Groups.
Criteria
Working groups should be within the field of international studies and relate their purpose to one of the Institute's research themes of democracy and human development. The chair or cochair of a working group must be an Institute faculty fellow.
The Institute will give preference in funding to groups whose planned activities are the most intellectually exciting and/or to groups that are most likely to produce concrete academic results (conferences, publications, research projects, or outside funding).
Please use the tabs above to find information on Grants for Working Groups.
Application Guidelines
Working group proposals should include a letter that:
Names the focus of the proposed working group
Specifies the group's international dimension and its relationship to a Kellogg theme or themes
Identifies its substantive goals
Explains the nature of its activities to attain these goals
Sets out a schedule for planned activities
Identifies a Kellogg fellow who will chair (or cochair) the group
Lists two or more faculty participants and at least five participants in all from among Notre Dame faculty members, graduate students, or visitors who would like to participate in the proposed group
Includes a plan to share the group's products with the wider Kellogg community (e.g., publicly announcing meetings, speakers, etc.; making a reading list available on the Web; establishing a university-based listserv and inviting Kellogg fellows to subscribe)
In addition, every request must include a brief abstract and an itemized budget and budget justification. The budget should show both the full cost of the proposed activities and the amount requested from Kellogg. The request should also identify likely sources of funding for any part of the budget not covered by Kellogg. It should indicate what other funding sources are being approached and how much funding has already been secured.
Requests for renewal must be accompanied by a progress report and self-assessment of working group activities and accomplishments to date.
Multiyear proposals are welcome although funding will be awarded for up to two semesters at a time only.
Please use the tabs above to find information on Grants for Working Groups.
Proposal Submission
Please submit your proposal electronically to: Sharon Schierling, Managing Director (sschierl@nd.edu).
Proposals are evaluated three times per academic year by a faculty Grants Committee.
Proposal submission deadlines for the 2018-19 academic year follow:
Monday, September 24, 2018
Monday, January 28, 2019
Monday, April 8, 2019
Applicants are encouraged to contact Managing Director Sharon Schierling (1-8524; sschierl@nd.edu) to discuss your proposal prior to submitting it for committee review.
Upcoming Working Group Events