Kellogg Institute Research Clusters
In a new initiative launched in 2017, the Kellogg Institute is supporting a select number of faculty-led Research Clusters in distinctive areas of high-impact, mission-driven research and programming. Through these clusters, we aim to promote innovative, interdisciplinary research that promises to generate sustained, dynamic collaboration and scholarly output on the Institute's core research themes of democracy and human development. The Kellogg Institute envisions the research clusters as organic, expansive networks of scholars organized around addressing—through both individual and collective research—a significant common problem or set of interrelated questions growing out of the Institute's core research themes.
The clusters emerge from the shared research interests and strengths of Kellogg faculty fellows in conjunction with the extended Kellogg community of scholars—which includes current and former visiting fellows, doctoral student affiliates, and distinguished research affiliates as well as external collaborators. The three-year research cluster grants provide a strong incentive for groups of scholars to undertake coordinated, longer-term research initiatives. We intend the clusters to serve as incubators for larger collaborations that can attract external funding and generate significant research outputs. In addition, the research clusters will further enrich the Institute's distinctive intellectual community by generating collaborative relationships that can spark new approaches and findings and facilitate mentoring of junior scholars.
Research clusters will do some or all of the following:
Cross disciplinary, sub-disciplinary, and/or methodological boundaries and lead to cross-fertilization across regions and themes;
Link important normative and theoretical work, high-level empirical research, and applied research;
Use a multidisciplinary and/or mixed-method approach to address complex problems and important challenges facing humankind;
Integrate and explore the intersection of the core themes of democracy and human development;
Contribute to relevant contemporary debates on public policy.
Kellogg research clusters are funded through an annual call for proposals.
Next Deadline: Monday, April 8, 2019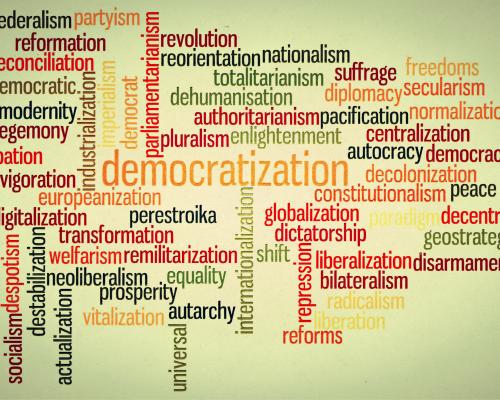 Research Cluster on Democratization Theory
The researchers plan to fundamentally rethink concepts relating to regimes and regime change in order to develop theories of long-term historical progression toward democracy, and regression from it, that pay more attention to neglected dimensions. Some efforts will build on the Varieties of Democracy (V-Dem) conceptual scheme and data; others will be complementary or completely separate. The cluster expects to give less emphasis to suffrage extension and the fact of elections and more attention to the role of the judiciary and constitutions, legislative strength, election administration, and human rights, among many possibilities.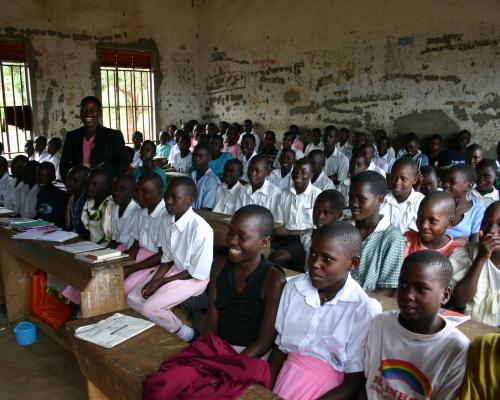 Research Cluster on International Education
In this interdisciplinary research cluster, which brings together two major University institutes and a range of scholars with expertise in education, religion, politics, law, and methodology, researchers are embarking on an ambitious study of Catholic international education as a precursor to a future comparative study of faith-based education more generally. The cluster aims both to establish Notre Dame as a world leader for research on international Catholic education and to build the foundation for a research agenda on international faith-based education.