Kellogg Institute's 40th Anniversary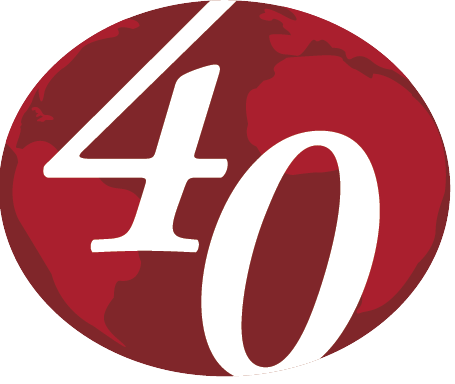 This year, the Kellogg Institute for International Studies is celebrating 40 years of excellence as an international research institute at the University of Notre Dame, promoting democracy and human development and providing enriching educational opportunities. And, we also celebrate 20 years of our International Scholars Program, offering highly talented undergraduate students the opportunity to learn to do research through one-to-one mentorship with Kellogg faculty in a supportive community of peers and alumni. Both anniversaries illuminate a history of excellence that provides a solid foundation for future research and educational endeavors.
We will commemorate these anniversaries with both academic and social events, as well as written and electronic reflections, inviting familiar and new faces to share in remembering our history as we look toward an even brighter future.
On April 28-29, 2023 the Kellogg Institute will commemorate its anniversary with a special event that will include academic and other panels, social opportunities, special keynotes, and more. All are invited and we especially are looking forward to welcoming back former visiting fellows and alumni of both our graduate and undergraduate programs, in addition to meeting new friends interested in the panels and in learning more about the Kellogg Institute. 
Mark your calendars and watch this space for more information on the event programming and a list of confirmed presenters and attendees!