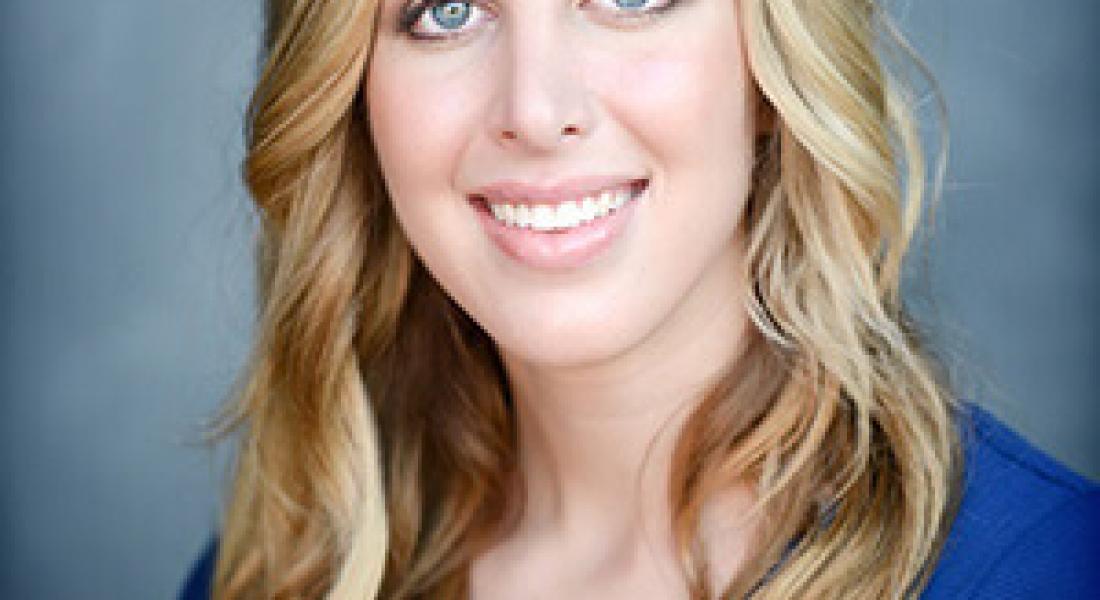 Kellogg International Scholar Christa Grace Watkins '17 has been selected to the United States Rhodes Scholar Class of 2017. A philosophy major and PPE minor known for her advocacy on issues of sexual violence and women's well-being, she was named a 2016 Truman Scholar in April. She will commence her studies at Oxford University in October.
Kellogg International Scholars have now won the Rhodes three years in a row, with Watkins following in the footsteps of Emily Mediate '15 and Alex Coccia '14. One of last year's Notre Dame Rhodes finalists, Kelly McGee '16, was also a Kellogg International Scholar.
"I am so grateful for this incredible opportunity to study at Oxford alongside other students who want to make a difference in the world," Watkins said. She plans to pursue a doctor in philosophy degree in socio-legal studies and and to specialize in public interest law.
Watkins has already made a measurable impact through her activism at Notre Dame, successfully campaigning for numerous policy revisions related to Title IX and mental and physical illness. Most recently, she was instrumental in Notre Dame's signing the "It's On Us" pledge.
She calls the Kellogg International Scholars Program (Kellogg ISP) "integral to my success."
"[Associate Director] Holly Rivers and the rest of the Kellogg team began mentoring me my freshman year, which helped me quickly figure out what I wanted to pursue in my studies and policy work. They exemplify what mentors should be, and I think my success with the Truman and Rhodes demonstrates how effective caring, long-term mentoring can be."
Through Kellogg ISP, Watkins has had "one of the great privileges of my time at Notre Dame"—working with Faculty Fellow Jaimie Bleck as a research assistant since the summer after her freshman year.
"I am so pleased that Grace has received this second, very well-deserved honor," Bleck said. "She has been a truly outstanding RA, tackling diverse tasks with seriousness, maturity, and enthusiasm. She is not only an incredible student but someone whom I admire—Grace puts her ideas and convictions into action. I cannot wait to see what she is going to achieve in the coming years."
Watkins is equally enthusiastic about the benefits of their Kellogg ISP partnership.
"Everything I know about research methodology I have learned from Jaimie," she said. "My academic interests and her ongoing research always intersected in fascinating and unexpected ways and her work on women, political participation, and citizenship has directly played into how I think about my own work."
 
"Jaimie introduced me to some of the other professors who have been most influential to me," she said. "She's an incredible mentor and friend."
More generally, Watkins noted the value of Kellogg ISP programming. "I have become interested in researching topics that I would not have known about had they not been brought up in our scholars meetings," she explained. "The Kellogg community has also allowed me to meet with visiting experts that I otherwise would never have met."
Working for change
As a first-year student, Watkins won Notre Dame's "First Year Urban Challenge" for her policy proposal for the student-run microloan program Jubilee Initiative for Financial Inclusion (JIFFI) to increase resources available for women with disabilities. She is now chief operating officer and head of the legal department for the organization whose goal is to reduce the prevalence of predatory payday lending in the South Bend community.
She serves as director of communications for Education Bridge, a nonprofit focused on rebuilding the Jonglei State in South Sudan through education, and was recently appointed national organizing director for Rise, a national civil rights organization working to implement a Sexual Assault Survivors' Bill of Rights. In 2014 and 2015 she held summer internships with the Children's Advocacy Institute, which seeks to improve the child protection and foster care systems.
On campus, Watkins is a Flatley Center for Undergraduate Scholarly Engagement (CUSE) Sorin Scholar and senior policy adviser to Student Government as well as a member of the Sorin Scholars Steering Committee, the Committee on Sexual Assault Prevention, and the Student Health Insurance Advisory Committee. She is also copresident of College Democrats of Notre Dame.
Watkins hopes her graduate degree in law and philosophy will position her as a credible force for change and allow her to further study the "unexplored intersections" between philosophical topics such as forgiveness and moral agency and Title IX reform.
"Without rigorous philosophical training, our policy prescriptions will be incomplete at best and harmful at worst," she says. "Bringing the rigors of high-level academic training to bear on policy questions is my best chance to effectively advocate for substantive reform."
Firsts for Notre Dame and the Keough School
Also named to the Rhodes Scholar Class of 2017 from Notre Dame is Alexis Doyle '17, a biological sciences and Kroc Institute for International Studies peace studies major. The University's 18th and 19th Rhodes Scholars, Watkins and Doyle are two of just 32 Rhodes Scholars selected from a pool of 882 candidates who had been endorsed by their colleges and universities.
It is the first time that Notre Dame has had two women chosen for the Rhodes in the same year—and in the year that the Keough School for Global Affairs formally opens, the first time that students associated with two of its constituent institutes have swept the Rhodes honors at the University.
"It is wonderful and indeed even auspicious that two institutes of the Keough School have produced Rhodes scholars this year," said Kellogg Institute Director Paolo Carozza. "We wish them great success in their intellectual journeys and look forward to fostering many more stellar undergraduates under the umbrella of the Keough School."
The Rhodes Scholarship
Watkins and Doyle advanced through a rigorous multistep selection process for Rhodes Scholarship applicants. This year, approximately 2,500 students sought their institution's endorsement and 882 were endorsed by 311 colleges and universities. Committees in each of 16 U.S. districts then invite the strongest applicants to appear before them for an interview. Applicants are chosen on the bases of the criteria set down in the will of Cecil Rhodes.
According to the Rhodes Trust, along with academic excellence, "a Rhodes Scholar should also have great personal energy, ambition for impact and an ability to work with others and to achieve one's goals. In addition, a Rhodes Scholar should be committed to make a strong difference for good in the world, be concerned for the welfare of others and be conscious of inequities. And finally, a Rhodes Scholar should show great promise of leadership."
Rhodes Scholarships have been award annually since 1902 and provide all expenses for two or three years of study at the University of Oxford in England, and may allow funding in some instances for four years.
All the Rhodes finalists worked closely through the application process with Notre Dame's Flatley Center for Undergraduate Scholarly Engagement, which assists students and alumni with fellowships applications.
The Kellogg Institute for International Studies, part of the University of Notre Dame's new Keough School of Global Affairs, is an interdisciplinary community of scholars and students from across the University and around the world that promotes research, provides educational opportunities, and builds linkages related to two topics critical to our world—democracy and human development.