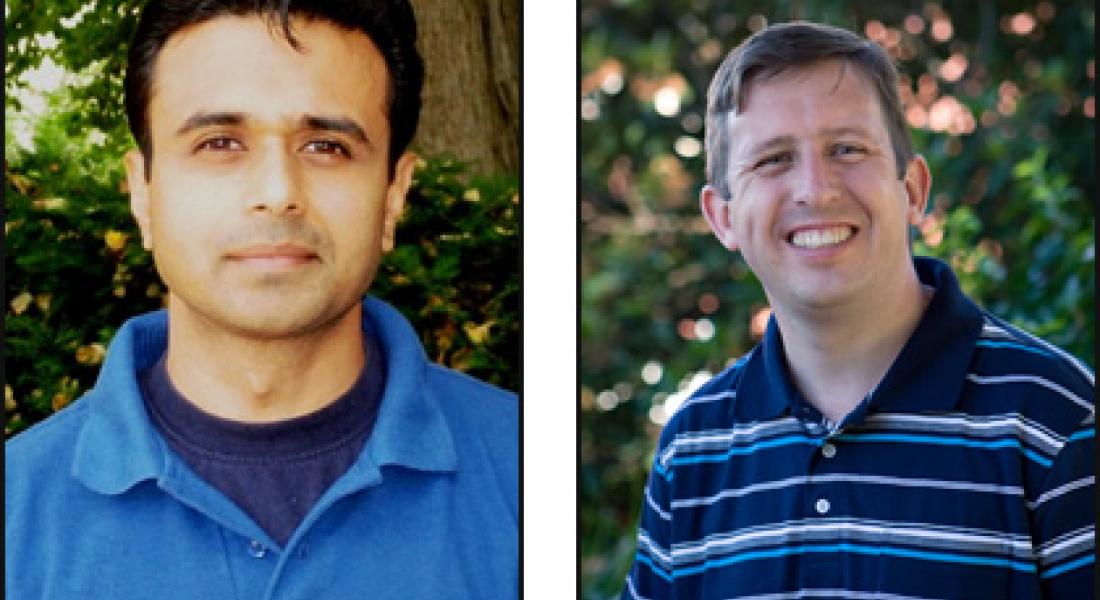 Two scholars who study the developing world have begun semester-long appointments to the Kellogg Institute's widely recognized Visiting Fellows Program. Joining seven others already in residence, the new fellows, both political scientists, will conduct independent and collaborative research related to core Kellogg themes of democracy and human development.
Bumba Mukherjee, a former Kellogg faculty fellow now at Penn State University, returns to the Institute to collaborate with Faculty Fellow Alexandra Guisinger on a new book project. Aiming to explain when and why financial crises occur in developing countries under observation by IMF programs, they will evaluate the effect of such crises on political repression and the likelihood of military coups in developing states.
Matthew Singer of the University of Connecticut is a Latin Americanist who studies how voters seek to hold politicians accountable for their actions. His Kellogg project will explore whether Latin American citizens who feel well represented by government may also be particularly willing to delegate additional authority to political leaders, thus undermining democracy.
Mukherjee and Singer join the following scholars who hold academic-year appointments as visiting fellows:
In addition, Fabiano Gomes, a legal scholar from the Federal University of Rio de Janeiro, has joined the Kellogg community as a guest scholar. He will be in residence until the end of February.
Contact: Denise Wright, Program Coordinator, dwright1@nd.edu or 574-631-8523