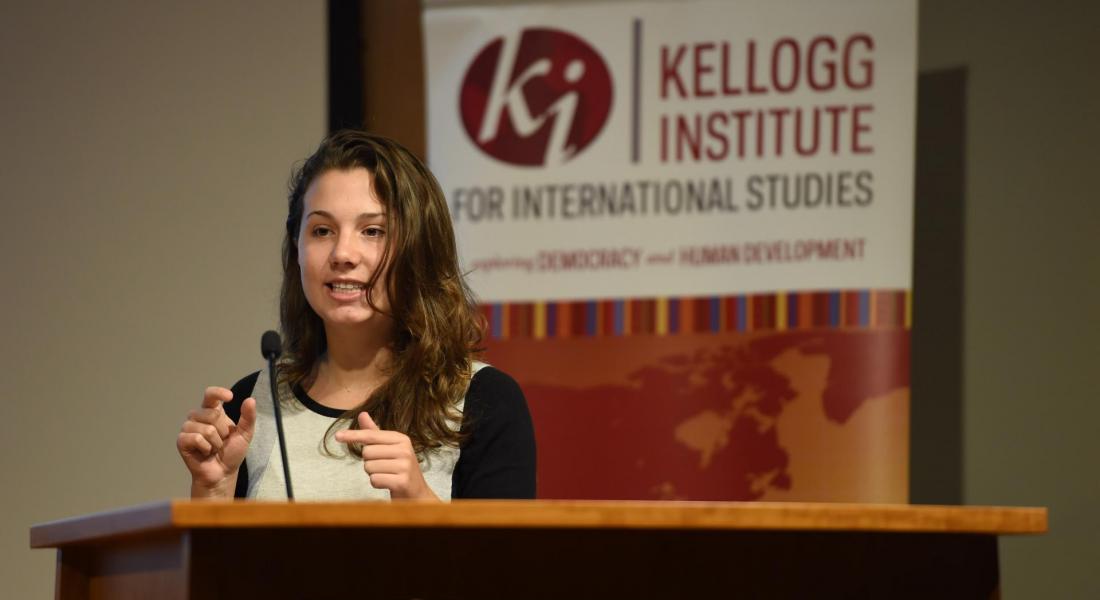 A number of students affiliated with the Kellogg Institute for International Studies have received prestigious grants for the 2018-2019 academic year, including seven Fulbrights.
Award recipients range from a PhD student studying migrant integration in Europe to a recently-graduated Kellogg International Scholar helping rural patients seek cancer treatment in Africa.
"These are top-caliber students, and the fact that so many of them received these grants shows the quality of both our academic programs and our scholarly community," said Paolo Carozza, director of the Kellogg Institute. "We're proud of them, and we're excited about the real-world experiences they'll gain thanks to these awards."
The Fulbright US Student Program offers grants for research and teaching opportunities abroad for recent graduates and graduate students. A quarter of the University of Notre Dame's 27 Fulbright recipients for 2018-2019 are associated with Kellogg.
Kellogg students who received Fulbrights are:
Students winning other awards are:
Meanwhile, Faculty Fellows Sara Sievers (global affairs) and Jim McAdams (political science) received Kellogg Undergraduate Mentoring Awards at Kellogg's Senior Award Ceremony in May for their work in advising undergraduate research.