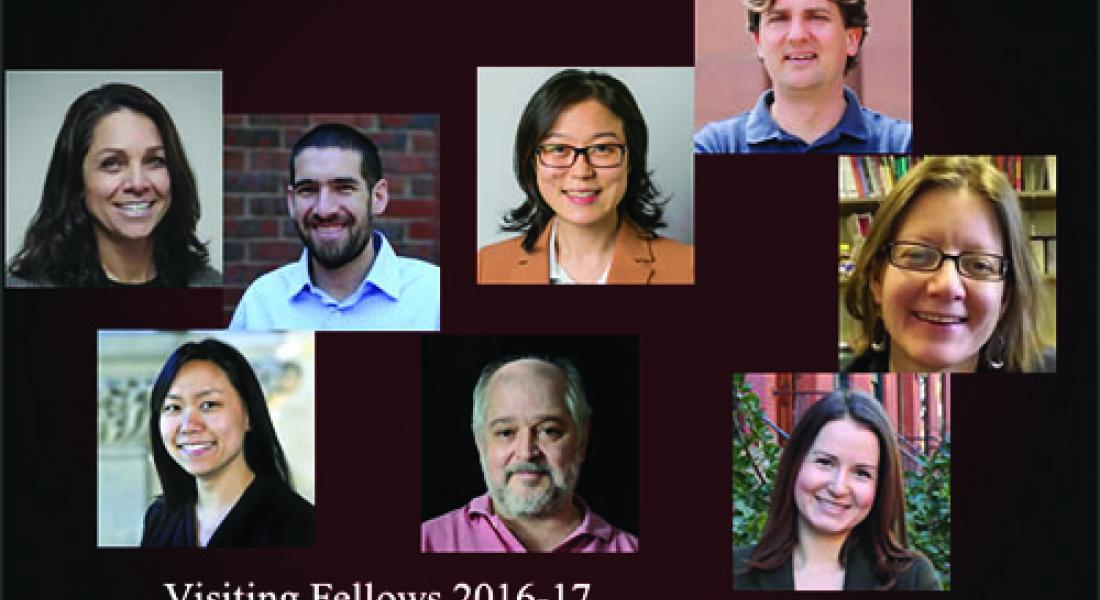 Kellogg Institute for International Studies Director Paolo Carozza has announced the results of the Institute's annual Visiting Fellowship competition. In this year's highly selective process, one journalist and eight scholars—representing anthropology, economics, political science, and sociology—were named 2015–16 visiting fellows out of a pool of more than 100 applicants.
"We are especially delighted by the breadth and depth of next year's new cohort of visiting fellows," said Carozza.
"Among those joining us are Stuart Kirsch of the University of Michigan, who has made his reputation as an engaged anthropologist, and political scientist Henrique Carlos de Castro de Oliveira, who will hold our Brazilian Fulbright Distinguished Chair in Democracy and Human Development. 
"We are also excited to have named a Hewlett Visiting Fellow for Public Policy this year. Katherine Corcoran of the Associated Press is a Notre Dame grad who is looking forward to engaging with scholars like Faculty Fellow Guillermo Trejo as she writes a book about violence and press freedom in Mexico." (See the complete list of the 2016–17 fellows is on the left, under the photo.)
The visiting fellows will conduct research on a wide range of issues related to democracy and human development in Asia, Africa, and Latin America as well as cross-nationally. In addition to senior scholars, the group comprises mid-career and promising junior fellows and post-doctoral scholars from the University of California, Berkeley; Cornell University; and Princeton University.
Based at institutions in Brazil, Germany, Mexico, Singapore, and the United States, the five women and four men include natives of Argentina, Brazil, Bulgaria, Indonesia, and the US.
The Kellogg Institute for International Studies, part of the University of Notre Dame's new Keough School of Global Affairs, is an interdisciplinary community of scholars and students from across the University and around the world that promotes research, provides educational opportunities, and builds linkages related to two topics critical to our world—democracy and human development.
More about the Kellogg Institute Visiting Fellows Program here.
Complete list of 2016–17 Kellogg Visiting Fellows here.
Contact:  Denise Wright, Program Coordinator, at dwright1@nd.edu or 574-631-8523