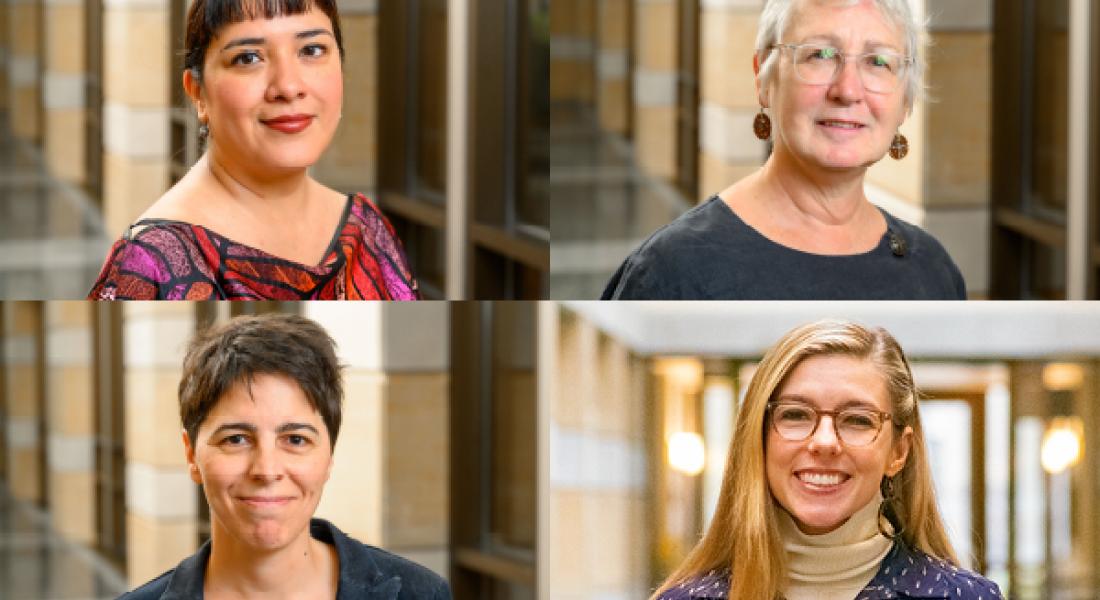 The Kellogg Institute for International Studies is welcoming its newest visiting fellow this month with the arrival of an Africanist who studies religion and democratization.
Elizabeth Sperber is an assistant professor of political science at the University of Denver whose work focuses on new Christian movements in African politics and the political economy of development.  
As a spring 2020 visiting fellow, she will work on a project that examines how religious beliefs influence political engagement in Zambia, a majority Christian state experiencing democratic erosion.
Assistant Director Denise Wright said Sperber's research increases the diversity of scholarship – both in terms of disciplines and regions studied – among members of the 2019-2020 visiting fellows cohort.  
"Elizabeth's work highlights Kellogg's commitment to innovative research on our themes of democracy and human development while expanding our global reach, and particularly our strength in Africa," Wright said.
Meanwhile, two fall 2019 visiting fellows have returned to their home institutions. Abby Córdova is an associate professor of political science at the University of Kentucky who worked on a book project examining violence against women and political participation in contexts of criminal violence in developing countries while at Kellogg. She was also a spring 2019 guest scholar and a co-organizer of the December 2019 "New Research by Women Studying Violence Workshop" that was funded by the Institute.
Raúl Madrid is a professor of government at the University of Texas at Austin who, during his fellowship, studied the partisan origins of democracy in Latin America in the late 19th and early 20th centuries, with a focus on South America.  
The visiting fellows program has been in place since 1983 and brings scholars from around the world to Kellogg, giving them time to pursue scholarly inquiry, advance their personal research, and collaborate with other academics and practitioners. Learn about the Institute's current visiting fellows here.