About
This profile was current as of 2018, when he was part of the on-campus Kellogg community.
I am a PhD candidate in the Department of Political Science and a PhD Fellow at the Kellogg Institute for International Studies at the University of Notre Dame, as well as the recipient of a Fulbright Scholarship. After earning an MA in comparative politics at the University of Tübingen (Germany), I was a lecturer and researcher at Icesi University in Cali, Colombia, where I also served as director of undergraduate studies for the political science program.
My dissertation, "Criminalized electoral politics: The socio-political foundations of electoral coercion in Brazil" (tentative title), studies the conditions that enable criminal and political actors to use criminal violence to influence electoral outcomes in urban peripheries. With the support of a fellowship of the Inter-American Foundation, as well as a Graduate Student Research Grant from the Kellogg Institute and a Graduate Student Research Award from the Institute for Scholarship in the Liberal Arts of the University of Notre Dame, I am conducting extensive fieldwork in the urban peripheries of Brazil.
My broad research interests include political and criminal violence, political order and citizenship, and transitional justice, as well as political parties and electoral competition. I have published on Brazilian political parties, Brazilian foreign policy, and Latin American regional integration. Current working papers and forthcoming publications analyze the logic of criminalized electoral politics, party system deinstitutionalization in Colombia (co-authored with Laura Gamboa and Scott Mainwaring), electoral and partisan subnational competition in Colombia (co-authored with Juan Pablo Milanese), as well as the impact of transitional justice mechanisms on the levels of criminal violence in new democracies (co-authored with Guillermo Trejo and Lucia Tiscornia).  
Thematic Interests
Comparative Politics; political violence and conflict, political order and citizenship in brown areas/areas of limited statehood, as well as political parties and electoral competition in Colombia
Other Accomplishments & Recognitions
2016-17 Kellogg Institute Award for Outstanding Doctoral Student Contributions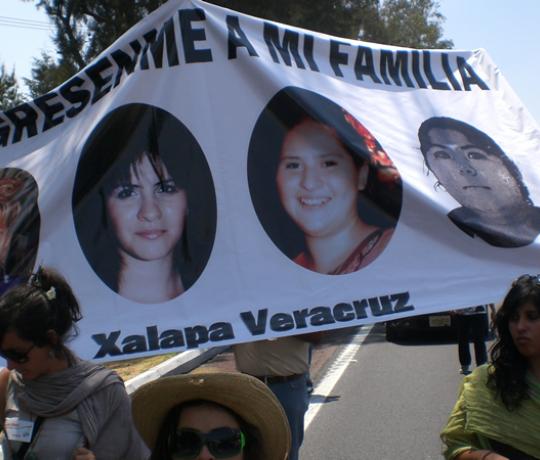 Guillermo Trejo,
Paolo G. Carozza,
Jaime M. Pensado,
Lucia Tiscornia,
Sandra Ley Gutiérrez,
Mari Claire Acosta,
Juan Guillermo Albarracin Dierolf,
Christine Cervenak,
Lucia Tiscornia