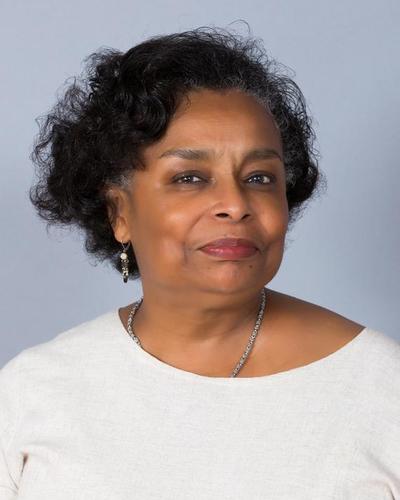 Faculty Fellow Dianne Pinderhughes, a professor of political science and chair and professor of the Department of Africana Studies, has been awarded the prestigious 2021 President's Award by the University of Notre Dame in recognition of her role "as an outstanding ambassador for Notre Dame and its academic community."
The award recognizes distinguished service to the University over a period of time. Pinderhughes is a political scientist who studies inequality, American civil society institutions, and voting rights policy. She is a Notre Dame Presidential Faculty Fellow who has served as president of the American Political Science Association and as vice president of the International Political Science Association, among other professional appointments.
According to her award citation, Pinderhughes' "dedication to her students and colleagues is evident not only in her leadership of the Department of Africana Studies, which she has chaired for the past six years, but also her abiding commitment to speaking with campus groups about race relations, diversity, and inclusion.
"Elected to the American Academy of Arts & Sciences in 2019, she is an exceptional mentor for junior faculty, particularly women and historically underrepresented minorities, with one colleague describing her as 'a real role model for how I would like to lead and accompany others.'"
Meanwhile, a number of Kellogg Institute faculty fellows were recognized by Notre Dame this spring for faculty promotions:
Raymond Offenheiser (Keough School of Global Affairs) was promoted to professor of the practice. Liang Cai (history), Charles Leavitt (romance languages and literatures), and Vanesa Miseres (romance languages and literatures) were promoted to associate professor with tenure.
Diane Desierto (law, Keough School), Tamara Kay (Keough School), and Guillermo Trejo (political science) were promoted to professor.
Mark Berends (sociology) was promoted to director of the Institute for Educational Initiatives (IEI) and Clemens Sedmak (social ethics, Keough School) was promoted to director of the Nanovic Institute for European Studies. Ernest Morrell, the Coyle Professor of Literacy Education and director of IEI's Center for Literacy Education, was promoted to associate dean of the College of Arts and Letters.
Three faculty fellows are among the 23 Notre Dame researchers to receive awards through the Notre Dame Research (NDR) Internal Grant Program, which supports outstanding research, scholarship, or creative endeavor that will make a major contribution in any field of study. All three received grants through the Faculty Research Support Program – Initiation Grant (FRSP-IG). Those faculty fellows are:
Victoria Tin-bor Hui, associate professor of political science, for her project titled, "Hong Kong voices in American politics."
Emmanuel Katongole, professor of theology and peace studies, for the project, "Sowing Hope: Peace, ecology, and integral human development."
Julia Kowalski, assistant professor of global affairs and concurrent assistant professor in the Gender Studies program, for the study, "Relational representation? Retheorizing gender and democracy in north India."