Hooked on research in the field by her experience in Mali as an undergraduate, Faculty Fellow Jaimie Bleck hasn't lost her passion for fieldwork, research, or Africa. Now an accomplished scholar of African politics who has won significant external funding for her collaborative mixed-methods research, she was recently promoted to associate professor of political science.
She continues to center much of her work in Mali, which after 20 years of multi-party elections was rocked in 2012 by an insurgency and coup from which it is still recovering.
"I will never stop going back to Mali," she says. "The Sahel is my home away from home, and in my work I keep looking at what is pressing for African citizens."
Her research agenda has evolved in response to what she learns on the ground. She began by looking at the relationship between citizens and the state—but found people skeptical about politics.
"On my pilot trip, no one wanted to talk to me about elections and voting—in this beacon of democracy in West Africa, people kept saying 'politics is bad!'"
That conundrum steered her toward the puzzle that is the basis of her first book, Education and Empowered Citizenship in Mali (Johns Hopkins University Press, 2015).
Later, the insurgency and coup "shifted me to look not just at formal political participation but at people's perceptions of the junta and to the experiences of people displaced by the crisis," she relates.
"And I have always worked with young Malian enumerators," she says. "Working side by side, you end up seeing the world through their eyes. That's pushed me in the direction of youth as a focus of my research."
The politics of drinking tea together
With tenure under her belt, Bleck will devote her fall sabbatical to a new book on youth and social capital. She is excited about bringing to fruition a project that has occupied her since 2014.
With various collaborators, she's been investigating grins, the Malian incarnation of informal African social clubs that bring together members, especially young people, to drink tea and discuss what is going on in their lives and the public sphere.
"The state is not always the main player in sub-Saharan Africa, and we argue the clubs play an important role in Malian society," says Bleck. In the book, she hopes both to illuminate the grins' role in generating social capital and to use them as a lens through which to view youth perceptions of governance and the conflict in Mali.
Begun with Kellogg seed funding, this project subsequently won Bleck a $90,000 USAID-DRG grant and a 2014 ACLS fellowship that allowed her to spend 18 months in the field.
Experimental games she conducted in Mali with several economists, including former Kellogg Visiting Fellow Philippe LeMay-Boucher of Heriot-Watt University, found that club members score high on levels of trust, trustworthiness, and investment in public goods, all indicators of social capital, and led to two coauthored papers.
In a second phase of the project, Bleck and her Malian research team conducted 70 focus groups with grin members.
"We asked about their views of the Malian state, their perceptions of governance during the crisis but also about broader things like the role of Islam in the state, the education sector, things we thought that youth would really care about," she says.
From the perspective of US theories of social capital, the grins are remarkable because of their diversity, says Bleck. Most form in urban neighborhoods, which in Mali are not highly segregated.
"You can end up with a lot of really different people on your block," she explains. As a result, the clubs bridge socioeconomic, religious, and ethnic groups.
"These clubs serve that purpose in a way that I haven't observed anywhere else in the world," she says. "Grin members pool resources, share worries, and lend psycho-social support to young, unemployed youth who live in a very hierarchical society. Within the group you are considered a full citizen."
Research of this kind would be impossible without the involvement of many others, Bleck is quick to point out. She particularly commends her large team of Malian enumerators and research assistants for their fortitude and dedication during the ongoing crisis.
"We are all committed to sharing perceptions of the voices of young people on the ground in a time of heightened insecurity," she says.
Advising the Ford Program
Two years ago, in recognition of that commitment and her field-based scholarship, Bleck was named senior research advisor to the Kellogg Institute's Ford Program in Human Development Studies and Solidarity.
"Ford research is research with impact, born of a deep interaction with organizations working with communities with development challenges," says Ford Program Director Rev. Robert Dowd, CSC.
The program is drawing on Bleck's expertise to incentivize more Notre Dame faculty members to do research with Ford, he explains. In addition, she is developing research guidelines to focus the program's community engagement and encourage research across a range of methodologies and disciplines.
Bleck is enthusiastic about her role.
"I love Ford's explicit commitment to the communities we study, and I enjoy the challenges of aligning the incentives of academics—who always need to be publishing—with the interests of the communities and of involving them and partner organizations in research," she says.
"It's been a lot of fun to brainstorm ways of putting together projects that result in benefits to these different audiences. And of course Notre Dame is a wonderful place to do this because we have built-in partnerships—through the Catholic Church, Catholic Relief Services (CRS), and interdisciplinary institutes like Kellogg."
Currently, the Ford Program is considering how best to grow its research agenda geographically, beyond its East Africa base, while staying true to its bedrock commitment to communities and partner organizations.
"We want to keep focused on having integral human development and the communities we are researching at the center of all our research," affirms Bleck.
Ford projects on education and migration
She is herself beginning work on two major research projects within the Ford Program. Each will receive Ford seed funding to leverage for external funding.
A new education and citizenship project in Kenya, in collaboration with Dowd and Ford Program researchers Danice Brown Guzmán and Jackline Oluoch-Aridi, grows out of Bleck and Dowd's joint interests in religion, social capital, trust and tolerance, and education and citizenship formation.
As part of a process mandated by Kenya's 2010 constitution, new national schools with quotas of students from across the country have given researchers fertile ground for study.
"We are hoping to leverage the creation of these schools and the lottery process by which students are assigned to schools to look at two factors," says Bleck.
The researchers will investigate how the type of school—religious or government-founded—and the diversity of the student body may affect political engagement and knowledge. "That includes impact on trust and tolerance toward citizens of different ethnic groups and religious traditions," says Bleck, who calls this "citizenship in its broadest sense."
"These questions about youth and youth perceptions about politics and their fellow citizens are important, especially in the context of the demographic explosion of youth across Africa," she adds.
"Youth are not being incorporated into formal political channels, which begs the question of how they will channel their energy and create their own opportunities. Will they forge their own path? Will there be a disjuncture in African politics to become more youth-led?"
In a second Ford project, Bleck is working with Faculty Fellow A. Nilesh Fernando on new interdisciplinary work that will explore migrants' "remittance of beliefs" to their families and friends in the Sahel and South Asia.
While economic remittances have been widely studied, there has been little attention given to how migration affects attitudes, beliefs, and behavior in an era of unprecedented movement between regions of the world and easy communication by cellphone.
"It's a new way of looking at migration by studying the impact of beliefs and how they affect choices youth have. We're interested in how young people share the experience of being abroad with others and how those narratives then shape beliefs on the ground," Bleck says.
"It is fascinating how migrants paint a picture of their experience and how their stories map onto broader narratives of danger related to migration."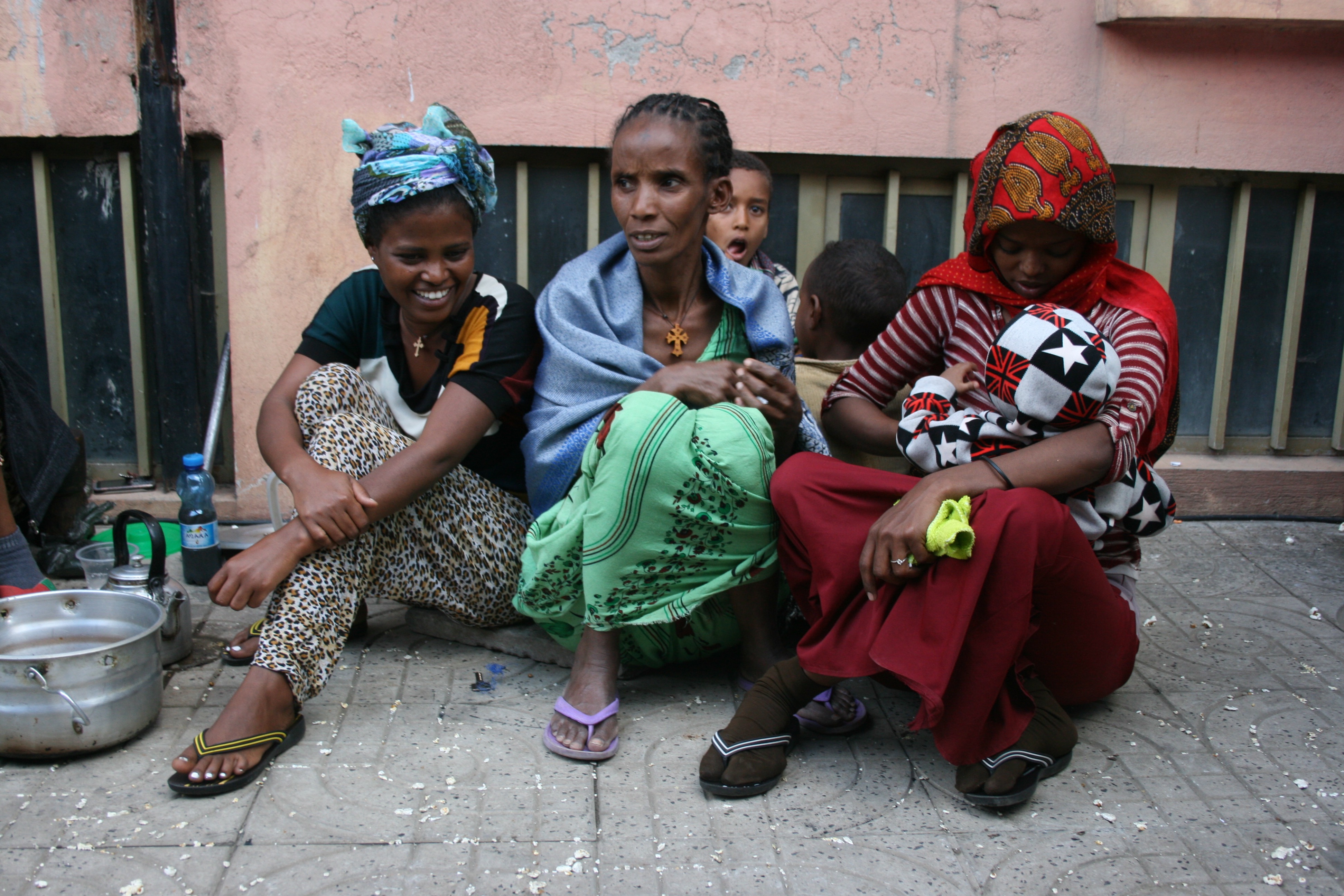 The researchers will draw on previous work each has done as they expand their study. Initially, that will include tying into Bleck's work on Mali's informal social clubs. They will use grins as an entrée to youth at different stages of the migration process, both in Africa and in Europe. Later, they will expand their analysis to include South Asia, where Fernando has worked.
The pilot project, which has also received Kellogg seed funding, complements other Ford Program work on migration. 
Partnerships enhance fieldwork and student learning
A signature strength that runs through Bleck's work is teaming up with others.
"What I love about Kellogg and Notre Dame is its facilitation of partnerships," she says. "Partnerships allow me to do this kind of work."
In addition to collaborating with Dowd, Fernando, and West African colleagues, she has coauthored work with Notre Dame doctoral students and several Kellogg visiting fellows, including LeMay-Boucher and Kristin Michelitch of Vanderbilt University.
Furthermore, she says, "Kellogg International Scholars have been instrumental in everything I've done." Three or four work with her each year, taking on tasks ranging from collecting and cleaning data to editing manuscripts.
Currently, she is working on two projects with CRS through the University of Notre Dame Initiative for Global Development (NDIGD) that highlight the power of institutional partnerships. NDIGD has facilitated a remarkable relationship with CRS that gives researchers significant input into research design, Bleck says.
In a project in Malawi she is conducting with Kellogg PhD Fellow Emily Maiden, doctoral student Juan Angel Valdez, NDIGD's Tushi Baul, and Guzmán, they were able to brainstorm upfront about marrying CRS objectives to innovative research.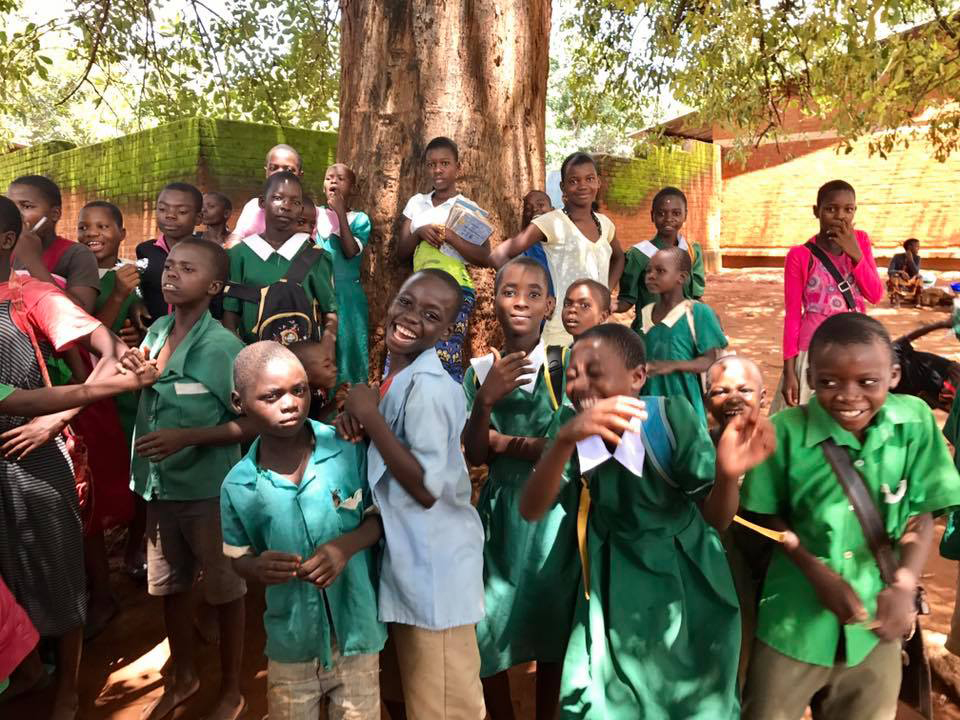 "In addition, because of this special partnership, we were able to integrate ideas from both CRS and the community," she notes.
The team is evaluating a CRS program aimed at improving local governance by training village development councils. Following up on an idea that emerged from focus groups with community members, the researchers will also test to see if, in addition to trainings, official uniforms can bring more authority to the volunteer council members—many of whom are women.
In a similar partnership in northern Ghana with Kellogg PhD Fellow Paul Friesen and Kevin Fridy of the University of Tampa, Bleck is helping to evaluate the CRS Youth Peace Ambassador Program and studying cleavages between youth and elders, social trust, and political participation.
Back on campus, she is committed to training budding field researchers to build similar collaborative relationships and gain the skills to enjoy fieldwork as much as she does.
"I was one of those undergrads who had a formative experience outside of the classroom," Bleck recalls. "When I given the chance to do independent research, I knew it was what I wanted to do and where I could be creative."
She grabbed at a chance to conduct senior thesis research in Mali and after graduation spent several years working with an NGO in Africa before earning her PhD.
At Notre Dame, she has initiated popular field methods courses for undergraduates, doctoral students, and now Master of Global Affairs students, partnering with Kellogg visiting fellows and faculty fellows.
It's a "fantastic" experience, she says. "I really enjoy working with students on their projects, knowing that they will be trying things out in the field. It is such a tremendous learning opportunity."
African elections in comparative perspective
Last but not least, Bleck has a new book coming out later this year on another major research interest, electoral politics.
Continuing an ongoing scholarly partnership, she coauthored Electoral Politics in Africa: Continuity in Change since 1990 (Cambridge University Press, forthcoming) with Nicolas van de Walle of Cornell University.
"This is a push to have people look at African elections as they do elections anywhere in the world, in a comparative perspective," she says.
"We are taking stock of two and a half plus decades of multiparty rule. Rather than perfect democracy, we are interested in exploring what the regularization of elections means for voters, for citizens, for politicians."
The wave of multiparty elections coincides with the "proliferation of telephones and the Internet—and 'fake news'—across the continent," she adds. "It is a very interesting time to look at politics in Africa."