Mainwaring, former Kellogg director, publishes book on party systems in Latin America
Former director of the Kellogg Institute for International Studies Scott Mainwaring recently published a book on the role of parties and party leaders in Latin America that got its start at a Kellogg conference.
Party Systems in Latin America: Institutionalization, Decay and Collapse (Cambridge University Press, 2018), edited by Scott Mainwaring, argues that parties are a central issue for democracy, and looks at them through the lens of the Latin American experience.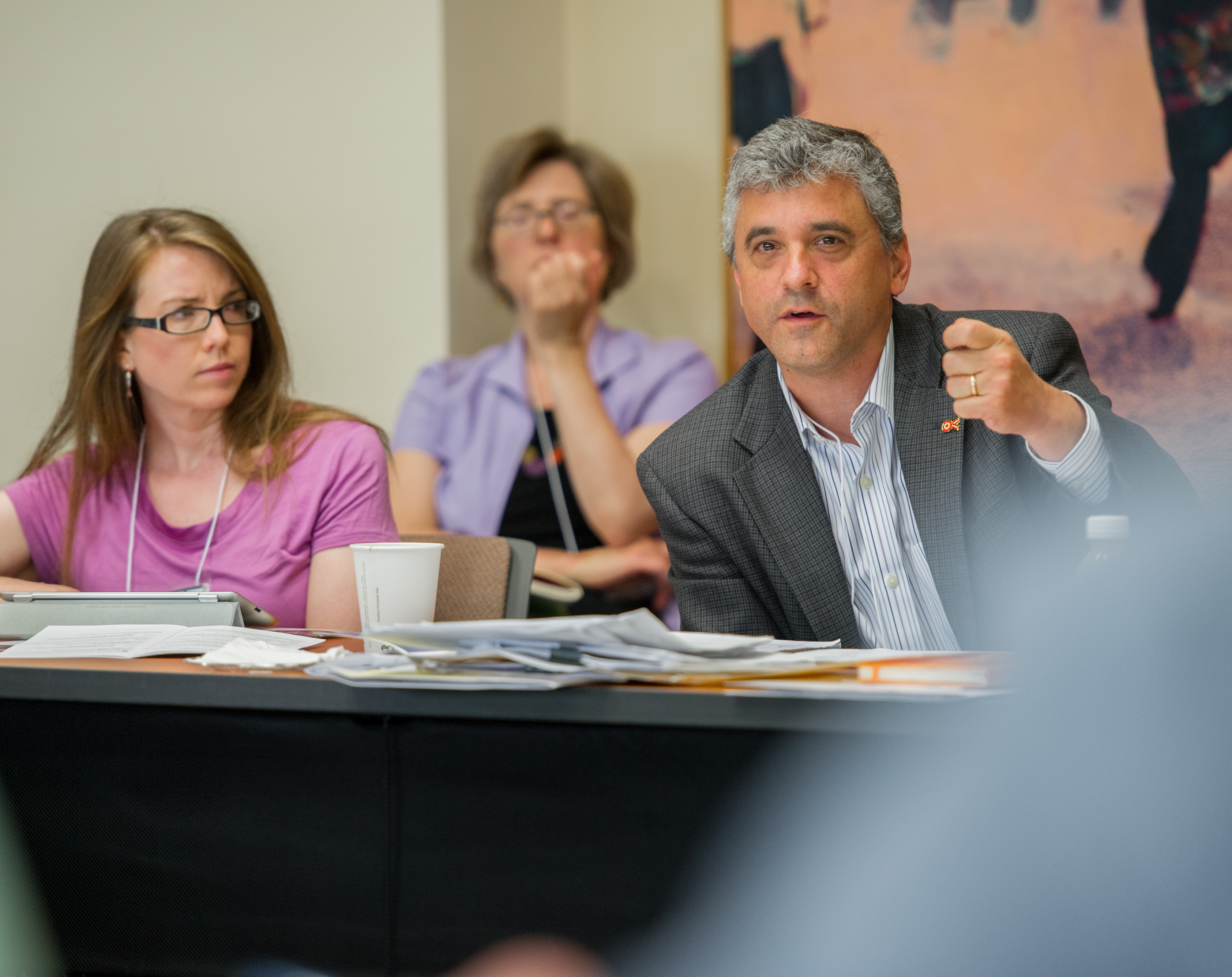 A 2014 conference organized by the Kellogg Institute at the University of Notre Dame played a key role in the development of the project. Scholars from the US, UK and Latin America engaged in two days of intensive discussion about Latin American party systems, with presenters attempting to explain the diverse pathways Latin American party systems have taken since the 1990s by using new literature and data, allowing for better analysis of the connections between voters, parties, and their positions.
A Kellogg-funded book workshop in October 2015 also contributed to the project.
The book is a who's who of Kellogg scholars, with most of its 19 contributors having connections to the institute. Among them are faculty fellows J. Samuel Valenzuela and Rev. Timothy R. Scully, CSC; former visiting fellows Steven Levitsky, Noam Lupu, and Rachel Beatty Riedl; Timothy J. Power, former visiting fellow and PhD alumnus; PhD alumni Laura Gamboa, Carlos Gervasoni, and Nicolás Somma; current PhD fellow Ana Petrova and Dissertaion Year Fellow Juan Albarracín; and former PhD student Fernando Bizzarro.
Chapters examine party systems in individual countries, as well as topics such as why some party systems take root in society while others erode.
In the book, Mainwaring said countries in the region span the spectrum among the world's democracies in party system institutionalization, or PSI, from fairly high in Mexico to very low in Guatemala and Peru. The region also includes nations like Brazil and El Salvador that have seen increases in institutionalization over time, and others that have seen party system collapse, such as Venezuela and Bolivia.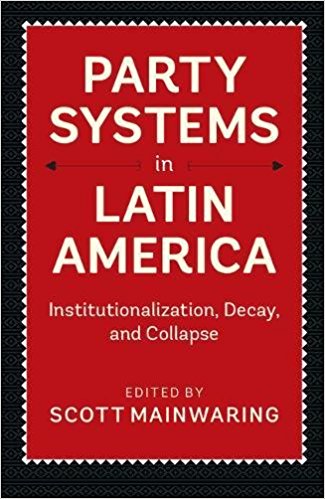 "Because of the extraordinary diversity of outcomes in the region, Latin America provides a fertile ground for the broader theoretical and comparative discussion of PSI, deinstitutionalization, and collapse," he wrote.
Mainwaring spent 33 years at the University of Notre Dame before joining the faculty of Harvard University's Kennedy School in 2016.
He argues that parties are often the most important actors in democratic transitions and breakdowns. Highly institutionalized systems, he says, are more stable and predictable, while weakly institutionalized systems are the opposite, generating uncertainty.
The book follows Mainwaring's 1995 Building Democratic Institutions: Party Systems in Latin America, co-edited with Scully, which introduced the concept of PSI. Foreign Affairs deemed it at the time "the best book now available on a central component of Latin American democracy."
Since its publication, the amount of research on PSI has grown significantly, spanning Africa, Asia and the post-Soviet countries, as well as Latin America.
Party Systems in Latin America aims to add to that body of knowledge on PSI, by, among other things, offering explanations for its causes and consequences and generating new empirical knowledge about party systems in the region.
"Just as Building Democratic Institutions was the most influential book on Latin American party systems of its era, so too is Party Systems in Latin America destined to be the most influential of the present era," Mark P. Jones of Rice University said.