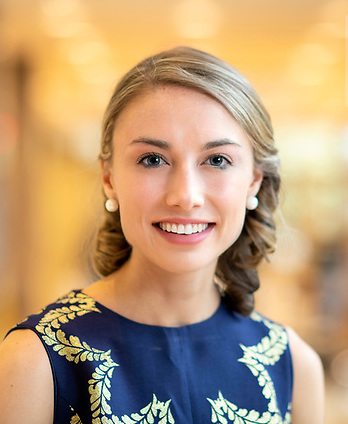 International Development Studies minor Annelise Gill-Wiehl, who has developed a pilot project that aims to improve respiratory health in the developing world, has been named salutatorian of the University of Notre Dame's 2019 graduating class. 
The St. Louis, Missouri, native is an environmental engineering major and a Kellogg Institute International Scholar. 
As salutatorian, Gill-Wiehl will offer the Commencement invocation and will be prepared to deliver a valedictory address should the valedictorian be unable to do so. This year's valedictorian is Sofia Carozza, a native of South Bend, Indiana, who spent the summer after her freshman year tutoring children with developmental disabilities and psychiatric disorders in Paraguay through a Kellogg Experiencing the World Fellowship.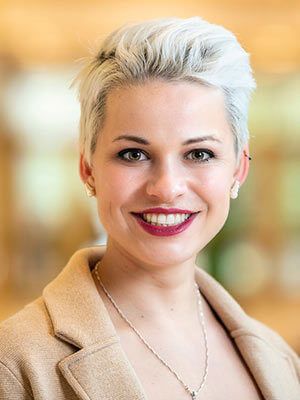 Carozza is a neuroscience and behavior major in the College of Science with a supplemental major in theology and a minor in philosophy, politics and economics in the College of Arts and Letters.
Through Kellogg, Gill-Wiehl developed a pilot program to help residents of Shirati, Tanzania, transition from using traditional charcoal stoves to cleaner-burning – and healthier – gas stoves. 
Her advisor, Faculty Fellow Sara Sievers, said Gill-Wiehl came up with a solution to a problem that has perplexed development workers for years: how to get to people to make a major behavior change that can drastically reduce respiratory illnesses.
"This is the smoking of the developing world, essentially," Sievers said. "This is a big deal." 
In 2017, Gill-Wiehl was awarded a Kellogg Institute fellowship to conduct surveys on household clean energy preferences in Shirati. She returned there a year later via a Kellogg Institute research grant to implement a pilot study in which she trained two trusted community members, Community Technology Workers, on the gas stove to help educate and transition 30 families from firewood and charcoal to clean fuel. Her international development studies capstone determines the feasibility and effectiveness of this local infrastructure to encourage the adoption of technology for rural populations.
Additionally, as a research assistant in Notre Dame's Atmospheric Chemistry and Aerosol Modeling Group, she worked to model and investigate the effect of air pollution from unclean cooking fuel on human health. For nine weeks in 2016, she interned at the Foundation for Sustainable Development in Masaka, Uganda, where she organized workshops on water conservation and environmental protection and built a water runoff collection tank and compost structure.
Gill-Wiehl was awarded the Rev. Thomas A. Steiner Award in the College of Engineering recognizing her for excellence and commitment to engineering and to the common good, and she was also named Notre Dame's John W. Gardner Student Leadership Award recipient for exemplifying the ideals of the University through outstanding volunteer service beyond campus.
On campus, she was a member of NDSEED and student government, and was co-president of GlobeMed. A Fulbright alternate, she is also a member of Chi Epsilon civil engineering honor society and Tau Beta Pi engineering honor society.
In the fall, she plans to pursue a doctorate in energy resources at the University of California, Berkeley and ultimately aspires to be an international development practitioner, providing technical advising to agencies about sub-Saharan Africa's energy infrastructure. She is also conversational in Swahili.
The Notre Dame valedictorian and salutatorian selection process begins by identifying the top three students in each college or school with the highest grade point averages. Those students then complete an application process that includes letters of recommendation from a faculty member and a draft of their Commencement speech. A selection committee chooses finalists who are approved by the University president.
Adapted from the original story posted at news.nd.edu.