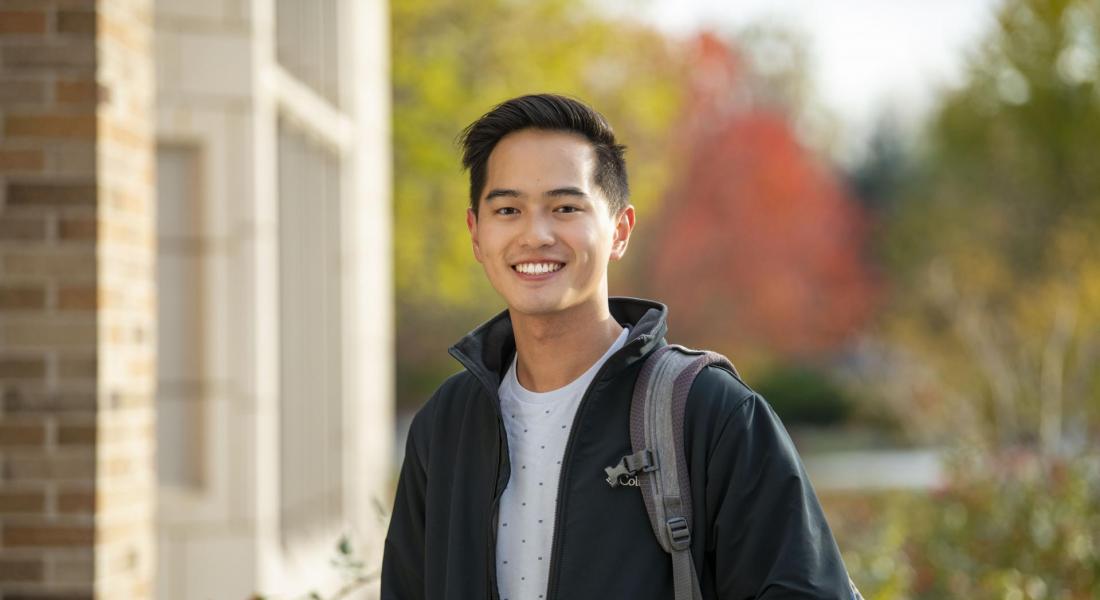 How do you convince a mostly-male town council in Uganda to invest in women's menstrual health and education?
It's a challenge Michael Lee '22 took on this year for his International Development Studies (IDS) minor capstone project. The biology major and aspiring doctor developed and oversaw surveys of more than 500 Ugandan women about the stigma they face each month during menstruation and the challenges of finding affordable hygiene products.
"The price of pads and tampons – of just being able to take care of this very basic thing – in Uganda is crazy," he said. "Menstrual health is treated as a separate issue compared to other medical issues, and it shouldn't be."
The IDS minor and concentration are offered by the Kellogg Institute for International Studies and equips undergraduates with an interdisciplinary foundation for research and practice in international development. Lee said the program gave him the opportunity to explore his unique combination of academic interests both in and outside the classroom.
"I'd always had this loose interest in policy and international work, but I didn't know exactly what combining those things with medicine looked like," he said. "IDS gave me the chance to explore those interests in a global setting and work with communities and organizations I wouldn't otherwise have gotten a chance to work with."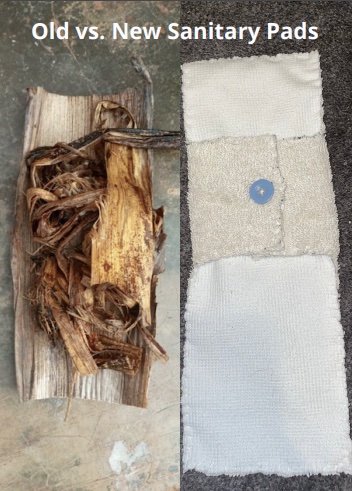 Lee got involved in the issue of menstrual health through a Kellogg winter virtual internship during his junior year with the Foundation for Sustainable Community-Based Development (FSD) in Jinja, Uganda. He and three other Kellogg-affiliated students worked with St. Francis Health Care Services to provide community education about period hygiene.
For three weeks, the University of Notre Dame students gave presentations via Zoom to groups of young women about menstrual cycles. They also taught them how to make hygienic reusable pads out of cloth – something sorely needed in a country where the cost of disposable pads makes them a luxury for most women.
Even the price of cloth for the reusable pads was out of reach for the women. One woman described using banana leaves as pads during her menstrual cycle. Many said they felt embarrassed and ostracized during their periods, and some reported staying home from school to avoid having to manage their periods in a public setting.
As the only male student on the team, Lee said he tried to be respectful in his approach to talking with the women, admitting the obvious – that he had never experienced menstruation and couldn't fully understand what they dealt with every month. He asked them to "please teach me" if he said something that didn't reflect their experiences and to speak up if he made them uncomfortable.
"I never felt squeamish talking about menstruation because it's just a health issue," he said.
His capstone project with the Kakira Outgrowers Rural Development Fund (KORD) was an outgrowth of his winter internship and was part of an effort by local health officials to find more money in Kakira for education programs on menstrual health. Lee developed surveys that assessed attitudes toward menstrual health in Kakira and asked what the local government could do to help the women.
Because Uganda was under an international lockdown last summer due to the coronavirus pandemic, Lee worked virtually with a team of 10 research assistants who fanned across the city to conduct the surveys.
Town council leaders were skeptical of the project.
"They didn't believe that menstrual health was something worth pursuing," he said. "Some of them said it wasn't their responsibility to address these issues, and it was purely a mother-daughter issue."
Many of the women who responded to the survey, however, indicated they wanted more government resources for disposable pads and community education sessions about their periods: "They felt like there wasn't any support system for them. A bunch of the young girls that we talked with felt like they didn't understand their own menstrual health and didn't know where to turn to learn more about it."
"In every class I take, I learn something new that changes how I view the world or how I approach certain topics," he said.  "As a senior, I've gotten even further along that road in understanding how policy is related to health care, both domestically and internationally, than I ever expected."
Lee presented his survey findings to the Kakira town council and said their reception was lukewarm at best. But the experience reflected what he's learned in his IDS classes: that development work is an ongoing process, and changing attitudes takes time.
Marie Donahue, Lee's advisor and a faculty member at the University of Notre Dame's Eck Institute for Global Health, said menstrual health management is directly linked to several United Nations Sustainable Development Goals: good health and well-being, quality education, gender equality, clean water and sanitation, and responsible consumption and production for the environment.
"Michael brings his considerable gifts of intelligence, sensitivity, and humility to this project and I believe his involvement with the project team can begin to help demystify and destigmatize what should be seen as a normal physiologic process," she said.
Through his IDS minor, Lee said he's also realized that he wants to keep learning how to work with health systems to maximize their benefits to patients. After taking a gap year, he plans to apply to medical school, but is considering a pursuing a master's degree in public health or public policy as well.
He described IDS as a "continuous learning experience" that lets students from all disciplines find ways to align their unique interests with the minor.
"In every class I take, I learn something new that changes how I view the world or how I approach certain topics," he said.  "As a senior, I've gotten even further along that road in understanding how policy is related to health care, both domestically and internationally, than I ever expected."