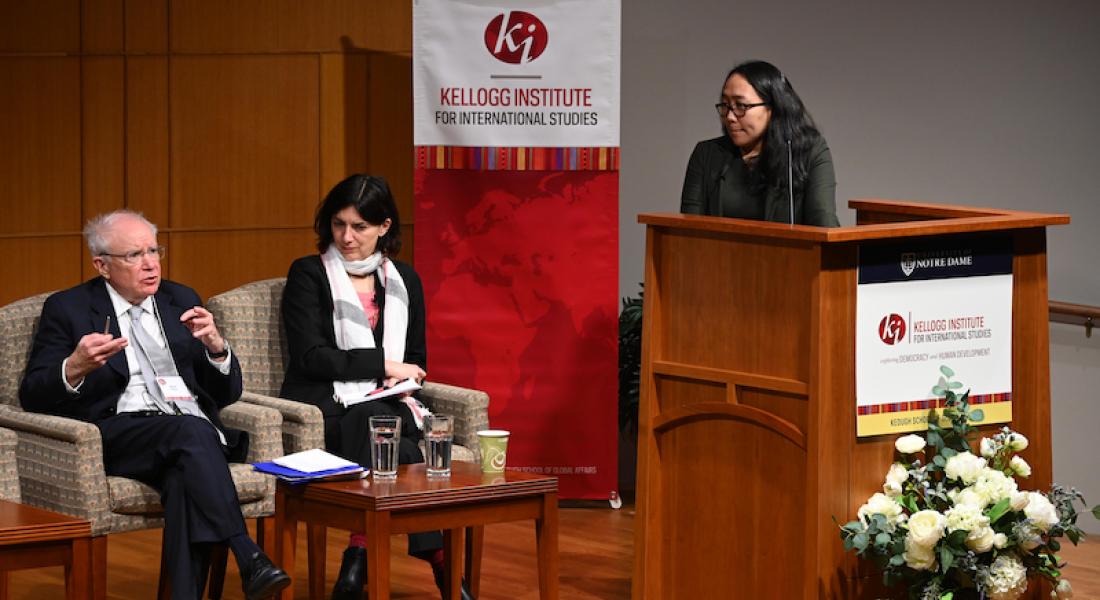 Basic institutions of liberal democracy and law have been under enormous stress in the United States and internationally.
That's according to Kellogg Faculty Fellow Paolo Carozza, professor of law and concurrent professor of political science, who helped establish the Kellogg Institute Policy and Practice Lab on Constitutionalism and the Rule of Law (CAROL) to bridge research and practice to advance the core values of freedom, human development, and democracy in service of the common good around the world.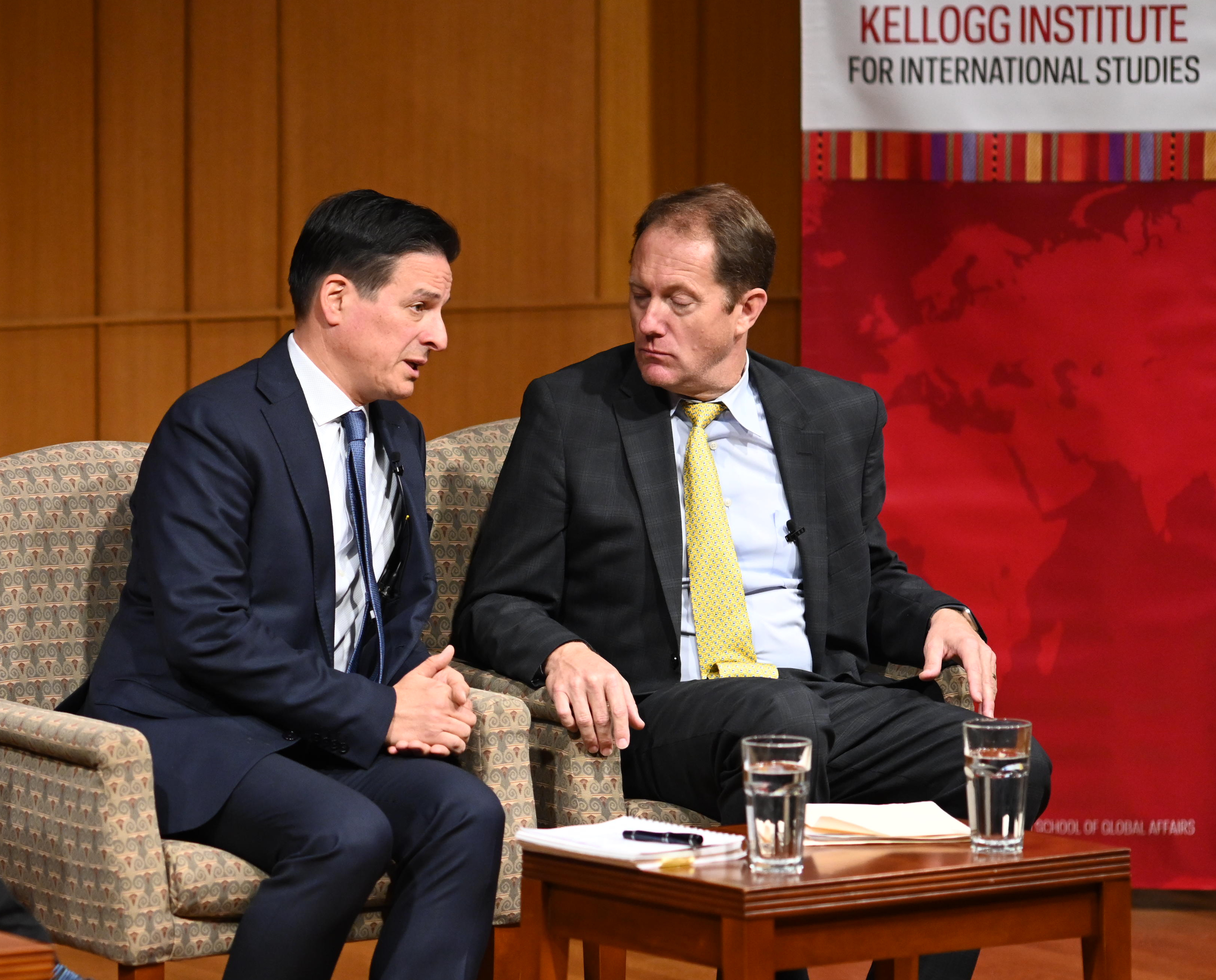 "The overarching concern that generated CAROL Lab and animates what we are doing is the recognition that basic principles and practices of constitutional governance and protection and recognition of the rule of law are in crisis in various places around the world," says Carozza. "We're finding ways in which our scholarly efforts can have a more immediate and direct impact on practice in these areas, at a policy level, within the legal professions, with judiciaries, and so forth."
Through its scholarship and programming, the Lab addresses fundamental features of a free, lawful, and flourishing society, including judicial independence and reform, protection of due process and access to justice, the separation and balance of powers, federalism and regionalism, constitutional interpretation, the legal guarantees of free electoral democracy, minority protections, religious liberty, and more.
In the two and a half years since it launched in late 2019, the CAROL Lab has accomplished much. Conferences, judicial seminars, public testimony, advisory briefs and expert consultations on matters of constitutional reform, and collaborative opportunities for students help the Lab to make an impact.
Promoting Diverse Perspectives and Scholarship
As part of its mission, the CAROL Lab supports and amplifies faculty research related to constitutionalism and the rule of law. Kellogg Faculty Fellow Emilia Justyna Powell, professor of political science, specializes in international law, international courts, and the nexus between Islamic law and international law. Her research on the management of territorial and maritime disputes is one example of CAROL Lab's areas of investigation.
"My work really straddles international relations, comparative law and international law, and the CAROL Lab's focus on judicial seminars and policy outputs will help my research to move forward," says Powell. "There are such interesting constitutions and domestic legal traditions in the world. What has been dear to my heart is acknowledging all cultures and legal traditions. We can learn from others and explore differences."
Not only does the Lab support high-level academic research with international perspectives like Powell's, it also brings this type of academic work and scholarly discussion to the attention of lawmakers and policy makers, public servants including judges, prosecutors, parliamentarians, and other members of the legal profession.
Engaging Across Disciplines
"The CAROL Lab gives Kellogg a chance to do what it does best as a research institute – this ability to question definitions, fundamental concepts, to rethink, to rework, to think it new ways, to think in comparative ways, even to compare methodologies," says Kellogg Executive Director Donald Stelluto. "One of the wonderful aspects of the conference on 'Inalienable Rights and the Traditions of Constitutionalism' in November was the engagement across disciplines."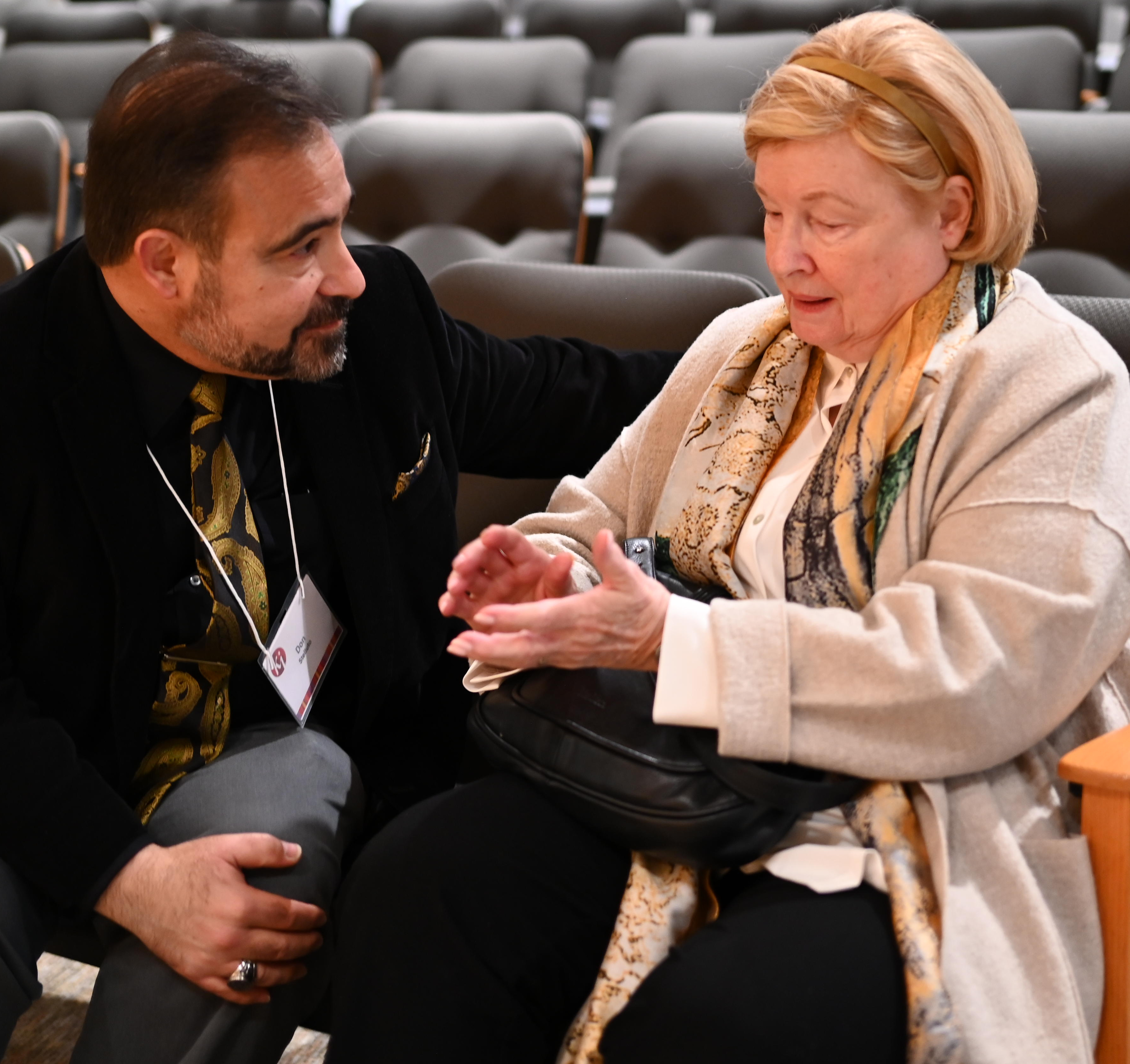 The unique three-day conference organized by the CAROL Lab brought together researchers, students, lawyers, and members of the US State Department's Commission on Unalienable Rights to share their insights on the work of the Commission and sparked discussions on universalism, natural law, local norms, and their interpretation.
"It's so rare to have such a diversity of perspectives in the same room seriously engaging each other," says Carozza. "Different ideological perspectives, different disciplinary perspectives – from practice and activism and politics and scholarship – bridging the university and political worlds. That was a very high-level discussion, and it generated a lot of really interesting initiatives."
The conference looked at topics related to American constitutional tradition and also how different values and norms influence human rights and their protection across the world.
Organizing International Seminars and Influencing Constitutional Reforms
The CAROL Lab also partnered with the Pulte Institute for Global Development to develop and host a series of eight virtual seminars in 2021 focused on fostering rule of law and a culture of integrity in Paraguay. Each interactive seminar was conducted in Spanish and attracted a maximum enrollment of 400 people.
"We're hoping it serves as a model for future seminars," says Carozza. "It was almost entirely constructed out of Notre Dame alumni who are in the field practicing or at other institutions with a Latin American focus. The global reach that we have here at the university allowed us to do that."
The CAROL Lab has also assisted with constitutional reform efforts in Chile, Ukraine, and Kyrgyzstan.
"These are derivative of the work that I do as a member of the European Commission for Democracy through Law (commonly known as the Venice Commission)," says Carozza. "We've been able to bring graduate and undergraduate students in to analyze constitutional reforms and help with the drafting of these recommendations."
With the support of the Notre Dame Law School, the CAROL Lab has also organized the first of a series of international gatherings for select and small groups of judges from constitutional and other high-level courts in different countries. The first Notre Dame Judicial Seminar on Constitutionalism and the Rule of Law was held last week at Notre Dame's Global Gateway in Rome.
"It will include a few American judges, both from the US Supreme Court and federal courts of appeal, several judges from the European Court of Human Rights, and judges from a variety of different constitutional courts around Europe," says Carozza. "We'll facilitate discussions around very pressing issues like the protection of rights and limits of executive powers in times of health emergencies and pandemics." And, he adds, graduate students who helped organize seminar materials will also be in attendance.
The judicial seminar and CAROL Lab's other programming engage civil society actors, national political bodies, and international organizations in pressing conversations around the practice of constitutional democracy and the rule of law around the world.
The work of the Lab advances not only the Kellogg Institute's concern for democracy but also its focus on human development. "There's been a long recognition of the way in which the protection of the rule of law is really critical to development outcomes," says Carozza. "You can't really engage in all sorts of economic and social activity unless you have a way of creating certain kinds of legal relationships, ensuring that they're going to be stable and respected, that people's rights are recognized and acknowledged and guaranteed. Without those things, development initiatives fail. Even the very best ideas cannot have continuity or success over time without the basic features of the rule of law to sustain them."