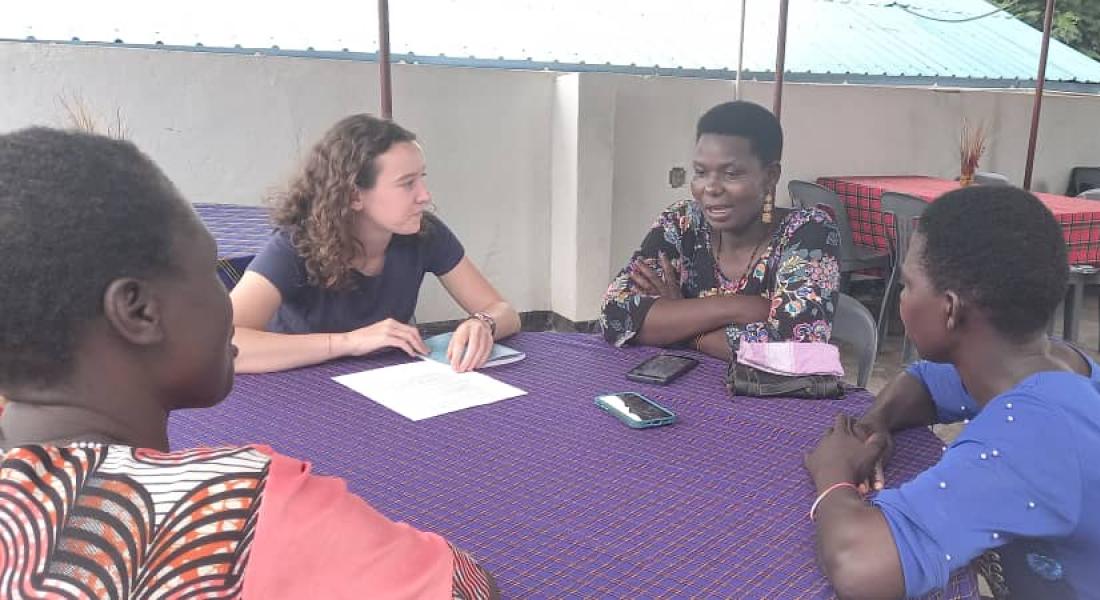 Senior Hannah Reynolds came to the University of Notre Dame knowing she wanted to major in global affairs with a concentration in international development studies (IDS), and she knew she wanted to focus her capstone research project around girls' education.
"I really like Notre Dame's mission to be a force for good," says Reynolds. "I really thought that studying international development was the clear path to do that and a really exciting way to do that."
For Reynolds, the interdisciplinary approach, research opportunities outside of the classroom, and collaboration with professors were key aspects of the IDS concentration that drew her to Notre Dame, the Keough School, and the Kellogg Institute, which leads the concentration.
"The community that Kellogg builds is really amazing. They're bringing in students from all different major disciplines," says Reynolds, who is also majoring in economics with a minor in education, schooling and society. "That's a really exciting part of what they're able to offer to their undergrads – everyone is coming from a different background, so you've got a ton of perspectives."
The program provided her the opportunity to explore her interests in international development and girls' education both in and outside the classroom.
"IDS has been the guiding path," she says. "Every kind of class I'm taking and things I'm doing outside of the classroom is oriented to doing more in the field of international development."
On campus, she works for the Pulte Institute for Global Development as a research assistant on the Expanding the Reach of Impact Evaluation and Developing the Whole Child in Haiti projects and as a teaching assistant for the Data for Development course. These opportunities through the Keough School of Global Affairs have helped prepare her to do her own research and introduced her to a range of careers and types of research possible within the field of international development.
"One week I might be reading someone's research on what they've been doing in Senegal, and another week it's someone in Bosnia, then it's someone headquartered in Washington, DC, but working on a project in India," says Reynolds. "It's really fun to see what all the projects are and who's working on them. To see, 'Oh, I do want to go into development.' What could my job look like? What are these people actually doing?"
This past summer she was a recipient of the Kellogg/Kroc Research Grant and conducted independent research for her IDS capstone project studying attitudes toward vocational education for girls in northern Uganda. She expects to present her findings at the 15th annual Human Development Conference in February, which she is also organizing and running this year as co-chair.
"Hannah's research focuses on a topic that is central to achieve the sustainable development goals of the United Nations, which is to promote education across the world. And, it relates to another key sustainable development goal, which is to promote gender equality," says Kellogg Faculty Fellow Abby Córdova, associate professor of global affairs in the Keough School, who teaches the IDS capstone course. "Her topic is very important to inform policy geared toward achieving those two goals, particularly because she focuses on alternative forms of education, which is vocational education for girls."
Reynolds spent six weeks conducting research through surveys and focus groups in Kalongo, Uganda, with an aim to understand what factors impact parental attitudes on educating their daughters, what incentives offered by a vocational program promote enrollment, how mother and father perspectives on education may differ, and what perspectives students hold that community members are unaware of.
Though there has been plenty of research on the topic of girls' secondary education, there's been very little focused on vocational education for girls, so this makes Reynolds capstone project a novel contribution, says Kellogg Faculty Fellow TJ D'Agostino, assistant professor of the practice at the institute for educational initiatives who advised Reynolds on her capstone project.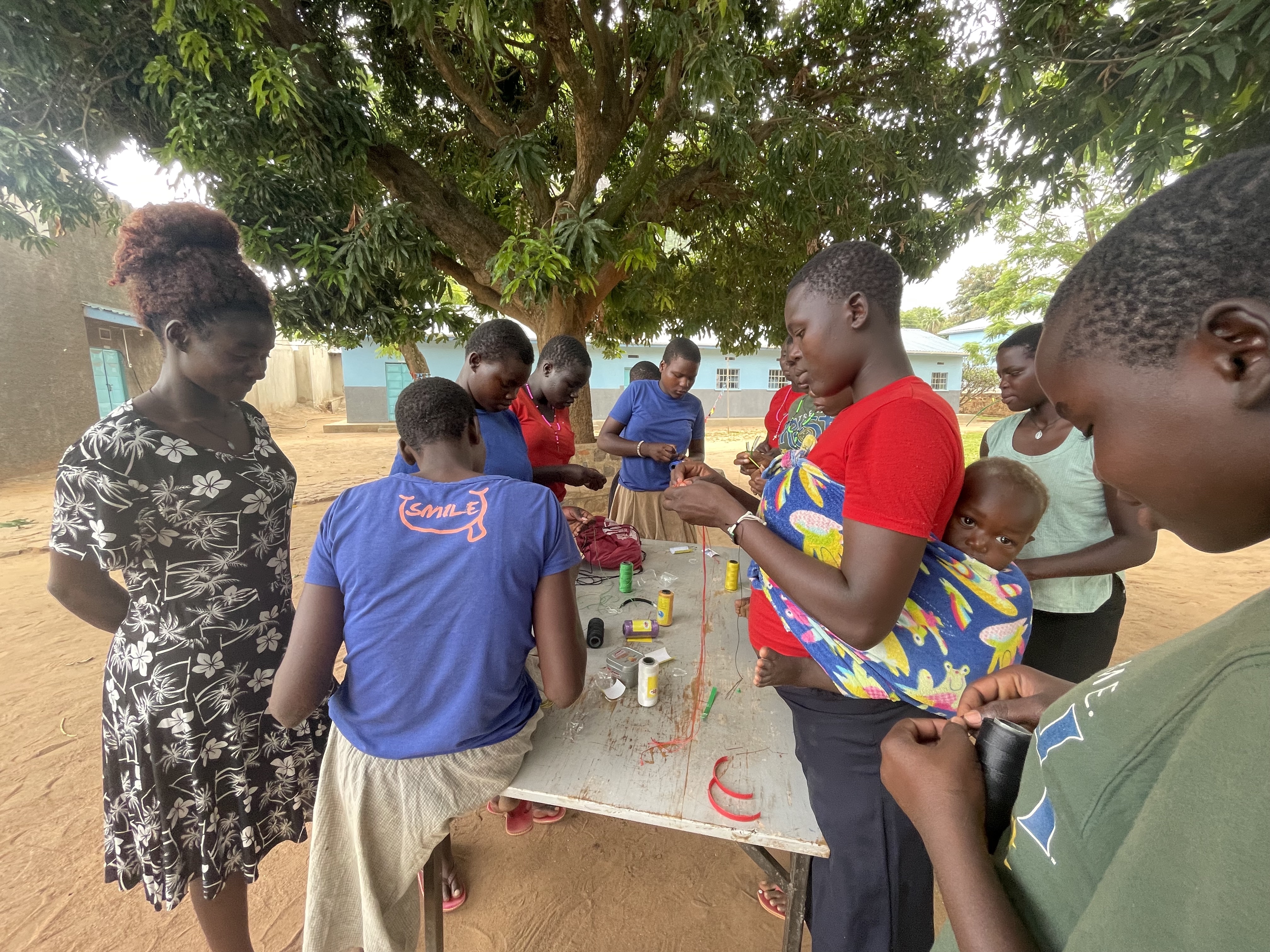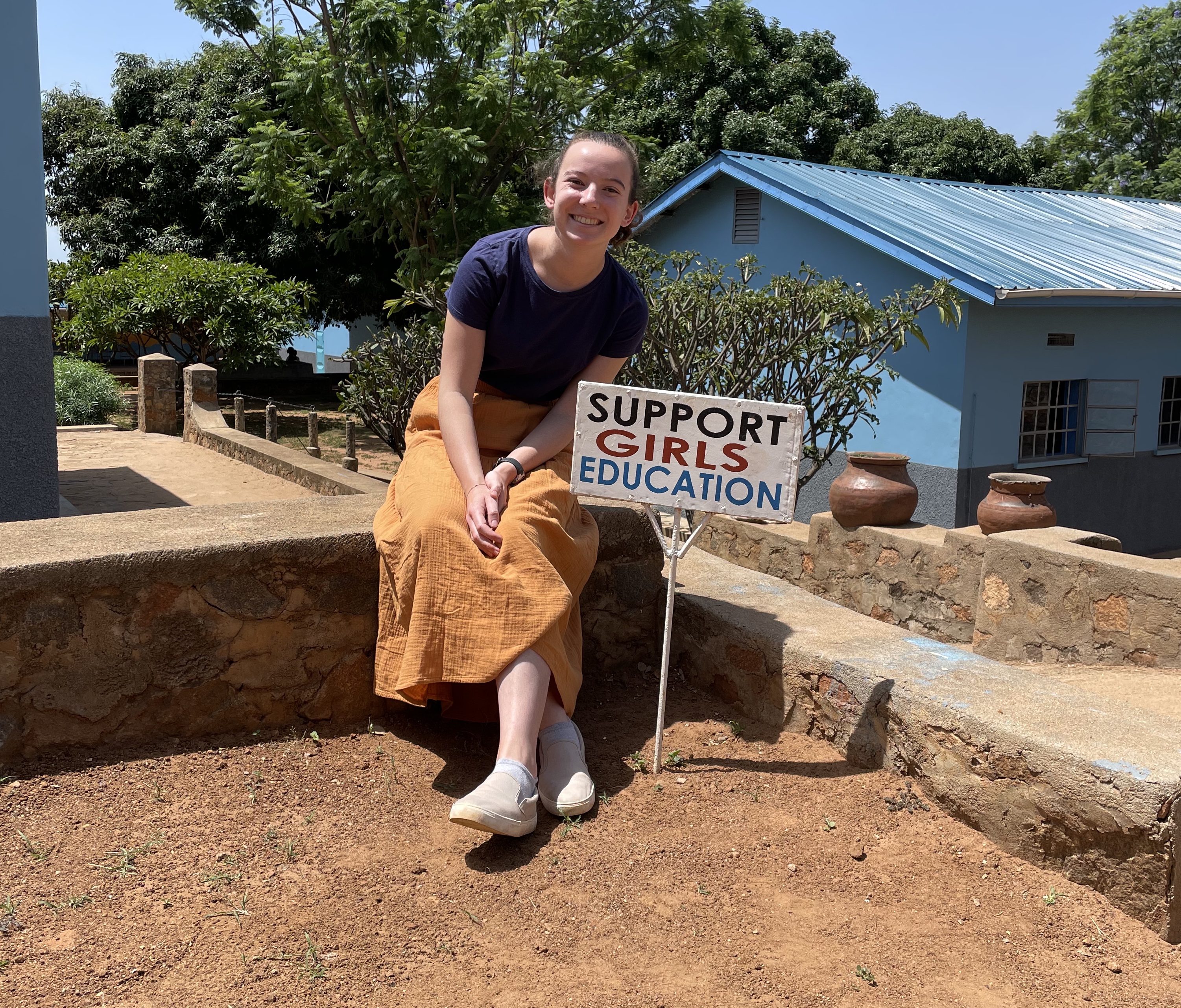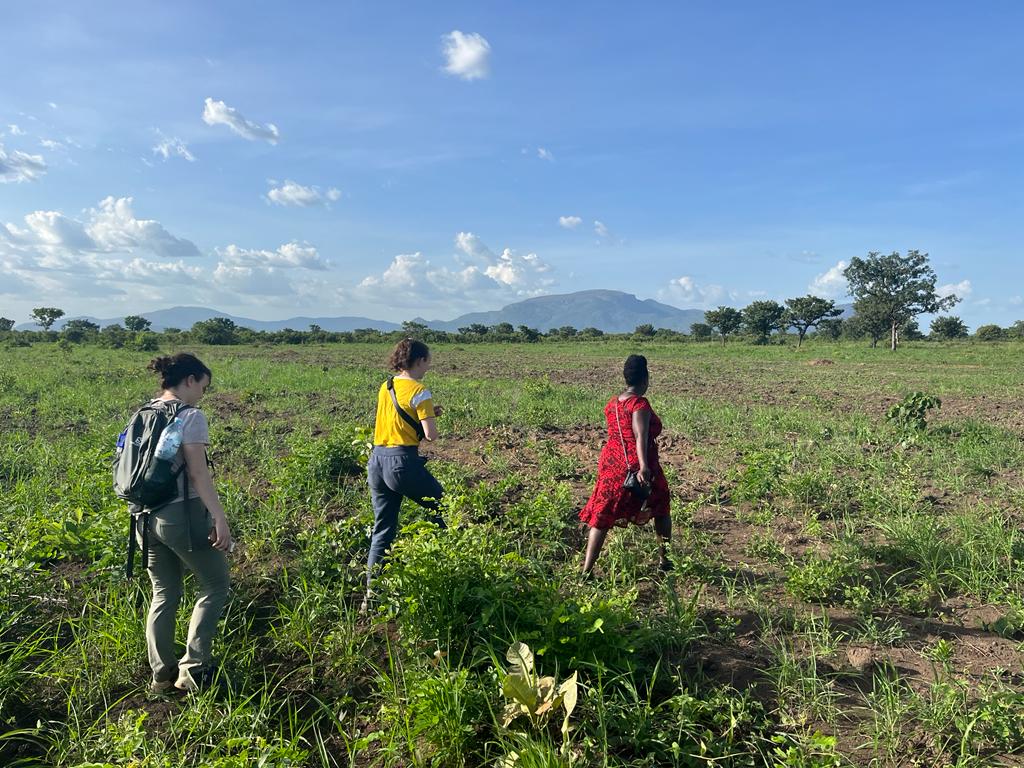 Her research also supports an ongoing project at Saint Bakhita's Vocational Training Center in Kalongo led by Wendy Angst, teaching professor and assistant department chair in the Management & Organization department of the Mendoza College of Business. This kind of collaboration with existing Notre Dame affiliated projects helps amplify the reach of student research and carry out the university's mission, says Steve Reifenberg, who is Kellogg's senior strategic advisor and directs the IDS program.
"The IDS program, and the IDS capstone process in particular, is a great exemplar of the university's commitment to doing good in the world and to doing it in the ways that are really important to the university – like undergraduate research opportunities, international experiences, and outside of the classroom immersive experiences," says Reifenberg. "It brings a lot of those experiences together – collaboration with faculty and outreach with local partners – when all of those pieces are really working, it's kind of Notre Dame at its best."
D'Agostino says the IDS capstone project gives students a really meaningful research experience outside of the classroom, which requires significant planning, project management, and disciplined inquiry and teaches students how to navigate grant funding, cross-cultural relationships, and rigorous data collection and analysis.
"The IDS capstone is a high bar, it's pretty involved, it's pretty difficult, it asks a lot of the students to have a required, original field research component as part of their capstone," says D'Agostino. "Hannah is a very successful example of what it means to do this rigorous, challenging, but really rich and interesting process well."
According to D'Agostino, Reynolds thrived in all aspects of the capstone project and was able to adapt her project design as she developed a fuller understanding of the context while living in Uganda. She experienced first-hand the importance of the concept of "accompaniment," which emphasizes mutuality, capacity building, participation, agency, and local and national partnerships in pursuit of sustainable development.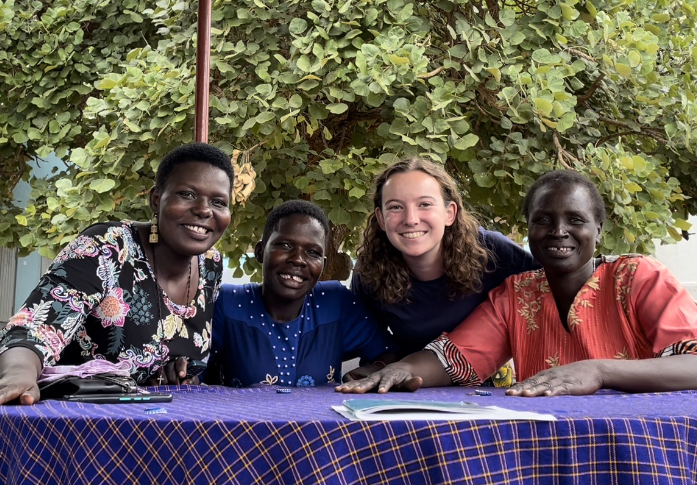 "The communities that we're looking at are more of the experts. They know much more about the situation, the context, than you will ever be able to know just by spending however long you can there," says Reynolds, who was able to shift and refine her research project in response to what she learned on the ground.
In addition to presenting her capstone research findings at the Human Development Conference, Reynolds is also developing a report for Saint Bakhita's Vocational Training Center and the Archdiocese of Gulu, which oversees hundreds of schools in Uganda, including 12 vocational schools.
Reynolds says her IDS experience has cemented her interest in the intersection between international development and education, and she's in the process of applying to graduate programs in public policy and international development.
Cordova believes that Reynolds' experience through the IDS concentration and her passion and commitment to her work will continue to bring her success. "Her drive to make a difference in the community that she visited and, in general, in other communities around the world, beyond Africa, through scientific research, particularly for the most vulnerable populations around the world, is what makes her a particularly good student. The quality of her work certainly reflects that commitment."