From the Field: Undergraduate Student Stories
Summer Entrepreneurial Internships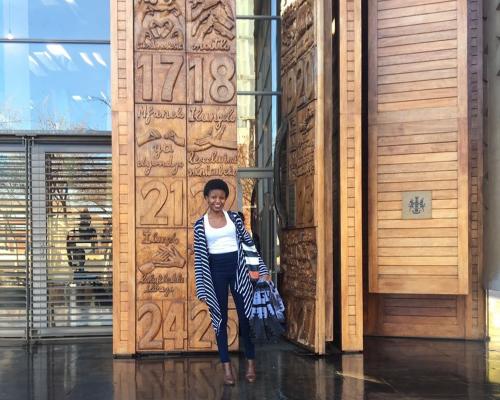 Interning with Section27 in Johannesburg, South Africa
Lethabo Ntini '19 (economics/political science)
Monday, June 5, 2017...
I have officially gone through the first two weeks of my internship and it has been quite interesting. I am working with the health lawyers at the firm who are advocating for families who had lost their loved ones who were at a mental illness facility due to lack of resources and proper planning by the government. (more...)
Read more Summer Entrepreneurial Internship stories here.
Experiencing the World Fellowships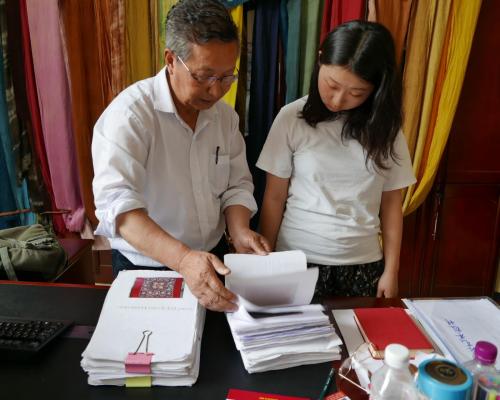 Comparative Study on the Antiquity, Monumentality and Design Principles Behind Batik Patterns Between Hmong rongt and Bouyei
Yunyi Bai '19 (industrial design)
On Sunday, Jnue 25, 2017...
I spent the rest of my time in western Guizhou, mainly in the Zhening area. After communicating with the Far-Near staff and Professor Yang in Kaili, I decided to visit the Gaoadang village.
My routine is to first find a local contact. Before I went to Zhening, I had researched the local style of batik. I show the pictures to locals in crowded marketplace and explain my questions. In this way, some local people would pay attention to my questions and give some advice. I get the specific addresses of certain artists and sometimes even a translator who can interpret Miao dialect into Mandarin. (more...)
Read more Experiencing the World Fellowship stories here.
Kellogg/Kroc Research Grants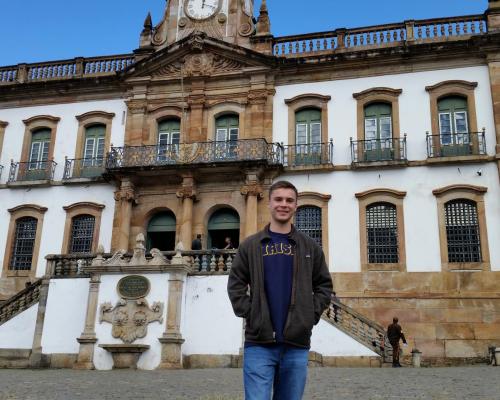 Golden Frontier: How Brazilian Colonists Used Indigenous Knowledge to Unlock the Riches of Minas Gerais
Ivan Carballude '18
On Wednesday, June 28…
My last report ended with me starting my final week in Rio. Maybe it was my growing comfort and understanding with the National Library, or maybe just luck, but my last week in Rio was probably my best. I found several excellent documents in the last week. One, a book filled with academic articles published by a Brazilian college in 1724, touches on the subject of the righteousness of the conquest of Brazilian natives and how "civilized" they were before the arrival of the Portuguese. I think it gave me a great insight into how colonists at the time viewed their indigenous neighbors.  (more...)
Read more Kellogg/Kroc Research Grant stories here.