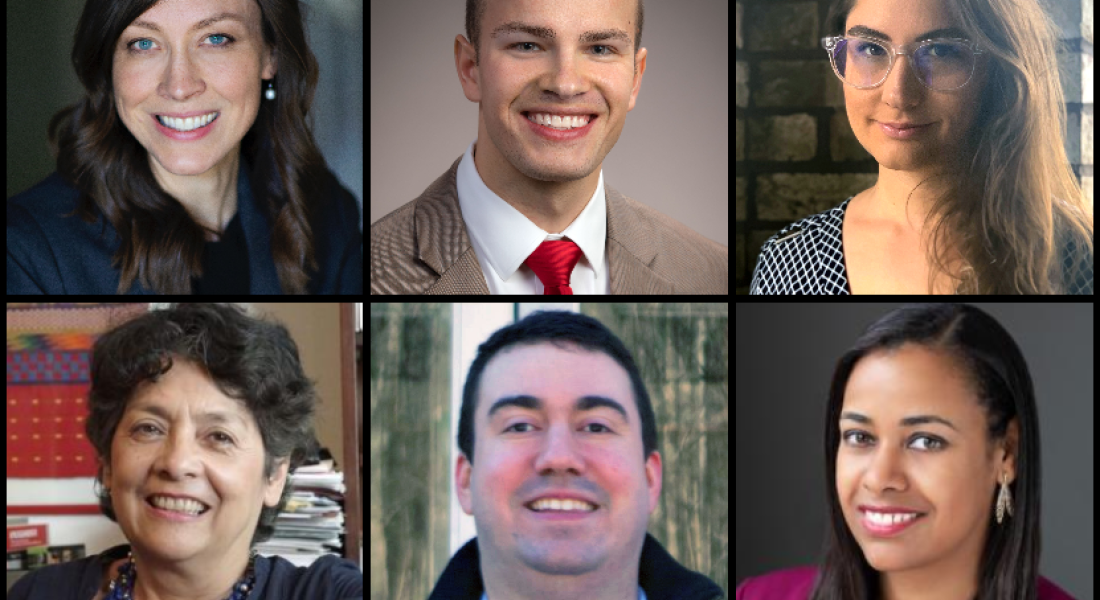 The fall cohort of scholars in the Kellogg Institute Visiting Fellows program has arrived on campus this week, in time for the kick-off of the Institute's 40th anniversary year. There are several Latin Americanists among the group that includes political scientists, a sociologist, and an historian. One scholar is returning for a second fellowship, having previously been a Kellogg visiting fellow in the spring of 1999.
The new visiting fellows are:

Additionally, four guest scholars and two research visitors will be part of the fall on-campus community at Kellogg. They are:
Victor Araújo, Guest Scholar (September - October 2022)
"The Politics of Cash Transfers"
University of Zuric

Gordon Friedrichs, Guest Scholar (September 2022 - February 2023)
"Domestic Polarization and International Reputation of American Democracy"
University of Freiburg

Natalie Rauscher, Guest Scholar (August - October 2022)
"American Foundations and Philanthropy in the 21st Century:  Actors, Motifs, Global Activities"
University of Heidelberg

Nelson Rojas de Carvalho, Guest Scholar (Fall 2022)
"The Politics of Local Government:  Democracy, Pluralism, and Human Rights in Brazilian Municipalities"
Universidade Federal do Rio de Janeiro

Patrick Peltz, Research Visitor (Fall 2022)
"State of Emergency and Autocratization"
University of Hamburg

Bruno Martins Pessoa, Research Visitor (September 2022 - February 2023)
"The Impeachment of Chief Executives:  The Mayor's Term Interruption in the State of São Paulo (1993-2012)
Universidade do São Paulo
Please join us in welcoming these scholars to the University of Notre Dame, the Keough School of Global Affairs, the Kellogg Institute, and the Hesburgh Center for International Studies.