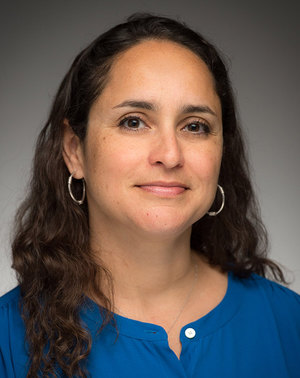 A new book by Kellogg Institute Faculty Fellow Marisel Moreno documents the journey many migrants take to the United States: crossing the Caribbean. While much debate about undocumented migration of Latin Americans invariably focus on the southern US border, Crossing Waters: Undocumented Migration in Hispanophone Caribbean and Latinx Literature & Art (University of Texas Press, 2022) delves into the experiences of the often-ignored migrants crossing into the country by water. 
Analyzing works by novelists, short-story writers, poets, and visual artists, Moreno shines a spotlight on the plight that these migrants face. In some cases, Puerto Rico takes on a new role as a stepping-stone to the continental United States and the society migrants will join there. Meanwhile the land border between Haiti and the Dominican Republic, the only terrestrial border in the Hispanophone Caribbean, emerges as a complex space within this cartography of borders. And while the Border Patrol occupies US headlines, the Coast Guard occupies the nightmares of refugees.
An untold story filled with beauty, possibility, and sorrow, Crossing Waters encourages rethinking the geography and experience of undocumented migration and the role that the Caribbean archipelago plays as a border zone.