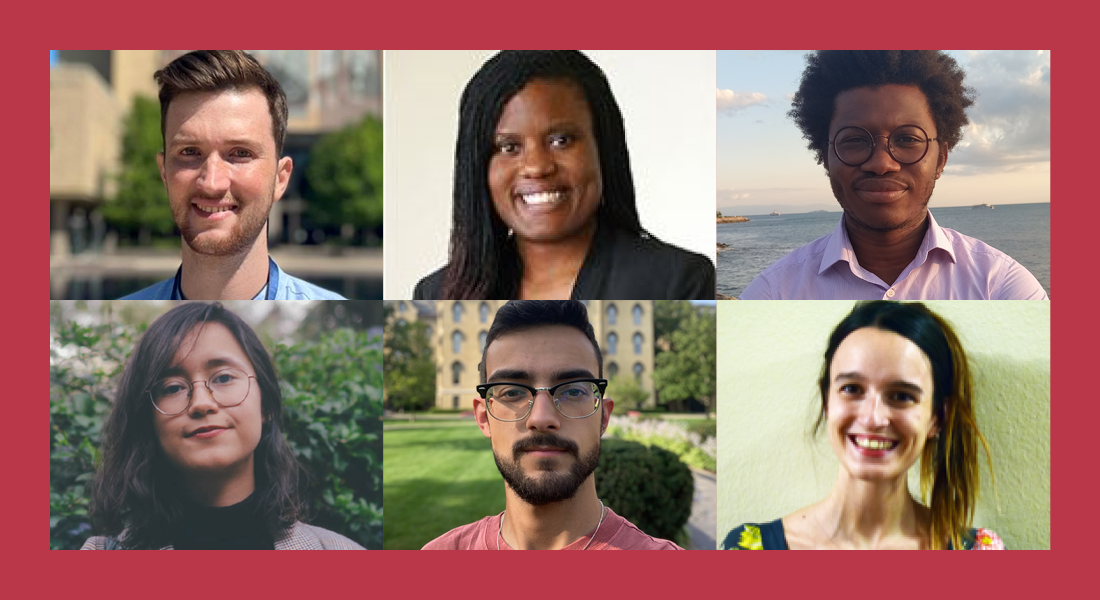 The Kellogg Institute for International Studies welcomed one of its largest-ever groups of PhD fellows this fall – a cohort unique for its diversity both in terms of students' home countries and their disciplines.
The six first-year PhD fellows come from Africa, Latin America, and Europe, and are studying sociology, history, peace studies, political science, and anthropology.
"They bring such unique perspectives because of their backgrounds – the different institutions they attended and the countries they represent," said Kellogg Assistant Director Denise Wright, who oversees graduate programs for the Institute. "Having them here only underscores our commitment to having a diversity of experiences and ideas within our scholarly community."
The 2021 PhD Fellows are:
Wright noted that Kellogg offers the awards in partnership with prospective students' academic departments, which submit nominations for the fellowships.
"For many of these students, these fellowships play a role in their decision to attend Notre Dame over other prestigious universities," she said.
Several of the new PhD fellows, she added, said they were drawn to Kellogg because of its reputation and the scholarly work of its faculty fellows: "They recognize that they're at a place that's a leader in the fields of democracy and human development and they want to contribute to Kellogg's legacy. 
"In turn, we are grateful for the significant impact these rising scholars, with their exceptional professional and academic achievements, have at Kellogg. They are integral to the life of the Institute."