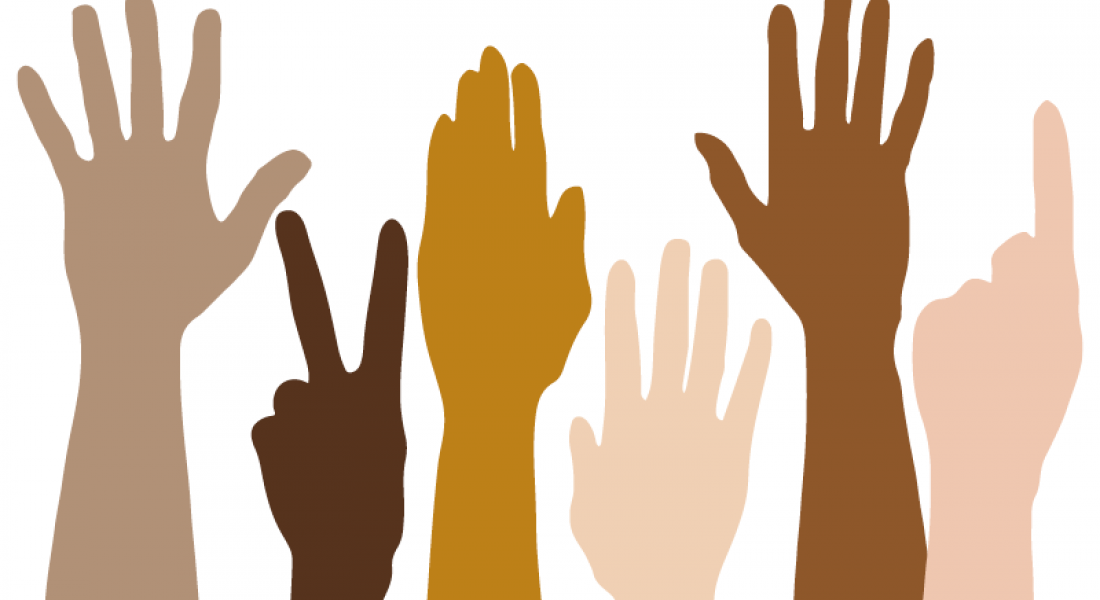 Can people vote safely in the midst of a pandemic?
Can populist leaders legally expand their authority through the use of emergency powers – even to the point they're allowed to silence critics with impunity?
And, can politicians who refuse to acknowledge the severity of the coronavirus crisis effectively curb its spread?
Later this month, a group of experts will examine how the pandemic is challenging – and changing – democracies worldwide in a virtual panel hosted by the Kellogg Institute for International Studies. Kellogg expects to hold at least one additional panel this academic year examining COVID-19's impact on democracy.
"We tend to think of democracies as stable institutional structures and nations," said Kellogg Faculty Fellow Dianne Pinderhughes, a professor of political science and chair of the Department of Africana Studies who will moderate the event. "But there are changes that occur and unfortunately, we're getting a chance to see those changes taking place in real time with COVID-19."
The Aug. 31 "Democracies in the COVID-19 Crisis" panel is co-sponsored by the Kellogg Institute Research Cluster on Democratization Theory, which takes a unique approach to the study of democracy. By assessing neglected dimensions of political regimes, the cluster seeks to better understand what democracy is and how it's changing.
The scholars on the panel specialize in a range of geographic regions and policy issues related to democracy, and will address the variety of strategies that governments are taking to protect their nations during the pandemic.
Pinderhughes noted a number of existential challenges facing democratic governments during the coronavirus era, from record unemployment to public health systems unable to cope with an influx of desperately ill patients. Meanwhile, fractures have emerged in civil society as people gather en mass to protest mask-wearing and stay-at-home orders.
"This panel will allow us to get a better understanding of how democracies function in times of extreme health crisis," Pinderhughes said.
Panelists are the University of Notre Dame's Jeff Harden, the Andrew J. McKenna Family Associate Professor of Political Science and a concurrent associate professor of applied and computational mathematics and statistics; Sara Niedzwiecki, an assistant professor of politics at the University of California, Santa Cruz, and a Kellogg visiting fellow; Susan Shepler, an anthropologist and associate professor at American University's School of International Service, also a Kellogg visiting fellow; and Faculty Fellow Samuel Valenzuela, a Notre Dame professor of sociology.
The Kellogg Institute is known internationally for its interdisciplinary research on democracy, and the expertise of its faculty fellows on the topic makes it ideally suited to examine how governments are functioning during the pandemic, according to Executive Director Donald Stelluto.
"Kellogg attracts faculty from multiple disciplines, and we have the ability to create a big-tent conversation that's substantive and detailed," he said. "The impact of COVID-19 on democratic processes is something that we're all affected by, and we want to examine it in a way that balances the theoretical and the practical. What are the implications of the coronavirus at the big-picture level, and what do individual stories from people living everyday lives tell us?"
In a podcast about the upcoming virtual panel, Pinderhughes noted the wide-ranging responses to the coronavirus across the world. In some democracies, like New Zealand and Australia, authorities were able to control the spread of the virus, at least initially, by putting their countries under lockdown for weeks in the spring.


In others, particularly in Europe, governments resorted to extreme measures that included banning people from leaving their homes in most circumstances and requiring them to carry documentation when they did.
"That was tolerated," Pinderhughes said. "Nobody thought that was a radical action on the part of the government."
In contrast, in the United States, the question of simply wearing a mask has produced tremendous backlash in parts of the country, which "raises the question of why other countries seem to be able to tolerate greater government intervention and direction," she said.
She also added that some leaders appear, at least initially, to have been more successful than others in containing the spread of the virus.
"The weaknesses come when there's inconsistency at the top leadership, when the leader doesn't understand what the science is about the virus," she said. "Those that are strong and successful are willing to acknowledge that there's a problem."
Pinderhughes is a principal investigator in the research cluster on democratization theory, one of several faculty-led Kellogg clusters that receive three-year grants to conduct interdisciplinary research related to the Institute's core research themes of democracy and human development. Other PIs in the cluster are political scientists Gary Goertz, Scott Mainwaring, Aníbal Pérez-Liñan, and Valenzuela.
The cluster received a second round of funding earlier this year to continue its work in areas including transitional justice, hybrid regimes and democratic erosion, civil-military relations, and legitimacy and state-building.