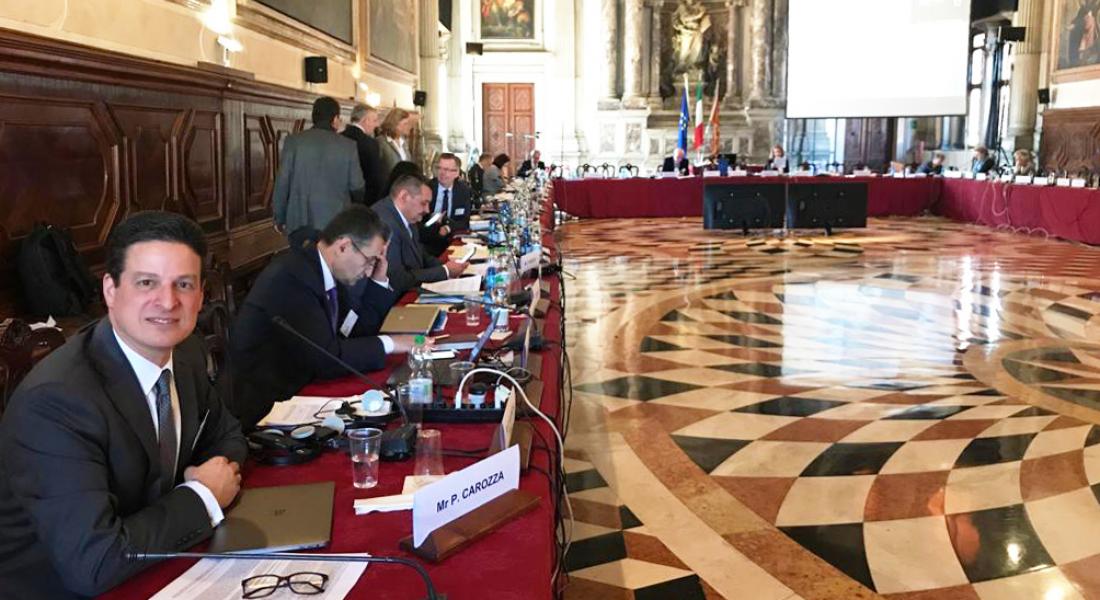 The U.S. Department of State recently appointed Paolo Carozza, director of the Kellogg Institute for International Studies, to serve on the Venice Commission of the Council of Europe, a prestigious international body of lawyers, judges, academics, and government officials. His four-year term on the Commission begins this month.
Carozza, who is also a law professor at the University of Notre Dame, is known for his work in international human rights. With the Venice Commission, he will work on pressing legal issues facing Europe and the rest of the world.
"It is a privilege and an honor to be asked to serve on the Venice Commission, and to participate in its influential work to strengthen democracy, constitutionalism, and the rule of law," Carozza said. "I look forward to working with the other Commission members and to bringing the Commission's work back to home to the benefit of the Notre Dame community as well."
The Venice Commission, also known as the European Commission for Democracy Through Law, serves as the advisory body for the Council of Europe on constitutional matters. The Commission consists of 61 member states, including the 47 Council of Europe members and 14 other countries. The Commission works in three primary legal areas: democratic institutions and fundamental rights; constitutional justice and ordinary justice; and elections, referendums, and political parties.
The members of the Commission serve as independent experts, not as governmental representatives. Carozza will remain on the faculty at Notre Dame full time throughout the term of his appointment to the Commission.
"I know I speak for the Law School in congratulating Paolo on this appointment," said Nell Jessup Newton, the Joseph A. Matson Dean and Professor of Law at Notre Dame Law School. "Paolo's expertise as a noted scholar of comparative constitutional law, coupled with the practical knowledge he gained on the Inter-American Commission on Human Rights, will be invaluable to the Commission's work advising Council of Europe states on important constitutional matters."
Carozza previously served as a member of the Inter-American Commission on Human Rights, the principal international body responsible for the promotion and protection of human rights in the Western Hemisphere. He was a member of the commission from 2006 to 2010, and served as its president in 2008-2009.