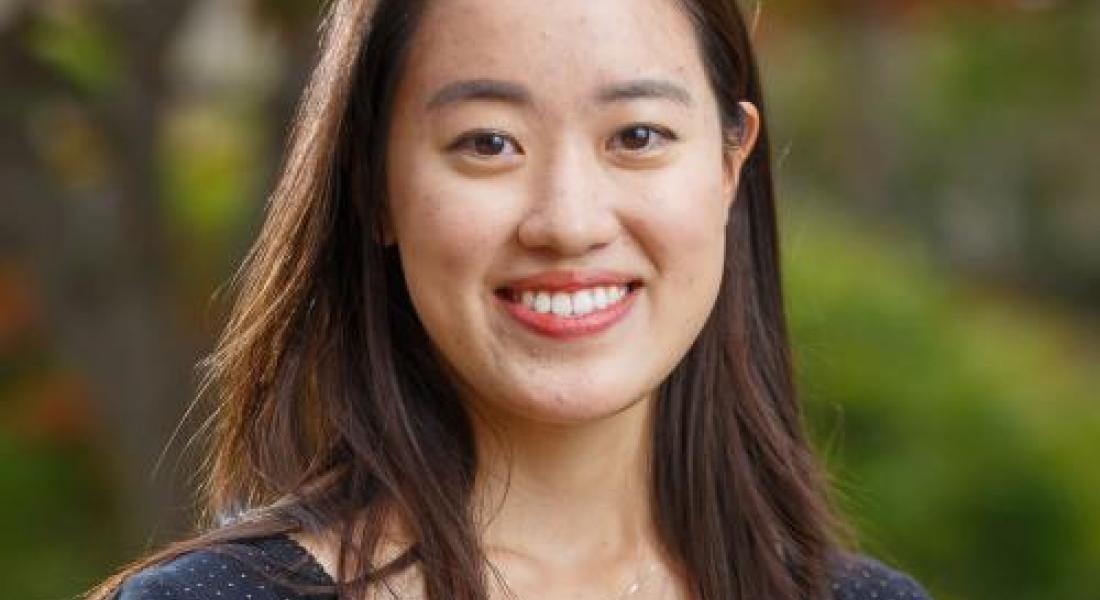 Kellogg International Scholar Jenny Ng '17 has been named a Yenching Scholar, one of a record three from Notre Dame. The globally competitive award provides a full scholarship and stipend to pursue an interdisciplinary master's degree at Peking University, China's top university.
Yenching Scholars engage in an English-language master of Chinese studies program designed to equip students with a nuanced understanding of China and its role in the world. Peking University modeled the program after the Rhodes Scholarship and attracts young people from around the globe who show promise to lead and innovate in their fields.
A political science major and business economics minor from Sai Kung, Hong Kong, Ng is completing a senior honors thesis on China's efforts to develop soft power in Latin America. Last summer, she received a Kellogg/Kroc Research Grant to carry out thesis research in Beijing.
"I hope that this program will allow me to gain a more nuanced understanding of Chinese domestic politics, as well as my current area of study—China-Latin America relations," she said.
"I'm also excited for the opportunity to build China connections for Education Bridge—an education project in South Sudan that I have been working on with Notre Dame classmates and professors."
Faculty Fellow Victoria Hui has served as Ng's Kellogg ISP and thesis advisor.
"Jenny has her horizon set on the world," she says. "She asks hard questions about global problems and what she could do about them, and she is such an all-round role model that I have been sending Chinese and American students alike to seek her out for academic and personal advice."
"I will no doubt miss Jenny after her graduation but I look forward to seeing a full-blown young scholar in the very near future."
Ng notes her gratitude for the opportunity to work with Faculty Fellows Hui and Scott Mainwaring and Visiting Fellow Thea Riofrancos through the Kellogg International Scholars Program.
"These research experiences have played a foundational role in forming my interest in development and international politics," she says. "I would especially like to thank Victoria Hui—for teaching me that all work should be my best work—and [Executive Director] Steve Reifenberg—for his mentorship and continual support of my work with Education Bridge."
A CUSE Sorin Scholar and a Greater China Scholar who served as a vice president of the Student International Business Council, Ng has spent breaks working as an analyst at Deutsche Bank in New York, volunteering in Ecuador, and conducting research in India, Cuba, and Tibet, among other locations.
Ng will join the third cohort entering Yenching Academy with Notre Dame alums Teresa Kennedy '16 (anthropology and peace studies) and Dominic Romeo '14 (political science and Chinese).
"The fact that three of our applicants—all of whom studied in the College of Arts and Letters—were selected in this first year of the [Notre Dame] partnership is a testament to the strength of the University's preparation of our students to take on complex contemporary issues on a global stage," said Jeffrey Thibert, associate director of the Flatley Center for Undergraduate Scholarly Engagement (CUSE).
The Kellogg Institute for International Studies, part of the University of Notre Dame's new Keough School of Global Affairs, is an interdisciplinary community of scholars and students from across the University and around the world that promotes research, provides educational opportunities, and builds linkages related to two topics critical to our world—democracy and human development.
Students and alumni who are interested in learning more about this national fellowship opportunity should visit the Yenching Academy page on the CUSE website.
Originally posted at al.nd.edu