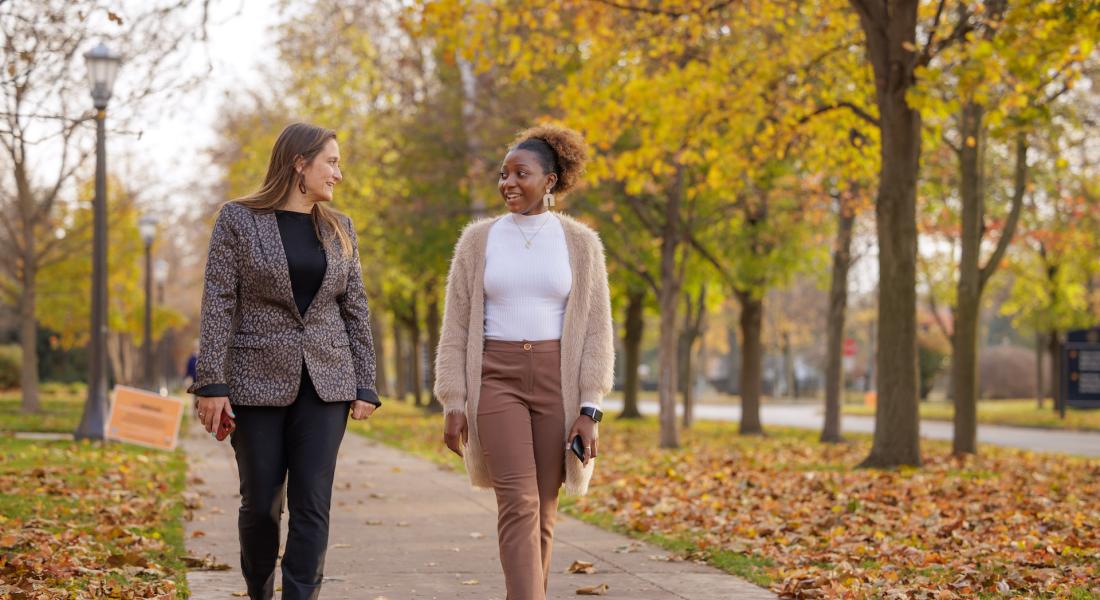 As a busy Zambian parliamentary leader, Princess Kasune had no time to meet with Bupe Lughano Kabaghe, a Kellogg Institute international scholar completing her senior thesis and international development studies capstone on the Zambian National Assembly. But in the end, Kasune – the newly appointed Central Province Minister – spent hours with Kabaghe, eating the ground-maize dish nshima together as they talked about political leadership and the role of Zambian women.
"We had our shoes off, just having this bonding experience," said Kabaghe, who is majoring in both political science and global affairs, with a concentration in international development studies (IDS). "After walking out I felt treated like an equal, and that's the leader I aspire to be."
There's no doubt in Kabaghe's mind that she'll one day return to political life in Zambia, where she grew up in Kitwe with family members who fought for the country's independence and served as legislators. Even the presidential office, currently held by Hakainde Hichilema, isn't beyond her aspirations, though defining what a life of high-level service means to Kabaghe has evolved with time and experience.
"I want to be a person that creates change," she says. "It now means creating immense positive change in the world, to leave communities better than I've found them."
Zambian leaders have influenced those ideas, and Kabaghe had the chance to speak with Kasune, Deputy Speaker Malungo A. Chisangano, and 15 other legislators while conducting field research for both her senior thesis and her IDS capstone project during Summer 2023, supported by a Kellogg/Kroc Undergraduate Research Grant.
"Some are young, some are older, they all have different perspectives and educational backgrounds," Kabaghe said. "My research was focused on women's pathways into political leadership. Exploring this question from a political science and development perspective, I am aiming to understand the ways we can increase the number of women in parliament." 
But at Kellogg, Kabaghe integrated into her projects what she has learned from other fields including development and anthropology. She'll be presenting her research as part of a panel discussion of governance at the African Studies Association conference in San Francisco.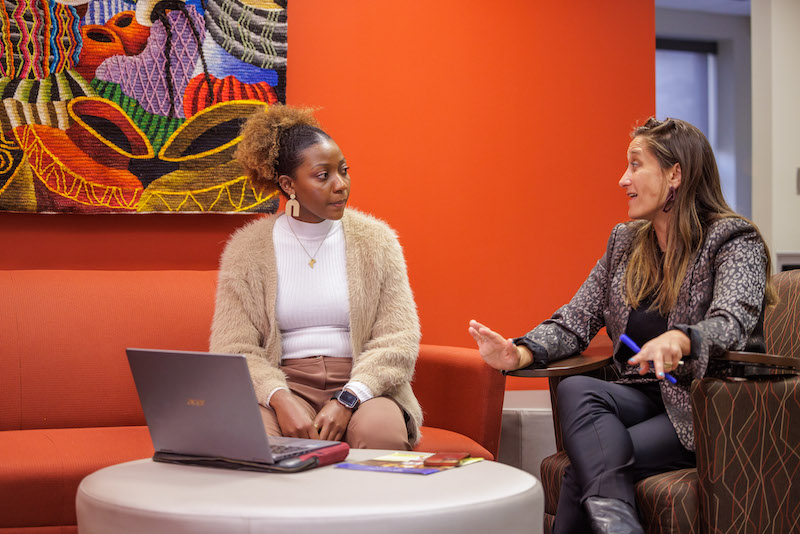 "I have been so impressed with Lughano's research that I invited her to join a panel with graduate students and professors," said Jaimie Bleck, associate professor of political science and the senior research advisor for the Ford Program in Human Development Studies and Solidarity at Kellogg.
Kabaghe credits Kellogg Faculty Fellows Bleck, Kellogg-affiliated Africanist Rev. Robert Dowd, CSC, and Steve Reifenberg, director of the International Development Studies minor, with helping her to approach her research in a more academic and informed way: assisting Bleck with research on Malian civil society, studying women's political participation in Rwanda, reviewing Afrobarometer data on governance.
"In my international development class, teams of students work with clients on real world challenges," said Reifenberg. "Lughano is working closely with the Education Bridge organization in South Sudan. Her contacts in the political and education sectors, and her experiences living and working across the continent, have proven invaluable."
Kabaghe said she appreciates the ways in which the University of Notre Dame and the priorities of the Kellogg Institute have called her out of her comfort zone. "I'm taking a nuclear weapons class," she said, offering an example. "It's a combination of political science and nuclear physics, and I'm not very much of a math person so I'm learning many new things."
Rather than pursue a career in finance or consulting, which are often attractive to incoming African students, Kellogg leaders have helped Kabaghe to nurture her own passions with the understanding that leadership is foundational to the future of African nations. "Kellogg is the space that allows me to do research and learn about many things," she said.
She plans to continue her journey in graduate school, preferring universities in the United Kingdom where Kabaghe has family and where she had the chance to study abroad during her junior year. She hopes to land in London or Edinburgh before ultimately returning to serve her fellow Zambians.
"My heart really is in Zambia and the part of the world I want to change and create impact in is Africa," she said.
Until then, she nurtures her relationships within the Notre Dame community – kicking off her shoes and sharing a meal with Kellogg colleagues from diverse backgrounds. "Where I also find my home is the African Students Association," Kabaghe said. "It feels very much like home, and it's a safe space on campus where we get to be just Africans."