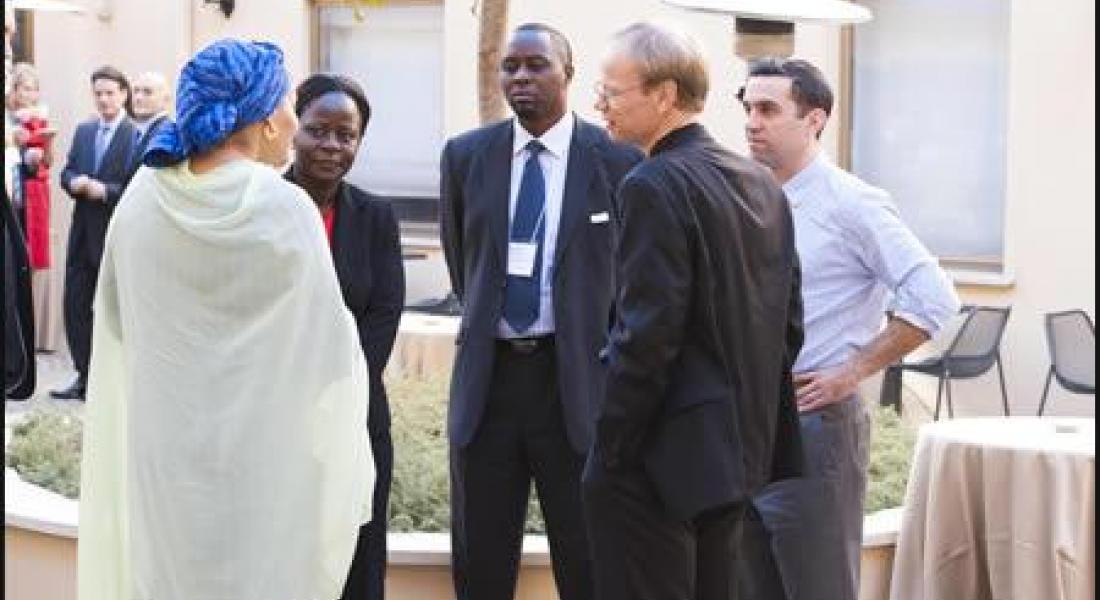 The University of Notre Dame's Kellogg Institute for International Studies has launched a major new project examining the role of human dignity in the work of international human development by bringing together 25 leading development practitioners and scholars from around the world to an October 22­-25 conference at the University's Rome Global Gateway.
"This conference has been an opportunity for serious and deep engagement on the challenges of coming to a common understanding of human dignity and of operationalizing dignity in the practice of human development," said Kellogg Institute Director and legal scholar Paolo Carozza, who leads the initiative.   
In addition to linking academia and practice, the project bridges gaps between different scholarly disciplines and fields of expertise and between religiously informed and secular understandings of dignity and development.
Paul Farmer, chief strategist and cofounder of Partners In Health and a professor at Harvard Medical School, related learning about the relationship of dignity and development from his patients/hosts in rural Haiti and from theologian Rev. Gustavo Gutiérrez, OP. "Without access to material things there is no access to human dignity," he said.  "However we define dignity, justice and equity are fundamental components."
A pioneer in delivering cutting-edge drug therapies to the very poor with TB or HIV/AIDS, Farmer focuses his global health equity work on the "hard surfaces of life," where poor people rub up against lack of access to what would be standard care for all elsewhere. Today, he says, countries such as Liberia and Sierra Leone are reeling because of the absence of functioning health systems that could halt the spread of Ebola.
With Kellogg Executive Director Steve Reifenberg, Farmer is currently writing a book on accompaniment, the process of partnering with individuals, organizations, and governments as they take control of the process of human development.
"The unpacking of human dignity you have done here has been very helpful," said Amina Mohammed of the United Nations, who has led the UN effort to develop the post-2015 Sustainable Development Goals (SDGs).
Putting dignity at the center of the implementation of a new "people-oriented and planet-oriented development agenda will be crucial," she said.
The Human Dignity and Human Development Conference is one in a series of gatherings that make up a larger research initiative.  A scholarly book will be one product of the project, which also aspires to influence the implementations of the new sustainable development goals and the on-the-ground practice of development in countries around the globe.
At an award ceremony held during the conference, R. Scott Appleby, dean of Notre Dame's new Keough School of Global Affairs, formally presented the Notre Dame Award for International Human Development and Solidarity to L'Arche in recognition of the organization's groundbreaking work in service of the poor and vulnerable around the world. L'Arche is an international federation of communities for people with disabilities that promotes their human dignity while celebrating the power of love and friendship.