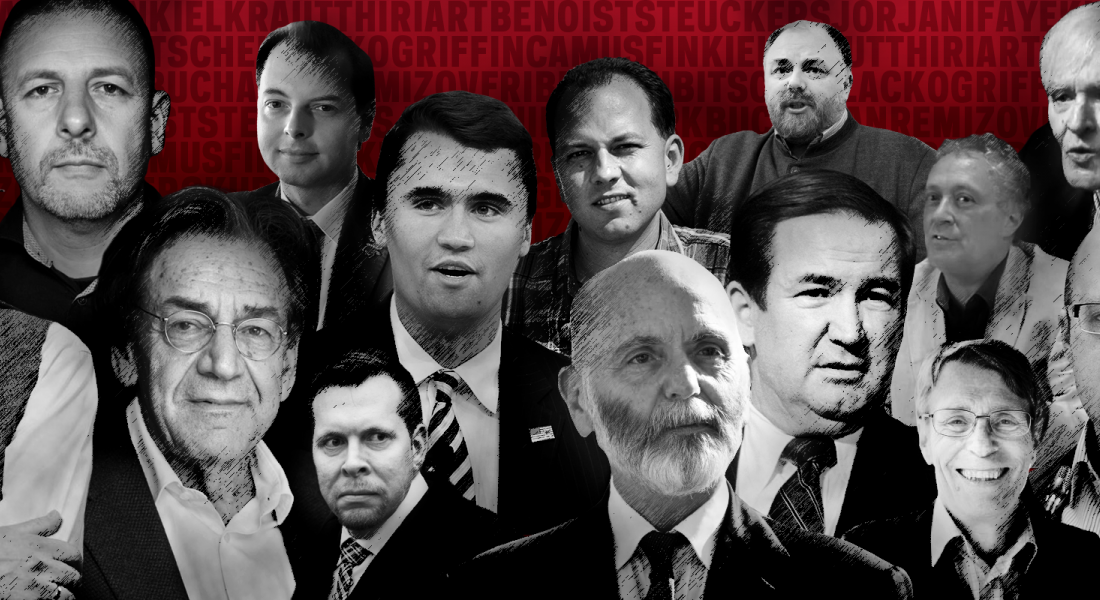 A Kellogg-sponsored conference brought scholars from around the world to the University of Notre Dame in February 2020 to address an understudied topic: Who are the thought leaders behind the resurgence of far-right populist movements, and what is their potential impact on democracy?
The event also generated the production of a new book that, like the conference, is believed to be the first of its kind.
 Far Right Thinkers and the Future of Liberal Democracy, under contract with Routledge Press, is scheduled for publication in 2021. The edited volume is expected to attract a broad audience due to its relevance to contemporary politics and society, interdisciplinary character, and transnational scope.
Faculty Fellow A. James McAdams, who organized the conference, is co-editing the book with Kellogg Doctoral Student Affiliate Alejandro Castríllon, who served as conference rapporteur.
McAdams said the book's emphasis on individuals instead of movements is unique: "It's a novel way of approaching the current crisis of liberal democracy – by focusing on their ideas."
Faculty Fellow Emma Planinc, a conference participant, is one of more than a dozen contributors to the book.
"We're trying to think through the roots of where these ideas come from and the consequences of these ideas around the world," she said. "We're thinking this through on a grand scale."
Kellogg created the setting for scholars – described by McAdams as the "best of the best" in their fields of study – to exchange ideas.
Jérôme Jamin of l'Université de Liege, a book contributor and conference participant, said the event produced "quite rare and unique intellectual moments."
"We're not from the same countries. We're not from the same cultures," he said. "We study a common topic but we see it from different perspectives, and we need the deep discussion that results from that."
McAdams is the William M. Scholl Chair of International Affairs, which also sponsored the event. He said the conference was a "huge success" thanks to Kellogg's many contributions.
"Without Kellogg, we would never have achieved the unusually high level of collaboration among scholars from Latin America, Europe, and the US that has enabled us to produce a first-rate book," he said.
McAdams is co-editing another book that resulted from a Kellogg-sponsored conference. Global 1968: Cultural Revolutions in Europe and Latin America is scheduled for release in the spring of 2021 by Notre Dame Press.
The book is co-edited by Anthony Monta, former associate director of the Nanovic Institute for European Studies, which co-sponsored the 1968 in Europe and Latin America conference in 2018. Monta is now chair of the humanities at Holy Cross College.
Their book offers a global perspective on the concept of cultural revolution, as well as a systemic study that highlights the differences in the experiences of 1968 in Europe and Latin America.
"Our volume is a contribution to the Press' long line of Kellogg publications," McAdams said.