The Kellogg Institute for International Studies kicked off the academic year last week with its first-ever undergraduate open house, an event that brought approximately 100 current and prospective students, staff, and faculty together for a rare chance to mingle outside the classroom.
Undergrads and their faculty mentors played games of bocce ball, flamingo ring toss, and cornhole on the Hesburgh-Mendoza Quad. Nearby, others ducked the late summer sun as they snacked on sliders and popsicles under a giant tent.
The Aug. 30 open house marked the first informal gathering for Kellogg students since the start of the coronavirus pandemic. It also gave first-year students and sophomores not yet affiliated with Kellogg the chance to learn about the Institute's programming in a casual setting.
"Our scholarly community is one of the things that makes the Kellogg Institute unique, and we want to make sure our youngest scholars know they are an integral part of that community," said Kellogg Director Paolo Carozza.
Kellogg Associate Director Holly Rivers, who heads undergraduate programming for the Institute, said the event was meant to send a message to students in Kellogg's International Scholars Program (ISP) and International Development Studies (IDS) minor, as well as those who take part in its fellowship and internship programs: We're back, we're a resource for you, and you're important to us.
"After a year apart because of COVID, we wanted to reenergize our students and bring the Kellogg community back together," she said.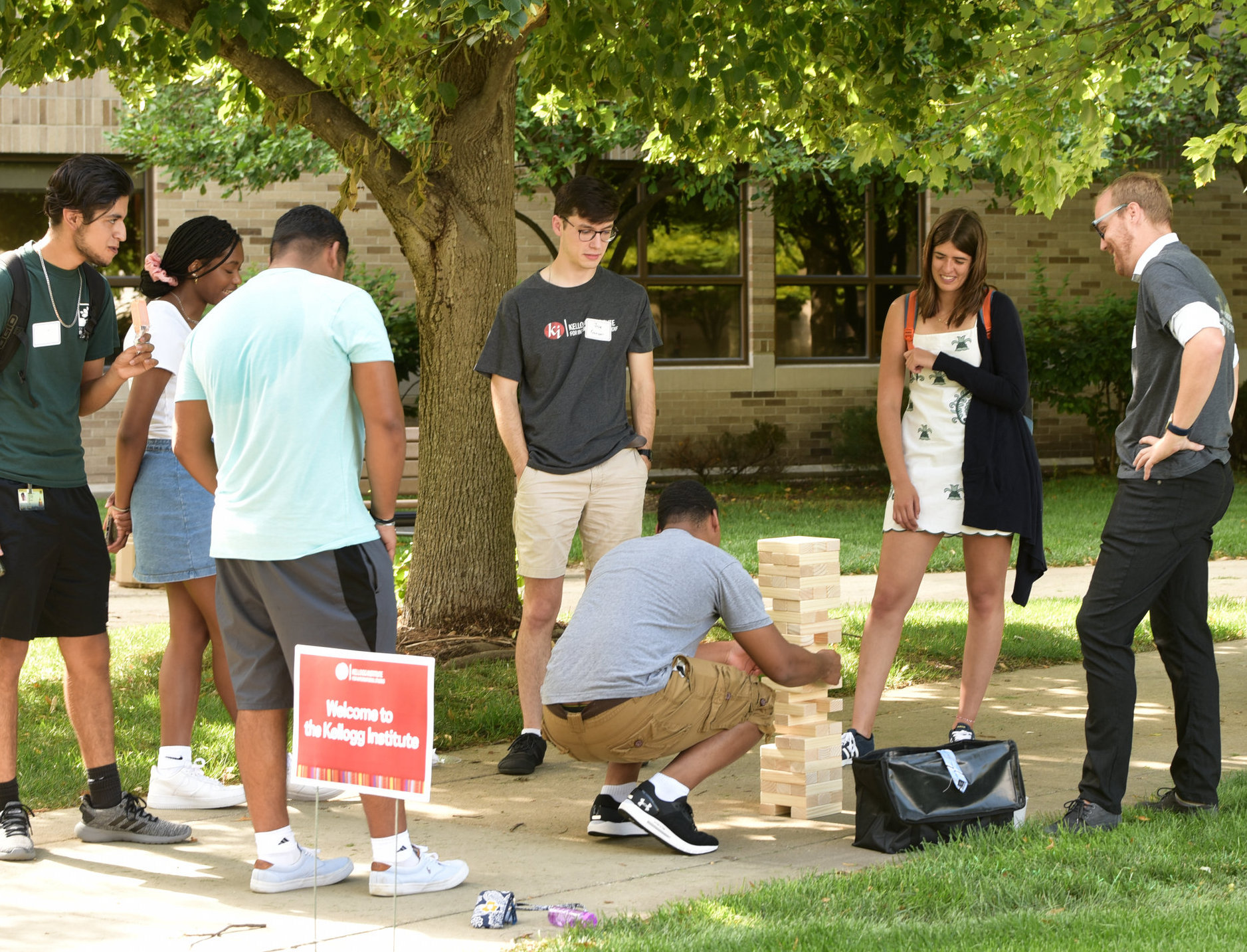 For many faculty, it was their first chance to talk in person with students they only saw through Zoom last year.
Paul Perrin, head of the Pulte Institute for Global Development's Evidence and Learning Division and an instructor in the IDS program, manned a Jenga station as he chatted with sophomore Joe Carper '24.
The new International Scholar said he had heard about Kellogg's emphasis on community and wanted to get to know others within the program. He also was looking forward to chatting informally with faculty members.
"When they're in the classroom, it can be intimidating to talk to them," Carper said.
Perrin said he enjoyed the casual atmosphere of the gathering, grinning as he noted that he didn't have to wear his tie.
"I've done a lot of things with Kellogg and this is a group of people I've enjoyed interacting with," he added. "One of the things I really value is the sense of collective ownership of the Institute, and that comes from this feeling of community."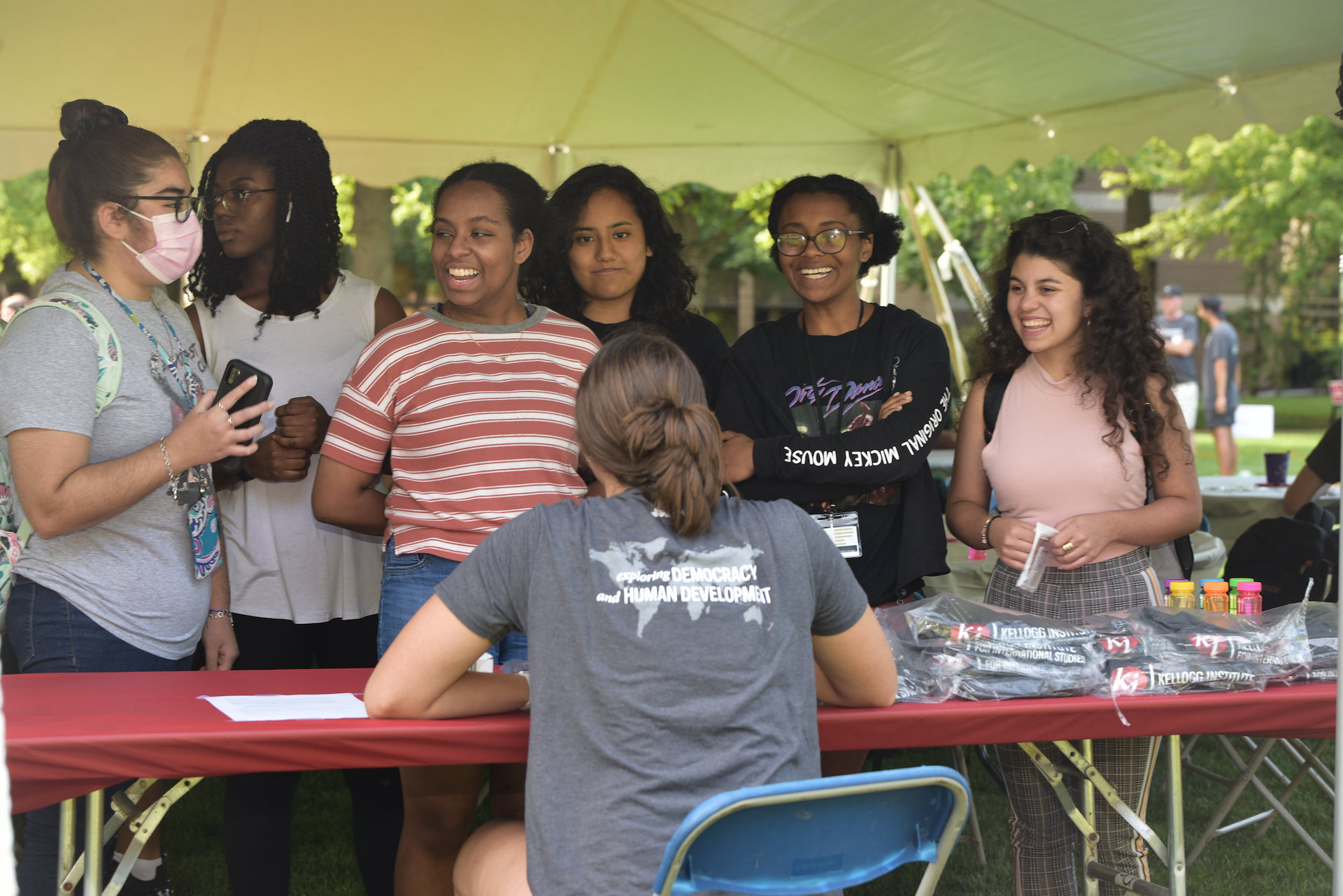 Nearby, Shea Smith '22 shared her experiences during a Kellogg-sponsored virtual internship last year with prospective students – all first-year students and sophomores who wanted to hear an upperclassman's perspective.
"That's the goal today, to share some wisdom," she said.