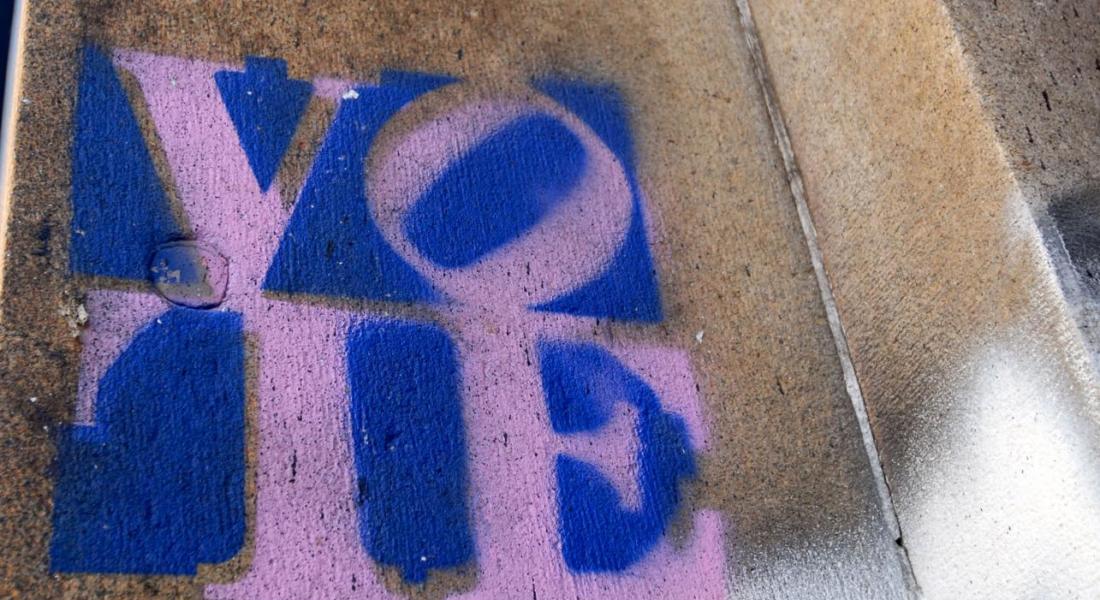 The Kellogg Institute for International Studies is launching its Democracy and Civil Discourse series next month in an effort to to model how people can discuss divisive issues constructively in a time of deep political polarization.
"At Kellogg, we think it's important not only to be discussing democracy, but to do so in a way that embodies what reasoned efforts at persuasion and dialogue in a democratic polity should look like," said Kellogg Director Paolo Carozza, a law professor at the University of Notre Dame who organized the series. "We want to model civil discourse, not just talk about it."
Carozza said the start of the Civil Discourse series comes at a moment nationally when "reasoned debate on difficult issues related to our democracy is becoming more and more difficult to have – not only because our positions have become more polarized, but the openness to engaging with people different from us is scarce across the political spectrum.
"We're hoping this is a way to educate all our students on campus as well as ourselves about what it means to be an engaged citizen in a healthy democracy, and that involves engaging in a respectful way with people you disagree with," he added.  
Kellogg, which specializes in research on democracy and human development, plans to host at least one debate in the Democracy and Civil Discourse series each semester. Each discussion will be open to the public and livestreamed.
Carozza will serve as moderator for the first event on Dec. 7, "Voting Rights Reform: A View of the US and Perspectives from Europe." The three-member panel will include two American law professors, one of whom is co-director of an election law program, and an Estonian judge who is an expert on voting rights in Europe.
The grouping highlights the series' emphasis on bringing a comparative and international perspective to national issues, according to Kellogg Executive Director Don Stelluto.
"One of the ways of breaking open a stalemate is to bring in outside perspectives that don't align neatly with either side and can stimulate an exchange that might be fresh," he said.
Stelluto noted the relevancy of examining voting reform in the first event in the series: "There are sharp disagreements about the issue going back to the last election, and these disagreements have generated a variety of conflicting policy proposals at the state and national levels regarding voting rights. Talking about voting rights seems especially timely given the state of democracy in the US today."