Engaging with Empathy: a preferential option for the poor in development
The poor, according to Amartya Sen's Capability Approach, consist of individuals who are deprived of basic freedoms such as education, political power, and other capabilities that allow individuals to achieve full lives that they have reason to value. This approach broadens the definition of poverty beyond traditional terms of financial power to recognize a multitude of "unfreedoms" which hinder upward movement in society. Historically, marginalized individuals most affected by policy changes are often ignored in the decision-making process in the development arena. This creates dire consequences: from lack of acceptance and implementation of new initiatives at the grassroots level to the inability of locals to adapt and scale programs according to their own community's specific needs.
In order to ensure that past historic injustices are not repeated and to promote the human dignity of all individuals, it is necessary to engage with empathy and to view research, problems, and policies from the perspective of those most affected by development challenges. By providing a preferential option for the poor, or acting in solidarity with marginalized individuals, the feasibility and acceptance of potential solutions on the ground can be improved. This approach transforms the language of development from "donor" and "recipient" into a partnership where all parties contribute and benefit. This theme seeks to highlight the need for such partnerships by engaging empathetically with all stakeholders during the process of human development.
For questions about the conference, contact the co-chairs at hdc@nd.edu
The University of Notre Dame's Human Development Conference (HDC) is an annual, student-led conference that provides a platform for dialogue in which students from many academic backgrounds and disciplines can share their development-focused research. HDC strives to empower passionate students to learn more about a wide range of topics and network with other student researchers from across the country and the world.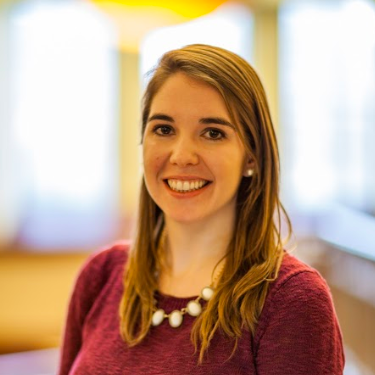 Caroline Murtagh - Conference Cochair 
Murtagh is a senior from Andover, Massachusetts studying Biological Sciences with a minor in International Development Studies. She is passionate about global health and understanding the political, social, and economic factors which interact with medicine to affect healthcare outcomes. She spent the summer of 2017 learning in clinics in Gulu, Uganda. After witnessing the effects of blood shortages, she returned in 2018 to study perceptions and behaviors toward blood donation, seeking to use results to understand campaigns which can promote the collection of blood and alleviate shortages.  At the University of Notre Dame, Caroline also performs research in cancer pharmacogenomics. She is heavily involved in Special Friends Club, a program which coordinates mentorships between Notre Dame students and children with Autism, and Aquatic Relief for Kids, where she teaches swim lessons to pediatric cancer patients. She enjoys working with and learning from diverse groups of people, serving as as a Resident Assistant in her dorm and volunteering at Saint Joseph's Family Medicine Center in South Bend. Caroline is eager to explore human development in the context of empathy and the preferential option for the poor as a co-chair of the Human Development Conference. 
Vaishali Nayak - Conference Cochair 
Nayak is a junior from New Orleans, Louisiana studying Neuroscience and Behavior with a minor in International Development Studies. An immigrant herself, she does not shy away from engaging those interested in conversations about race, immigration and social justice, especially in the context of medicine. Along with serving as a secretary on the Diversity Council, she is involved with the Posse program and the Fighting Irish Scholars Program, both of which are involved with helping students of all backgrounds have the full Notre Dame experience. Her love for the sciences has led to her involvement as co-managing editor of Scientia, Notre Dame's undergraduate research journal. Her experiences in the Indian healthcare system, volunteering at an ER in New Orleans and engaging the local South Bend community as an EMT trainee, have all made her a strong proponent of equity in healthcare. Vaishali is excited to examine how the lens of empathy can transform the meaning of human development as a co-chair of this year's Human Development Conference.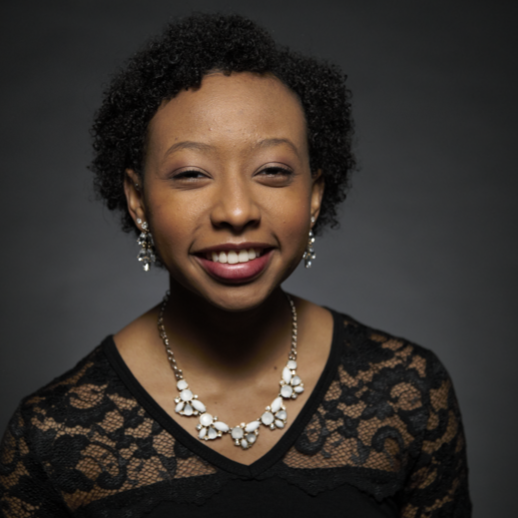 Irla Atanda - Logistics
Irla Atanda is a junior American Studies major minoring in International Development Studies and Business Economics. Her diverse background (mother is Nicaraguan, and father is Nigerian) has fostered her interest in international development. She spent last summer (2018) in Cochabamba, Bolivia as a part of the Center for Social Concerns International Summer Service Learning Program (ISSLP) working with the development of children.  Here, she discovered a love for sustainable education, more specifically indigenous cultures within Latin America. She hopes to contribute towards the Human Development Conference her organizational skills towards helping co-lead the logistics committee and her knowledge she gained in sustainable development through education in Bolivia.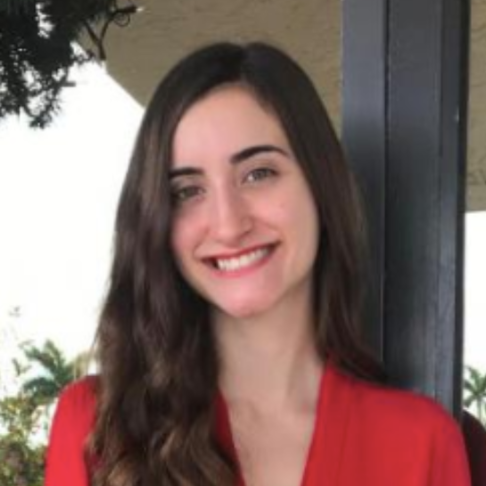 Laura Hernandez - Logistics
Laura Hernandez is a senior sociology major and IDS minor. This past summer, she conducted research on healthcare systems in Uruguay for her Capstone. Having been involved with the logistics committee for the last HDC conference, she is excited to bring her brand of individuality again this year.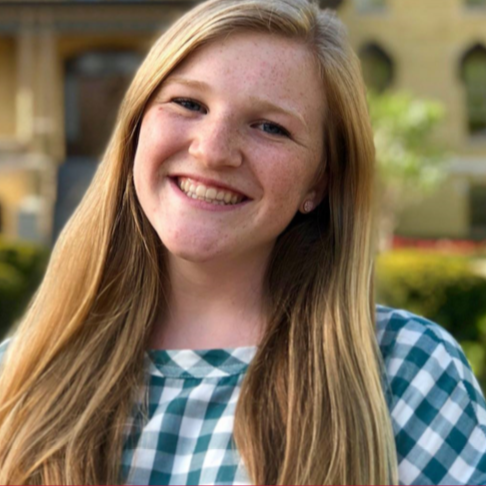 Kyersten Siebenaler - Liaisons
Kyersten is a junior International Economics major with minors in International Development Studies and Energy Studies. She has spent the past two summers in primarily indigenous areas of Central and South America working with social entrepreneurship businesses. Next summer, Kyersten plans to conduct research on the relationship between indigeneity and environmental activism in Peru. As this year's Liaisons Co-Chair, Kyersten is excited to share the interdisciplinarity of human development and inspire new scholars to engage with development issues.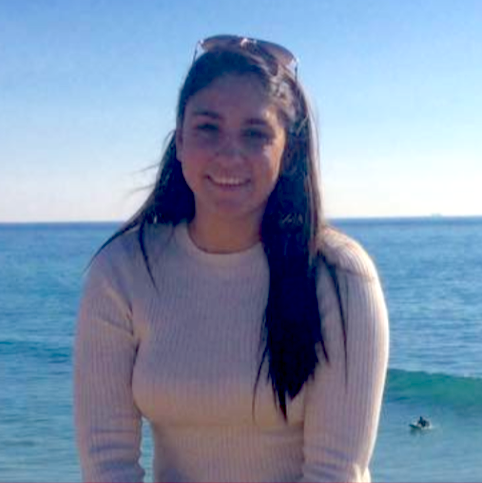 Raelene Alvarez-McDermott - Liaisons
Raelene is a senior Computer Science major and Sociology minor from Los Angeles, California. After spending last summer in Gulu, Uganda working with an NGO that provided information and communication technologies to rural communities, she became really interested in the power of community computer networks and the ways in which technology can be leveraged for human and international development. She hopes to bring a fresh set of eyes and interests to the Human Development Conference that will help the conference to grow in scope and begin to incorporate disciplines not typically considered but that may have vast impacts on development.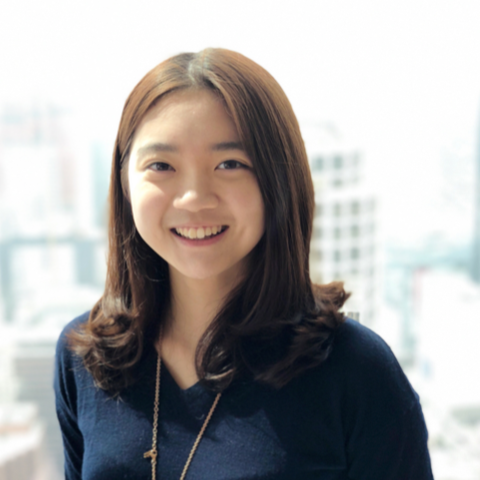 Ruying Gao - Abstracts
Ruying Gao is a senior from Beijing, China. She is a mathematics major with a minor in Philosophy, Politics, and Economics. She has taken multiple classes with IDS and has been involved in the HDC in the past two years, serving on the Logistics Committee and the Liaisons Committee. Her research interests revolve around applying analytical tools to studying social problems, particularly in the arena of public international law and science and technology. She joins the awesome team this year hoping to further explore the concept of empathy and engage more students in this beautiful conversation. She hopes that her previous experiences in the HDC could help the team better navigate and her love for research and passion for development could generate good practical ideas for the team.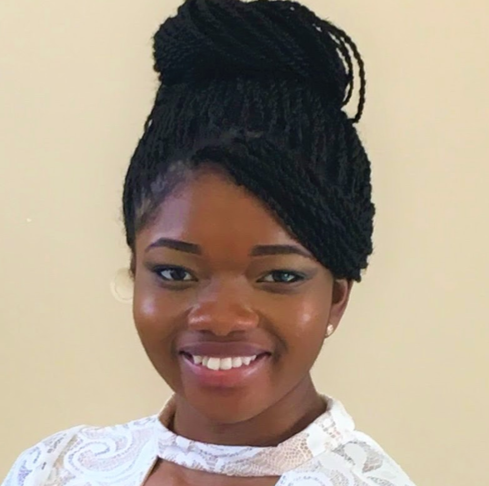 Sharon-Rose Nartey - Abstracts
Sharon-Rose Nartey is a senior science pre-professional major. She enjoys teaching, working with children, and is passionate about reducing global health disparities. Over  the past twos summers, she has taken a basic science approach to advocate for individuals with tuberculosis. Although her research was an exceptional experience, she found herself wanting something more - something that would bring the person-centered approach back to research and would tell the stories of those impacted most by diseases and conditions of poverty. Therefore, she was thrilled when she learned that the theme of this year's human development conference was engaging with empathy.  She is excited to bring light to student efforts towards creating sustainable, culturally sensitive, and empathy-centered improvements across the globe.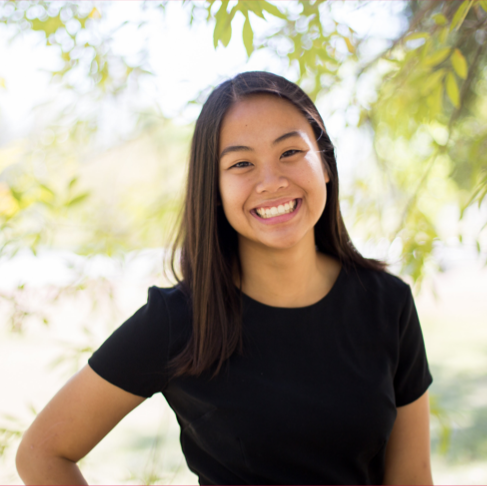 Christine Mai - Abstracts
Christine Mai is a Senior Science Preprofessional and Spanish double major at the University of Notre Dame. Her interests in development and international affairs sparked from growing up in a Vietnamese immigrant family. After coming to Notre Dame, her interests expanded to the Hispanic culture and language. She has studied abroad in Toledo, Spain, and Puebla, Mexico and also spent this past summer working in El Salvador through Notre Dame's International Summer Service Program. Because of the people she met in various countries and her exposure to the injustices and poverty that still exist in the world, Christine is devoted to sharing her experiences with others, taking action, and spreading the word about development issues. She hopes that the Human Development Conference can act as a medium for conversation about these issues and that voices can be given to those who are often voiceless. She hopes that the conference can spark the same passion in its audience for development and global issues as she has and that it further encourages the importance of empathy, solidarity, and accompaniment in addressing human development issues and in interacting with the most vulnerable populations all around the world.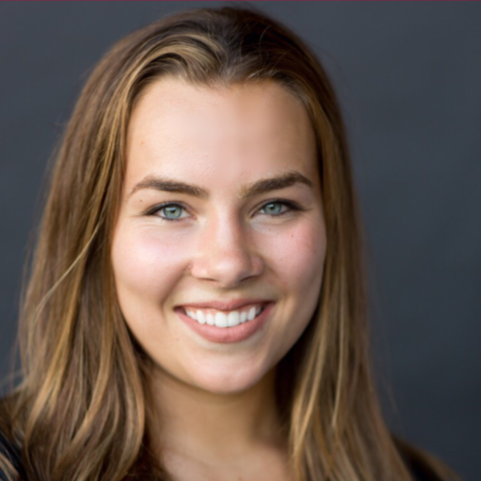 Nicole Waddick - Photography
Nicole Waddick is a senior Political Science major and International Development Studies minor. Through grants from the Kellogg Institute, she has traveled to Laos and the Dominican Republic during the summers after her freshman, sophomore, and junior year. These experiences were some of the most formative opportunities of her college career and sparked her passion for sharing and engaging with people from different backgrounds and cultures. On campus, she is the Co-President of GlobeMed, a club focused on generating conversations on social justice. Through leading her committee in HDC, she hopes to bring my passion for global engagement to help organize a conference that facilitates these conversations and sparks careful consideration of the ways that we can engage with empathy on a daily basis.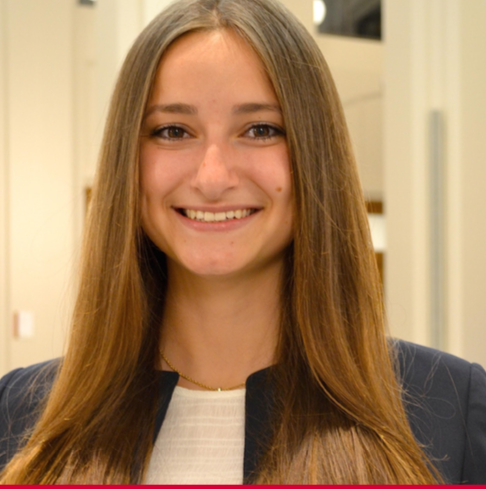 Madeline Coole - Marketing
Madeline is a senior majoring in Economics and Spanish, with minors in International Development Studies and German. She is from Overland Park, Kansas, but has studied abroad in Berlin, Germany and Santiago, Chile and worked with the social business Social Entrepreneur Corps in Quetzaltenango ("Xela"), Guatemala. Through interacting with migrant communities in Berlin and consulting for educational nonprofits in Xela, Madeline saw how education is an incredible tool for empowerment, particularly for disadvantaged groups, fostering her interest in access to education and teacher quality. Madeline has enjoyed the Human Development Conference as a participant and marketing co-chair and is excited to better understand how empathy is crucial to development.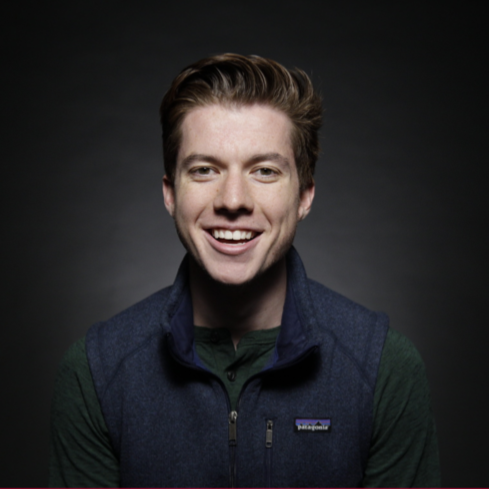 Joe Drey - Marketing
Joe Drey is a junior Political Science major with minors in International Development Studies and Collaborative Innovation. He is very interested in all topics and issues related to food. As a part of the International Scholars Program Joe does statistical analysis of post-Soviet food systems, and in his own research, has traveled to Ghana to study food choice in a transitioning country. Joe also loves working with graphic design and social media, and hopes to contribute his own excitement and foster the excitement of others to this year's HDC.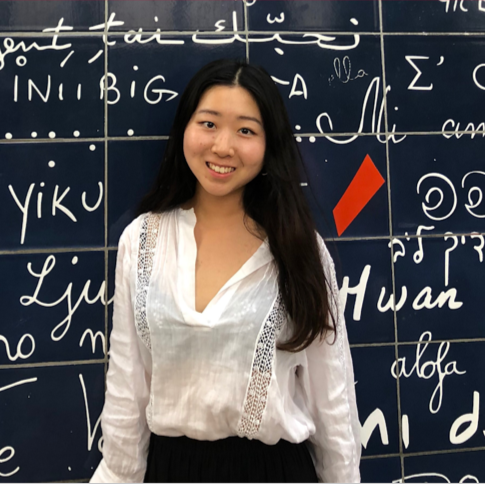 Yunyi Bai - Graphic Design
Yunyi Bai is a senior majoring in industrial design with a minor in Italian language from China. her interest revolves around understanding sustainability and exploring solutions for environmental issue within local communities. She spent a summer researching textile art of women from different Miao tribes in Guizhou, China. She works as graphic designer helping to incorporate key values of HDC into logo design and poster design.
Call for Papers
The Ford Program in Human Development Studies and Solidarity and the Kellogg Institute for International Studies, part of the Keough School of Global Affairs at the University of Notre Dame, announce the 11th annual Human Development Conference.
For eleven years, the Human Development Conference ​has provided a forum ​for undergraduate students from a wide range of backgrounds and disciplines who are passionate about development to engage in dialogue about development research. ​
The 2019 Human Development Conference will encourage participants to view research, problems, and policies from the perspective of those most affected by development challenges. The conference seeks to explore how the use of the preferential option for the poor and solidarity with marginalized individuals improve potential development solutions on the ground. Conference participants will be encouraged to highlight the need for increased partnerships among all stakeholders engaged in human development.
Agriculture
Architecture
Anthropology
Business
Economics
Education
Engineering
Environment

Foreign Aid
Gender
Governance
Global Health
Human Dignity
Human Rights
Infrastructure 
Migration

Peace/Conflict
Poverty
Public Policy
Religion
Sociology
Sustainability
Technology
Urbanization
Undergraduate students interested in presenting should submit an abstract of their research project and complete this questionnaire. The final submission deadline is Monday, November 12, 2018, at 11:59 PM. Invitations for participation will be extended in early December. Students who accept invitations to present at the conference will be responsible for securing funding for travel and other related expenses. 
More information, such as sample abstracts, a tentative conference schedule, and helpful tips for presenters, will be posted soon.
We hope that you will join us in participating in this important conversation!
Past Conferences
2018
Decades of Development: Contextualizing the Past, Envisioning the Future
February 23-24, 2018
Human-centered approaches to development requires trust, compassion, and awareness in order to place the individual at the center of development.
2017
Development with Dignity: A Human-Centered Approach to Progress
February 24–25, 2017
In order to implement the Sustainable Development Goals, the global community needs to shift from theory to practice – from policy to individuals – refocusing its efforts by placing humans at the center of the sustainable development agenda. Creating solutions to critical issues that afflict the world's populations today requires not only a shift in scale but the recognition and continual affirmation that the dignity of peoples on all sides of the path to progress must be the central focus of development.
2016
Development with Dignity:  A Human-Centered Approach to Progress
February 24–25, 2017
2015
Envision, Enact, Evaluate: Sustaining Momentum in Development
February 27-28, 2015
2014
Transforming Development: New Actors, Innovative Technologies & Emerging Trends
February 28 – March 1, 2014
The theme of the sixth annual Human Development Conference, "Transforming Development: New Actors, Innovative Technologies & Emerging Trends," was inspired by the idea that development is an evolving process. A widening set of stakeholders and rapidly advancing technologies raise new possibilities for the field. The conference was a chance to reflect on both successes and failures in development, while analyzing opportunities created by these new trends.
2013
In the Field: Cultivating Collaboration and Innovation
February 8-9, 2013
The fifth annual Human Development Conference, "In the Field: Cultivating Collaboration and Innovation," brought together more than 200 students, faculty members, and development experts from around the world, including keynote address speaker, Sara Sievers, the founding executive director of the Center for Globalization and Development at Columbia University's Earth Institute.  Over 70 students presented their own research, representing fieldwork from more than 30 countries. Topics addressed ranged from evaluating the perceptions of trust among Peruvian sexually abused victims to combating cancer in Samoa and implementing organic agricultural certification in India.
2012
Faces Behind the Figures: Visions of Prosperity, Progress, and Human Potential
February 10-11, 2012
The fourth annual HDC, "Faces Behind the Figures: Visions of Prosperity, Progress and Human Potential," took place during February 2012, culminating in a keynote address given by Not For Sale's co-founder and executive director Mark Wexler. The conference featured 250 students, faculty and development experts from across the United States and beyond. Eighty-two students presented research on development-related topics conducted in over 35 different countries. Panels addressed topics ranging from food security and agricultural development to post-conflict transformation and the effectiveness of foreign aid. 
2011
Unleashing Human Potential: Global Citizens in Pursuit of the Common Good
February 11-12, 2011
The third annual Human Development Conference, "Unleashing Human Potential: Global Citizens in Pursuit of the Common Good," brought together 73 undergraduate and graduate student-presenters with research experiences in over 30 countries. The Ford Program also welcomed a group of two students and three faculty members from Uganda Martyrs University, the program's partner university in on-site research and development projects. The two-day conference concluded with a dinner banquet and keynote address given by microfinance specialist David Roodman from the Center for Global Development.
2010
People, Power, and Pragmatism: The Future of Development in Our Changing World
February 26-27, 2010
The second annual Human Development Conference, "People, Power, and Pragmatism: The Future of Development in Our Changing World," was held in February of 2010. More than doubling in size from the previous year, the conference grew to 80 students with research experiences in 38 different countries. Thirty-eight colleges and universities from across the globe were represented. Ray Chambers, the United Nations Secretary-General's Special Envoy for Malaria, spoke on his commitment to the Millennium Promise and Malaria No More. The keynote address was delivered by Joseph Sebarenzi, the former speaker of the Rwandan Parliament, who spoke passionately about his experience as a genocide survivor and his efforts to create reconciliation, peace and development in Rwanda and the world.
2008
Solidarity in Pursuit of Authentic Human Development
Saturday, February 23, 2008
In 2008, together with the Center for Social Concerns, the Ford Program sponsored a student research symposium entitled "Solidarity in Pursuit of Authentic Human Development." Twenty-eight students presented at the event, including students from Uganda Martyrs University. Raymond Offenheiser, president of Oxfam America, delivered the keynote address.
In November of 2008, the symposium grew into a full conference sponsored by the Ford program and cosponsored by the Center for Social Concerns and the School for International Training. "Innovation in the Service of Human Dignity" featured graduate and undergraduate student presenters from 29 universities and representing 28 countries of research. Moderators from around the country also attended the conference to facilitate panel discussions. Peter McPherson, the former head of USAID, delivered the keynote address.