HDC Team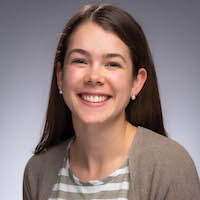 Maria Teel - Conference Cochair

Maria is a senior studying Political Science, French, and International Development Studies. On campus, she conducts education research in the International Education Research Lab and supports development projects as a program assistant at the Pulte Institute for Global Development. She also has experience in social entrepreneurship and entrepreneurship consulting through internships with the Mandela Washington Fellowship for Young African Leaders, the South Bend Entrepreneurship and Adversity Program, and Sustain Micro Enterprise. This summer, she conducted independent research on language and education in Senegal. She was the co-chair of the Abstracts Committee for HDC 2021 and is looking forward to creating an engaging and educational conference for HDC 2022!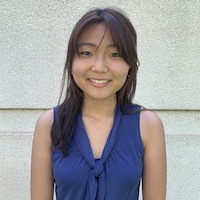 Stella Eunseo Cho - Conference Cochair
 
Stella is a senior and Stamps Scholar majoring in Neuroscience and Spanish, with a minor in the Glynn Family Honors Program. As a first year student, she received the Kellogg Institute's Experiencing the World Fellowship to volunteer at a public health clinic in Patzún, Guatemala for two months while staying with a local host family. Growing from this experience, she became avidly involved on the HDC team, with specific interests in global public health. On campus, she is also involved in the Notre Dame Folk Choir, Asian American Association leadership board, and undergraduate research for Dr. Cody Smith's zebrafish lab. Outside of campus, she dedicates herself to volunteering at the local Elkhart General Hospital and Cardinal Nursing Home. In her free time, she enjoys writing music, reading, trying new foods, traveling, and spending quality time with friends! She is so excited to help create an amazing HDC 2022 experience and is looking forward to working with all of you!
Past Conferences
2021
The Future is Now: Innovative Responses to Global Adversity
February 26-27, 2021

Global development and collaboration cannot be halted due to COVID-19 or any other global adversity. The ways we approach integral human development must be adaptable to our ever-changing global environment. Oftentimes, new solutions are driven by unavoidable barriers and unexpected set-backs, and impressive innovations arise from times of crisis. In the midst of the COVID-19 pandemic, creative adaptability is key to persevering in the mission of integral human development, which is to foster conditions conducive to flourishing for every individual and every community. So far, we have seen a contagious energy as new methods of communication and collaboration inspire hope for the achievement of this mission. In a time with added fear and uncertainty, social connectedness is truly the only way forward. From the bottom up, integral human development must be fueled by a commitment to social connectedness through inclusive discourse and collaborative innovation.
2020

Development on the Move: Global Strategies Informed by Local Contexts
February 21-22, 2020
Development on the Move not only addresses the need to understand and address issues from a global perspective but also calls each of us to action.  This conference will emphasize shifts in both personal and collective action, focus on developing expertise in global issues, and spark conversations that lead to change.
2019
Engaging with Empathy: A Preferential Option for the Poor in Development
February 22-23, 2019
In order to ensure that past historic injustices are not repeated and to promote the human dignity of all individuals, it is necessary to engage with empathy and to view research, problems, and policies from the perspective of those most affected by development challenges.
2018
Decades of Development: Contextualizing the Past, Envisioning the Future
February 23-24, 2018
Human-centered approaches to development requires trust, compassion, and awareness in order to place the individual at the center of development.
2017
Development with Dignity: A Human-Centered Approach to Progress
February 24–25, 2017
In order to implement the Sustainable Development Goals, the global community needs to shift from theory to practice – from policy to individuals – refocusing its efforts by placing humans at the center of the sustainable development agenda. Creating solutions to critical issues that afflict the world's populations today requires not only a shift in scale but the recognition and continual affirmation that the dignity of peoples on all sides of the path to progress must be the central focus of development.
2016
Re-Imagining Development: Pursuing Good in a Changing World
February 26–27, 2016
The conference focused on the transformative power of new ideas: how development paradigms that emphasize agency, inclusivity, and dignity can redefine success and challenge traditional methods in development. As the new Sustainable Development Goals illustrated, this evolution in development calls upon countries and citizens in both the developing and developed worlds to work together to overcome our shared challenges and ensure our interconnected prosperity.
2015
Envision, Enact, Evaluate: Sustaining Momentum in Development
February 27-28, 2015
2014
Transforming Development: New Actors, Innovative Technologies & Emerging Trends
February 28 – March 1, 2014
The theme of the sixth annual Human Development Conference, "Transforming Development: New Actors, Innovative Technologies & Emerging Trends," was inspired by the idea that development is an evolving process. A widening set of stakeholders and rapidly advancing technologies raise new possibilities for the field. The conference was a chance to reflect on both successes and failures in development, while analyzing opportunities created by these new trends.
2013
In the Field: Cultivating Collaboration and Innovation
February 8-9, 2013
The fifth annual Human Development Conference, "In the Field: Cultivating Collaboration and Innovation," brought together more than 200 students, faculty members, and development experts from around the world, including keynote address speaker, Sara Sievers, the founding executive director of the Center for Globalization and Development at Columbia University's Earth Institute.  Over 70 students presented their own research, representing fieldwork from more than 30 countries. Topics addressed ranged from evaluating the perceptions of trust among Peruvian sexually abused victims to combating cancer in Samoa and implementing organic agricultural certification in India.
2012
Faces Behind the Figures: Visions of Prosperity, Progress, and Human Potential
February 10-11, 2012
The fourth annual HDC, "Faces Behind the Figures: Visions of Prosperity, Progress and Human Potential," took place during February 2012, culminating in a keynote address given by Not For Sale's co-founder and executive director Mark Wexler. The conference featured 250 students, faculty and development experts from across the United States and beyond. Eighty-two students presented research on development-related topics conducted in over 35 different countries. Panels addressed topics ranging from food security and agricultural development to post-conflict transformation and the effectiveness of foreign aid. 
2011
Unleashing Human Potential: Global Citizens in Pursuit of the Common Good
February 11-12, 2011
The third annual Human Development Conference, "Unleashing Human Potential: Global Citizens in Pursuit of the Common Good," brought together 73 undergraduate and graduate student-presenters with research experiences in over 30 countries. The Ford Program also welcomed a group of two students and three faculty members from Uganda Martyrs University, the program's partner university in on-site research and development projects. The two-day conference concluded with a dinner banquet and keynote address given by microfinance specialist David Roodman from the Center for Global Development.
2010
People, Power, and Pragmatism: The Future of Development in Our Changing World
February 26-27, 2010
The second annual Human Development Conference, "People, Power, and Pragmatism: The Future of Development in Our Changing World," was held in February of 2010. More than doubling in size from the previous year, the conference grew to 80 students with research experiences in 38 different countries. Thirty-eight colleges and universities from across the globe were represented. Ray Chambers, the United Nations Secretary-General's Special Envoy for Malaria, spoke on his commitment to the Millennium Promise and Malaria No More. The keynote address was delivered by Joseph Sebarenzi, the former speaker of the Rwandan Parliament, who spoke passionately about his experience as a genocide survivor and his efforts to create reconciliation, peace and development in Rwanda and the world.
2008
Innovation in the Service of Human Dignity: A Human Development Conference
November 7-8, 2008
In November of 2008, the symposium grew into a full conference sponsored by the Ford program and co-sponsored by the Center for Social Concerns and the School for International Training.  The program's first annual undergraduate research conference, "Innovation in the Service of Human Dignity" featured graduate and undergraduate student presenters from 29 universities and representing 28 countries of research. The conference drew more than 250 participants, and moderators from around the country also attended the conference to facilitate panel discussions. Peter McPherson, the former head of USAID, delivered the keynote address.
Solidarity in Pursuit of Authentic Human Development
Saturday, February 23, 2008
In 2008, together with the Center for Social Concerns, the Ford Program sponsored a student research symposium entitled "Solidarity in Pursuit of Authentic Human Development." Twenty-eight students presented at the event, including students from Uganda Martyrs University. Raymond Offenheiser, president of Oxfam America, delivered the keynote address.