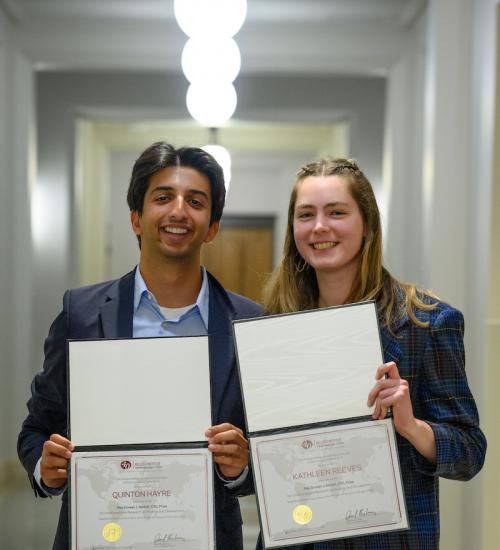 Awards
Bartell Prize for Undergraduate Research on Poverty and Development
The Kellogg Institute for International Studies established the Rev. Ernest J. Bartell, CSC, Prize for Undergraduate Research on Poverty and Development in the fall of 2018. The Bartell Prize was established with a donation from Quentin Wodon, a Distinguished Research Affiliate of the Kellogg Institute and a lead economist at the World Bank's Education Global Practice, along with an additional donation from the Institute. The Bartell Prize was named in honor of Fr. Ernest Bartell, Kellogg's founding executive director and emeritus professor of economics at Notre Dame. 
The award is conferred annually at the University of Notre Dame's Human Development Conference, a student-led conference that brings together students from around the world to share multidisciplinary development-focused research. Two $1,000 prizes recognize outstanding undergraduate student research on poverty and development. Each year one prize is given to a student at the University of Notre Dame and one to a student from another university who present their work at the conference.
Application Process
Undergraduate students invited to present at the Notre Dame Human Development Conference are eligible to apply for this award. Information regarding how to apply is included in the conference invitation. Students who wish to be considered must complete the application and essay along with submitting the research paper they will be presenting at the conference. Additional information and/or an interview may be required. 

Student research should address a specific aspect of poverty and development, whether in the United States or abroad. Research may be submitted from any field of study, including the social sciences, natural sciences, and humanities. Students are encouraged to conduct original research and to consider programs and policies that could help reduce poverty.  A faculty committee will determine the award recipients, and prizes will be conferred during the Human Development Conference.
---
Recipients
 2023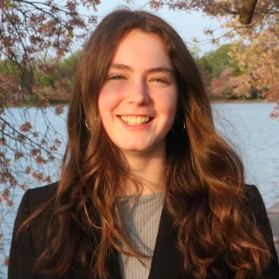 Kate Reeves
Georgetown University
The Inambari Dam: Development or Destruction? The fears that motivated a successful resistance movement" / "La Represa Inambari: ¿desarrollo o destrucción?
2022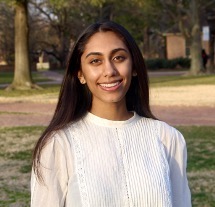 Jahnavi Prabhala
William & Mary
​​
The Exodus Project: Addressing Inadequate Menstruation Hygiene Management (MHM) in Venezuelan Migrant Communities in Colombia
2021
 
Caitlin Scott 
University of Oregon Clark Honors College
Reinforcing Push Factors in the Northern Triangle: An Investigation of Trump's Attempts to Deter Immigration Through Humanitarian Aid Reduction
2020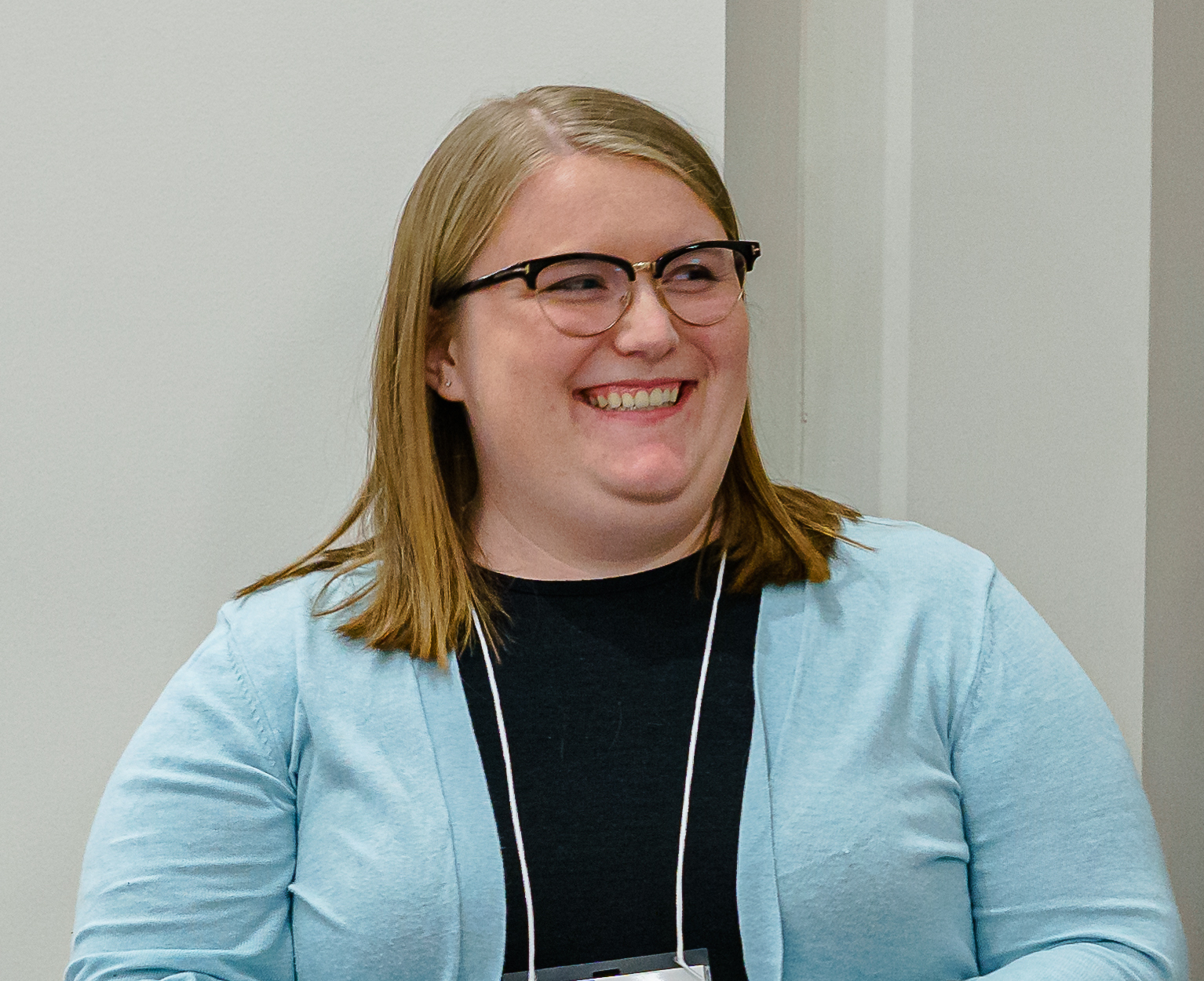 Colleen Ballantyne
University of Notre Dame
When 'Number Two' is Public Enemy #1: A Study on how Women Experience the Consequences of Open Defecation in Rural North India
   2019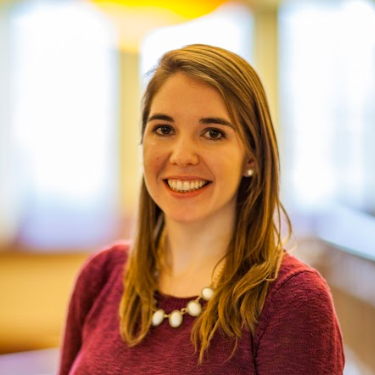 Caroline Murtagh
University of Notre Dame
Perceptions and Behaviors toward Blood Donation in Kampala, Uganda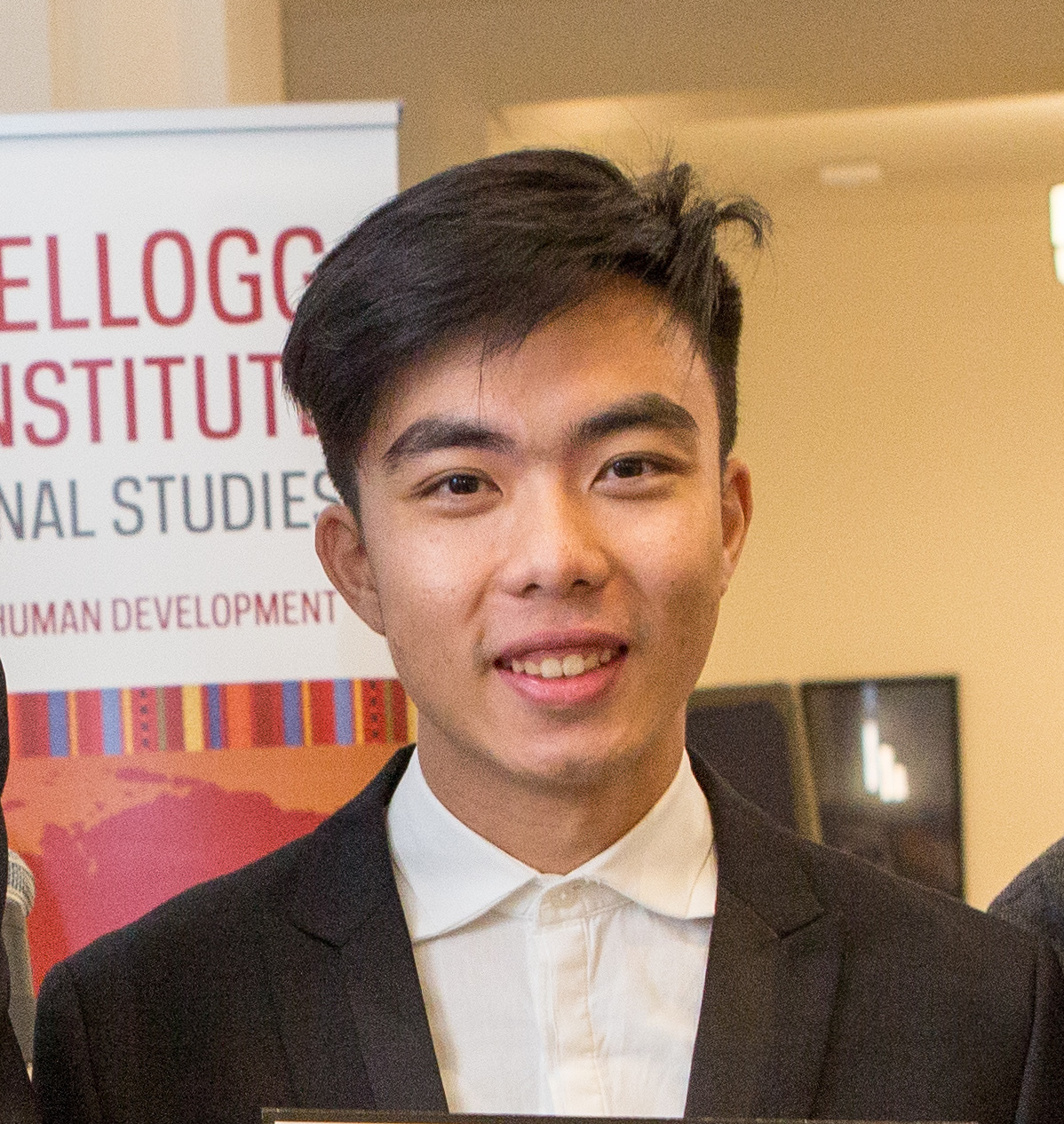 Ernest Tan
Yale-NUS College, Singapore
Living off the Land: Sand Harvesting, Land Management, and Sustainable Livelihoods in Kenya