Development on the Move: Global Strategies Informed by Local Contexts
We are living in an age where challenging issues are transcending national and international boundaries. Issues such as climate change, resource scarcity, and mass migration demand global cooperation and a broad understanding of the world's many cultural and political contexts. As technology advances, globalization necessitates ideation and implementation of development strategies that are inherently tied to the dynamic nature of many of the main issues of the 21st century. These strategies include recognizing the importance of global institutions that are well-equipped to handle issues of transnational and intergenerational justice and policy. However, these strategies also must be underscored by attention to local contexts and insights drawn from grassroots community development efforts. 
Development on the Move not only addresses the need to understand and address issues from a global perspective but also calls each of us to action.  This conference will emphasize shifts in both personal and collective action, focus on developing expertise in global issues, and spark conversations that lead to change.
 
 
 

Conference Program

(subject to change)

Friday, February 21

Keynote Address: 4:00 PM - 5:00 PM

C100 Hesburgh Center Auditorium
All are welcome
Ambassador Susan D. Page

Reception and Visual Display Event: 5:00 PM - 6:20 PM

Hesburgh Center Great Hall & Kellogg Commons
All are welcome
*Display will be set up for the duration of the conference

Exchanging Perspectives - Dinner & Dialogue: 6:30 PM - 8:00 PM (By invitation only)

---

Saturday, February 22

 

Breakfast: 9:00 AM - 10:00 AM

Hesburgh Center Great Hall
All are welcome

 

SESSION 1: 10:00 AM -11:30 AM

Cecil Millen, Tyeesha Webber*, Kyersten Siebenaler, Sam Cannova,
Moderator: Steve Reifenberg
C103 Hesburgh Center 
 

Alex Lloyd, Cassandra Anzalone, Mary Kate O'Leary, Ignacia Ulloa Peters
Moderator: Ilaria Schnyder von Wartensee
C100 Hesburgh Center Auditorium
 

Marigrace Moses, Josh Segalewitz, Taylor Buck, Alisha Kendrick-Pradhan
Moderator: Vania Smith-Oka
C104 Hesburgh Center
 

Katherine Fulcher, Maria Ventura, Aya Nagai, Erin Albertini
Moderator: Holly Rivers
C102 Hesburgh Center

Break: 11:30 AM - 11:45 AM

 

SESSION 2: 11:45 AM - 1:15 PM

Chenyu Wang, Adam Wiechman, Thomas Quigley, Joe Drey
Moderator: Thomas Mustillo
C102 Hesburgh Center
 

Jacob Finke, Elsa Barron, Terese Schomogi
Moderator: Olivier Morel
C104 Hesburgh Center
 

Megan McLaughlin, Caroline Willett, Colleen Ballantyne*, Jessica Rosenblum
Moderator: Hugo Flores
C103 Hesburgh Center
 

Morgan Peck, Emily Pohl, Cyrus Lloyd, Emily Normand
Moderator: Fr. Bob Dowd, CSC
C100 Hesburgh Center Auditorium
 

Hesburgh Center for International Studies
All are welcome

In between the second and third panel sessions, lunch will be provided for all attendees of the conference. During this time, attendees will be able to engage in conversation over lunch and will also be encouraged to engage with the Mixed Media submitted by students that will be exhibited at the conference. This event may include a video showing as well as the opportunity to discuss art and media with the student artists.

 

SESSION 3: 2:15 PM - 3:45 PM

Jessica Winkler, Maggie Doyle, Bernice Leveque
Moderator: Edward (Ted) Beatty
C104 Hesburgh Center
 

Analie Fernandes & Kaitlyn Cox, Christian Abraham Arega, Vaishali Nayak
Moderator: Marie Donahue
C102 Hesburgh Center
 

Irla Atanda, Monica VanBerkum, Claire O'Brien, Hannah Sanders
Moderator: Grace Munene
C100 Hesburgh Center Auditorium
 

Marisa Perino, Joshua Fowler, Katherine Fugate, Trevor Lwere
Moderator: Alejandro Estefan
C103 Hesburgh Center
 

Break: 3:45 PM - 4:00 PM

 

SESSION 4: 4:00 PM - 5:30 PM

Helen Owen, Brendan Markey, Allexis Mahanna
Moderator: Jimena Holguin
C102 Hesburgh Center
 

Matthew Schubert, Victoria Puglia, Morgan Day, Rebecca LeBouef
Moderator: Susan Blum
C103 Hesburgh Center
 

Maya Sterling, Mira Carroll, Jessica Ding, Marissa Vender Missen
Moderator: Rachel Tomas Morgan
C100 Hesburgh Center Auditorium
 

Amelia Untiedt, Crystal Ngo, Nicolas Saladino
Moderator: Sisi Meng
C104 Hesburgh Center

 


Jenkins-Nanovic Hall Basement - iLab
Pizza will be provided

 

* Indicates Bartell Prize recipients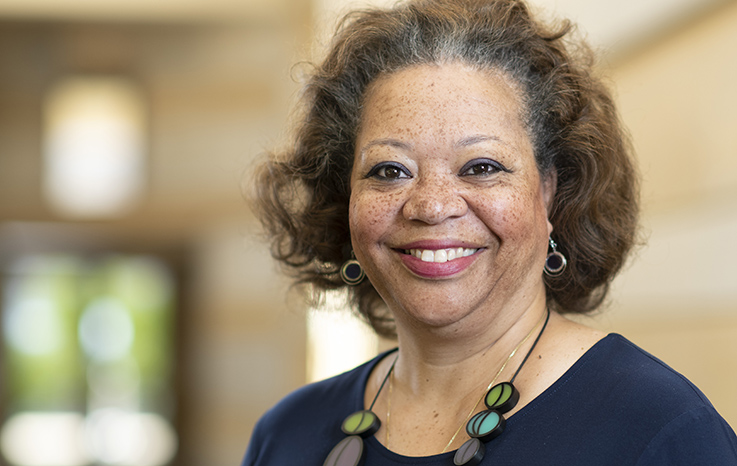 Susan D. Page
Ambassador (ret.) Susan D. Page is a visiting professor of the practice at the Keough School for the 2019-20 academic year. Page was the first US ambassador to the world's newest nation, the Republic of South Sudan, from 2011 to 2014. Following that historic posting, she served as chargé d'affaires to the US Mission to the African Union/Permanent Representative to the UN Economic Commission for Africa. Page also was deputy assistant secretary of state for African affairs, senior advisor to the special envoy for Sudan and South Sudan, and chaired the multi-agency Security Governance Initiative for Ghana. She has received several top awards from the State Department for her work in Sudan, South Sudan, and the Great Lakes region of Africa.

As legal and political advisor to the Horn of Africa's Intergovernmental Authority on Development Secretariat for Peace in Sudan, she was a key member of the mediation team from 2002 to 2005, co-drafting essential elements of the 2005 Comprehensive Peace Agreement (CPA) for Sudan. In implementation of the CPA, Page led the UN Peacekeeping Mission for Sudan's Rule of Law and Corrections Advisory Unit, creating the unit at the mission's inception and establishing all three offices of the Unit (Khartoum, Juba, and Darfur). Page also served as regional director for Southern and East Africa at the National Democratic Institute for International Affairs from 2007 to 2009.

In 2017, Page was appointed assistant secretary general and special representative of the UN Secretary General for the UN Peacekeeping Mission for Justice Support in Haiti. Prior to that assignment, she served as deputy special representative of the secretary-general responsible for the rule of law at the predecessor mission in Haiti. In 2018, the UN Secretary General appointed Page as his special advisor on rule of law, Global Focal Point (GFP) Review Implementation. Page's recommendations for restructuring the GFP were subsequently adopted by the UN leadership.

Following her tenure at the United Nations, Page joined the Stevenson Group as a senior consultant in Washington, DC, furthering the group's advisory services to business clients working internationally. She is currently an advisor to the United Nations Association of the National Capital Area and a former non-resident fellow of the Rift Valley Institute. She is also a member of the American Academy of Diplomacy, the Association of Black American Ambassadors and Alpha Kappa Alpha Sorority, Inc.

Page began her foreign affairs career at the US Department of State in 1991 and served as attorney-advisor for politico-military affairs, USAID regional legal adviser in Kenya and Botswana covering East and Southern Africa, and political officer in Rwanda. She has also worked for the UN Development Programme as a senior legal expert in Rwanda and Sudan.

Page earned a JD from Harvard Law School and an AB in English with high distinction from the University of Michigan. She was awarded a Rotary International Postgraduate Fellowship to Nepal where she conducted research on women's and children's rights. In addition, she received certificates of merit and distinction from the University of St. Andrews in Scotland before attending law school
We are excited to announce the Call for Visual Media for the 2020 Human Development Conference (HDC). Themed Development on the Move: Global Strategies Informed by Local Contexts, the next HDC will be held on February 21-22, 2020 at the University of Notre Dame. The conference provides a platform for undergraduate students to present their development-related research and engage with other students, faculty, and professionals as they explore human development themes. The HDC is an excellent opportunity for students across all years and disciplines to discuss their research, network with rising professionals passionate about development, gain valuable experience and much more! 
This year in addition to formal panel presentations, we are also inviting students to submit visual media (photos, posters, videos, art, etc.) to be displayed in an open exhibition during the conference. We believe that visual media not only prompts conversation and storytelling but also contributes a human lens to complex issues of development. 
We will  divide this year's selection into two parts: 
Photography Open-House: Submitting a photo to the open-house will allow you to both display your photo and to explain the story behind the shot to viewers as they peruse the exhibit on Saturday, February 22, 2020, during the HDC. The Open-House will be in the style of a forty-five-minute open house. Conference attendees will have the chance to pass by to hear the story of the photo and your connection to the people and the places highlighted within it. If you are selected, we will share more details regarding presentation guidelines and timelines closer to the date.  
Ongoing Gallery: The gallery will display your poster, photo, or video submissions throughout the course of the conference, but you will not be asked to present your submission (videos, depending on length, may have a screening). 
Visual Media: To have a photo, video, or other creative piece be considered as a display at the 2020 HDC, you may submit up to 5 pieces total. For each piece please include:
Title
Location of production
Approximate date of photo
Submission destination: 

The open house and the gallery
The ongoing gallery (videos may only be submitted to the gallery)

Details of the photo or video and a paragraph-long description of the context- tell us a story! We want to hear about the people, the place and how the photo or process of making the video affected your understanding of the context in which it was taken. If you are submitting a photo to the open house, please highlight the specific points that you would discuss during the open house. 
The HDC photo committee will review and select finalists to be viewed in the gallery during the HDC. All final photos will be assessed by University photography experts, who will select a winner to receive special recognition at the conference. 
Please keep the following considerations in mind when submitting your photos or videos: 
 All submissions MUST have been created by the individual submitting the photo 
Consider if the people in the photo or video would want to see their likeness displayed as it is in the photo
Photos or videos of children or individuals who were unable to consent to have their photo taken should not be submitted
Consider photos and videos carefully and ensure that you do not submit a photo that might negatively impact a person's safety or reputation
Poster Presentations: Poster presentation that will be considered only for the ongoing gallery for the 2020 Human Development Conference. A good poster does each of the following:
Utilizes clear and concise text, with a word count of about 300 to 800 words
Uses bullets, numbering, and headlines to make it easy to read
Effectively uses graphics, color, and fonts to maintain a consistent and clean layout
Includes all relevant information expected in a standard presentation:
All posters and visual media must be submitted by January 17, 2020, at 11:59 pm. To submit a piece, please fill out this form. For additional information, please see the website or email hdc@nd.edu questions, or concerns. We look forward to hearing from you soon!
Accommodations
On-campus with a Notre Dame Student
Cost: free 
The Notre Dame Human Development Conference offers to place panel presenters with Notre Dame students who have volunteered to host visitors for the weekend. These hosts will allow visiting presenters to have the convenience of staying on Notre Dame's campus and reduce travel needs. These arrangements will be made at least two to three weeks before the Conference.
Presenters who opt for this option will do so when they register to attend the conference as a panel presenter, or subsequently by contacting the HDC team at hdc@nd.edu. 
Visitors will need to provide their own blankets and pillows and will be put in direct contact with their host(s) before the conference. 
In a Local Hotel
A list of local hotels that previous conference presenters have stayed at (please note travel time to campus from each hotel differs): 
The Fairfield Inn and Suites
1220 East Angela Boulevard
South Bend, IN 46637
(574) 234-5510
Inn at Saint Mary's
53993 US 933
South Bend, Indiana 46637
To make reservations, contact Shelby Nelson at 574.323.2465
www.innatsaintmarys.com
The Morris Inn
1399 Notre Dame Avenue
Notre Dame, Indiana 46556
(574) 631-2000
Toll free (800) 280-7256
www.morrisinn.nd.edu
---
Helpful Information for Travel to South Bend
The majority of the conference will be held at the Hesburgh Center for International Studies at the University of Notre Dame, located in Notre Dame, Indiana. (Note: This is not to be confused with the Hesburgh Library, which is also located on the Notre Dame campus. You can distinguish the two by noting that the library is 13 stories tall, while the Hesburgh Center is not).
Please note that the University of Notre Dame is in the Eastern Time Zone.
Notre Dame, Indiana, is 90 miles east of Chicago. The surrounding communities are South Bend and Mishawaka.
Car Travel
From the north, east, or west (ex. Chicago)
The University is located South of the Indiana Toll Road (Interstate 80/90).
Take exit 77 toward IN-933/US-31/South Bend/Notre Dame from I-80/90 E.
Turn right onto Indiana 933 South/South Dixie Way. Proceed 1.1 miles.
Turn left at the 4th stoplight onto Angela Boulevard. Proceed 0.8 miles.
Turn left at the 1st stoplight onto Notre Dame Avenue.
Turn right at the 1st stop sign onto Holy Cross Drive.
Signs will identify visitor parking.

From the south (ex. Indianapolis)
Take US 31 North. It becomes Indiana 933/US 31/Michigan Street just south of South Bend.
Proceed on Indiana 933/US 31/North to Angela Boulevard, which is the second stop light north of the St. Joseph River.
Turn left at the 1st stoplight onto Notre Dame Avenue.
Turn right at the 1st stop sign onto Holy Cross Drive.
Signs will identify visitor parking.

Air Travel
Flying into the South Bend Regional Airport: Arriving at the South Bend Regional Airport can be a convenient way to travel to Notre Dame. Airlines serving South Bend include Allegiant, Delta, and United Airlines.
Cab fare from the South Bend Regional Airport is approximately $15. There are typically cabs waiting outside the airport. A list of South Bend Regional Airport approved cab services is available on the airport website at http://flysbn.com/transportation/taxi-train-bus/
Flying into Chicago Airports: Flying into Chicago O'Hare or Midway Airport can be a cheaper way to travel to Notre Dame. Bus transportation is available from both Chicago airports directly to the campus of Notre Dame. Train transportation is also available from Chicago to the South Bend Regional Airport via the South Shore Line.
Train Travel
From Chicago O'Hare to Millennium Station
Follow the signs in the airport for trains to the city. In the train area, follow the flashing yellow light to find the train that is loading passengers. Take the Blue Line towards the Forest Park Terminal to Washington station. From that stop, walk one block north on Dearborn Street and 3 blocks east on Randolph Street to arrive at Millennium Station, where you can board the South Shore Line to the South Bend airport.
On the way back to Chicago O'Hare, take the South Shore Line to Chicago's Millennium Station. Walk 3 blocks west along Randolph Street to Dearborn Street. Turn left on Dearborn Street and proceed to the Washington subway station for the Blue Line. Follow overhead signs towards Chicago O'Hare. Ride the train to the O'Hare Station, which is at the end of the line. The train ride to O'Hare takes approximately 40 minutes and runs every 5–10 minutes depending on the time of day.
From Chicago Midway to Millennium Station
Follow the signs in the airport for trains to the city. Board the Orange Line and take it to the Randolph/Wabash station. Walk 1 block east on Randolph Street to arrive at Millennium Station, where you will board the South Shore Line to the South Bend airport.
On the way back to Chicago Midway, take the South Shore Line to Chicago's Millennium Station at Randolph Street. Walk 1 block west along Randolph Street to Wabash Avenue and enter the Randolph/Wabash station for the Orange Line. Follow signs and take the train marked with orange signs to Midway Airport. Ride to the Midway Station, which is at the end of the line. The train ride to Midway takes about 30 minutes and runs every 5–10 minutes depending on the time of day. Follow the signs and take the overhead passage to the airport terminal, about one-quarter mile.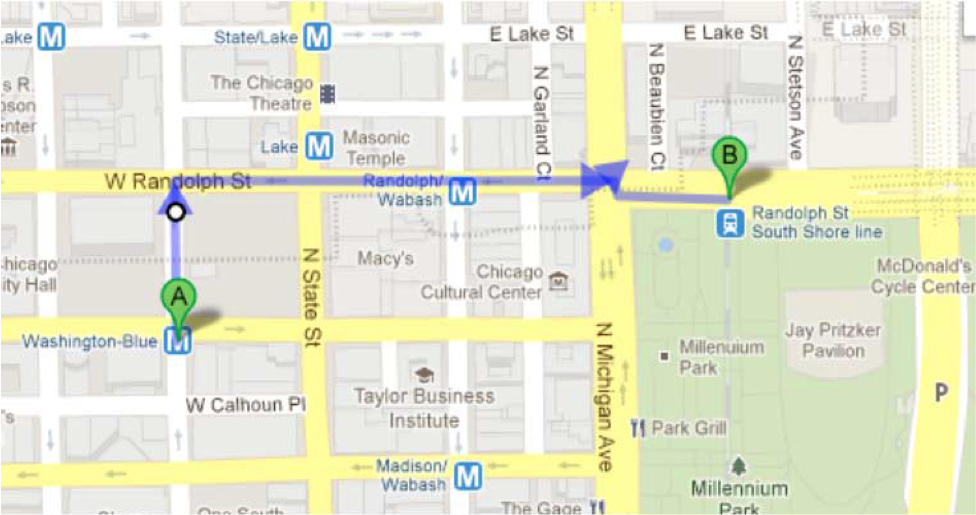 From Chicago's Millennium Station to the South Bend Regional Airport
The South Shore Line commuter train travels from downtown Chicago to the South Bend Regional Airport. One-way fare is $13.25. The train takes about three hours to travel from Millennium Station to South Bend, but keep in mind the one-hour time change between South Bend and Chicago. Additional information is available at www.nictd.com or by calling (800) 356-2079. To arrive at the downtown terminal of the South Shore Line in Chicago (Millennium Station), take the Blue Line train from O'Hare Airport or the Orange Line train from Midway Airport (see above).
From Cities across the Country
Amtrak runs directly to South Bend. After arriving at the station, you would then need to call a taxi or uber to take you to the Notre Dame campus. Please refer to www.amtrak.com for schedules.
Bus Travel
From Chicago Airports: Coach USA provides bus transportation from O'Hare and Midway airports in Chicago and runs directly to the Notre Dame campus. Round trip tickets cost $75, and one-way tickets cost $42. Coach USA buses run approximately every two hours. Please refer to www.coachusa.com/tristateunitedlimo/ for schedules.
From Midwestern Cities: If you are traveling in the Midwest, check for low fares from Megabus, which has stops in Chicago. You would then need to take the train or another bus to South Bend. Schedules and stations are available at www.megabus.com/us/.
From Cities across the Country: Greyhound stops at South Bend Regional Airport. Schedules and stations are available at www.greyhound.com.
Abstract Guidelines
A good abstract that will be considered for the 2019-2020 Human Development Conference does each of the following:
Briefly introduces the reader to the topic by providing relevant background information of the context and actors involved
Clearly expresses the research question that was posed and why it is significant to international or domestic human development
Provides concrete details about the methodology used (including study location, number and profiles of participants, recruitment method, and type of data collection and analysis)
Presents research findings that answer the proposed question
Overall, abstracts should be organized, relevant, innovative, and meaningful.
For further instruction, please refer to the online HDC Abstract Workshop video
Abstracts must be no more than 250 words long. Sample abstracts that have been accepted to previous Human Development Conferences are provided below:
Sample Abstract 1
Sub-saharan Africa currently bears 24% of the global disease burden, yet is home to just 3% of the global health workforce (Anyangwe 2007). Despite this crippling disease burden, nearly 45% of graduating physicians in Uganda plan to emigrate upon graduation (Kizito 2015). Medical brain drain refers to this human resource crisis that plagues the healthcare systems of many developing countries, where newly graduated physicians choose to leave the country after receiving their formal medical education. For over a decade, public health leaders have attempted to meet this critical human resource shortage through an increase in the availability and efficacy of medical education (Akuffo 2014). Through in-depth interviews with over 40 medical students at Makerere University in Kampala, Uganda, my research attempts to uncover the complex push and pull factors that affect the emigration decisions of Ugandan medical students. While past research points to low pay and high overburden on health professionals as the impetus of the brain drain, my project identifies sociocultural factors that influence emigration like social ties, national pride and shame, socioeconomic background, as well as lived experience in the health system. These results provide tangible recommendations for public sector managers and policy makers in Uganda to help curb brain drain in their health system.
Sample Abstract 2
Although the Ministry of Health recommends yearly cervical screening through Pap tests, Nicaragua has one of the highest cervical cancer mortality rates in Latin America due to pervasive barriers that women face in accessing healthcare. One aim of this study was to explore strategies to mitigate these barriers in culturally appropriate and feasible ways, including primary prevention and secondary prevention through Human Papillomavirus (HPV) self-collection. HPV self-collection is an innovative and empirically based strategy shown to increase cervical cancer screening for women in lower resourced settings. Utilizing a collection brush, women can collect their sample in a setting of their choice and send the sample to get tested. We partnered with the Ministry of Health, a local human rights NGO and interprofessional collaboration in Bluefields (the largest city on the Caribbean Coast) to conduct a community-based needs assessment, key informant interviews (n=12), focus groups (n=25) and a systematic environmental scan, all guided by the socio-ecological model. We audio-recorded and transcribed verbatim all data. We analyzed descriptive statistics and through thematic analysis, we analysed qualitative data. According to our findings, the main barriers were: cultural obstacles, machismo being the main issue, misconceptions about prevention, and a lack of systematic and comprehensive sexual health education. If rolled-out under specific circumstances, HPV self-collection could increase access to cervical cancer screening for women in Bluefields and the surrounding rural areas by overcoming these barriers, thus empowering women to take agency over their health. More research is needed to pilot this intervention.
Sample Abstract 3
Dubbed as the worst country to be disabled by the British Broadcasting Corporation, 95% of people in Ghana have no access to rehabilitative services (Tinney 11-12). Without a systemic chronic disease policy, organizations and researchers have paid little attention to study amputees and invest in rehabilitative care despite their unprecedented growth. Although there are clear financial, logistical, and social barriers to receiving care, it is unclear what factors impact an amputee's decision to be treated or whether a prosthesis is desired in the first place. The study aims to research the ability, choice, and desire to pursue prosthetic services from the viewpoint of amputees. Between July and August 2016, data was collected through 24 interviews with healthcare providers, amputees, and prosthesis-users in the Cape Coast and Accra region. Ethnographic research methods were used to analyzed key distribution and health facilities which found that (1) rehabilitative facilities in Ghana for prosthesis are severely under-resourced due to (2) the lack of priority funding in rehabilitative services. (3) The inability to access is compounded by the lack of information on prosthesis centers and their sparse distribution, and (4) in addition to financial barriers, social stigma and isolation may play a larger part in the amputee's decision-making process. This study makes recommendations to healthcare organizations to address the plight of amputees in Ghana. As the number of amputees rise worldwide, a targeted approach in addressing the needs of amputees is invaluable for their reintegration into society and to address weaknesses within current healthcare systems.
Sample Abstract 4
This study evaluated the impact and technical progress of the Sustainable COmprehensive REsponses (SCORE) for vulnerable children and their families' project, as implemented by St. Francis Health Care Services (STFHCS), in the Nyenga and Wakisi Sub Counties during its original 5-year tenure. This study was initiated on June 6th, 2016 and was fully completed on July 22nd, 2016 with the submission of the final report. The motivation for this study was the need to identify the best practices and capacity gaps of the SCORE project in order to inform the project implementation of STFHCS and the SCORE project implementation for the 2 year extension. The data collection methods used in this study included home visits, vulnerability assessment tool review, project report review, focus group discussions, and key informant interviews. Generally, the SCORE project has had a positive impact in reducing the vulnerability of beneficiaries in Nyenga and Wakisi Sub Counties. With the data collection methods, it was found that the economic strengthening (SCORE objective 1) activities were the most appreciated and praised by the beneficiaries. However, it was also the area of least reduced vulnerability. The area that saw the greatest reduction in beneficiary vulnerability was food security (SCORE objective 2). This success was attributed to the nutrition dialogues and urban horticulture trainings. The activities that were ineffective and/or in need of correction included the apprenticeships, bank linkages, farmer field schools, child friendly schools, and community skills trainings.
It should be noted that development exists both domestically and internationally. Human development prioritizes the perspectives of those living in areas where development occurs as opposed to the opinions of outside groups looking in. The Abstracts Committee recognizes projects employing bottom-up perspectives on development as opposed to top-down and panels at the Conference will reflect that.
Panel Presenters
Presenters are expected to attend the entirety of the conference, from Friday afternoon to Saturday evening. Due to the number of presenters involved in the conference, we are unable to meet requests for specific presentation times. Please plan your travel accordingly.
Panel Presenters will be placed with 1-3 other students whose research is related. A panel will last for 1 hour and 30 minutes and consist of student presentations, feedback from a faculty moderator, and discussion & questions with the audience. Please be aware that going over time will infringe may infringe upon the time allotments of other presenters.
Length: 15 minutes
Format: Presenters typically utilize a PowerPoint, Prezi, etc. to present their project. We encourage creativity with graphs, charts, videos, etc.
A laptop, projector, screen, and podium will be available in each of the session rooms. You will not be able to use your own laptop for your presentation.
What to include in your presentation:
Brief introduction of research and relevance
Methodology
Discussion of results and conclusion (this should be the bulk of the presentation)
Relate your research to the conference theme.
Your final presentation (be it PowerPoint, Prezi, paper, etc.) will be due by Monday, February 10, so that panel moderators will have adequate time to review and prepare their remarks and feedback.  Following the conference, your presentation may be placed on our website to serve as a guideline for next year's presenters.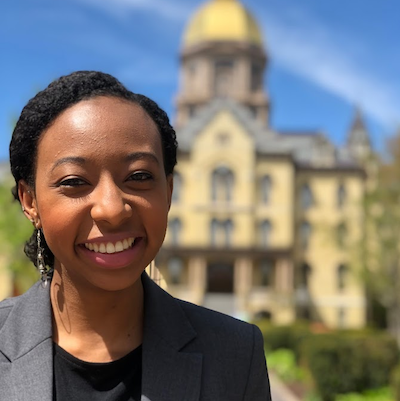 Irla Atanda - Conference Cochair
Irla Atanda is a senior American Studies major with minors in International Development Studies and Business Economics from Jacksonville, Florida. Her diverse personal background (mother is Nicaraguan, and father is Nigerian) has fostered her interest in global development. Throughout her undergraduate career at Notre Dame, she has had the opportunity of not only being culturally immersed in different countries, but understanding the complexity of global issues such as climate change, political instability, and migration and how sustainable development strives to address these crisis. Irla spent this past summer in Colombia interviewing Venezuelan immigrant families who had been displaced as a result of the humanitarian crisis present in Venezuela. Through these interviews, she was able to gain a deeper awareness of her role as a researcher trying to understand how migration affects the family structure, migrants' barriers in accessing education for their children, and the hopes they have for their family as they integrate into a new culture. She hopes to contribute her organizational skills and creativity towards the Human Development Conference and the knowledge she had gained in development throughout her undergraduate career.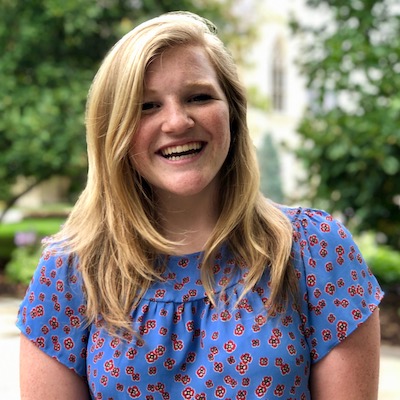 Kyersten Siebenaler - Conference Cochair
Kyersten Siebenaler is a senior from Kalispell, Montana majoring in International Economics with Spanish and has minors in International Development Studies and Energy Studies. Throughout her undergraduate career, she has focused on understanding the intersections of environmental issues, community organizations and development work, primarily in Central and South America. Kyersten worked and studied in Guatemala, Ecuador and Chile before ultimately conducting research on how personal perspectives towards social change shape the strategies of local environmental activist organizations in southern Peru. At Notre Dame, Kyersten is involved with the Center for Social Concerns and its International Summer Service Learning Program, and engages with the local South Bend immigrant population by conducting research through the Institute for Latino Studies on transnationalism and volunteering in local community centers and working in citizenship classes. Her International Economics senior research project will explore the economic effects of deportation in U.S.-Mexico border communities. As the co-chair for this year's Human Development Conference, Kyersten is excited to explore how dynamic issues such as climate change and migration necessitate shifts in development strategies and problem solving.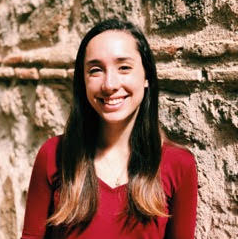 Julia Cogan - Photo Committee

Julia Cogan is a senior from St. Louis studying Sociology and Spanish with a minor in TESOL (Teaching English to Speakers of Other Languages) program. Her variety of experiences traveling and serving abroad include working with Help International to develop an English Language learning program in Trujillo, Peru, participating in the Center for Social Concerns' International Summer Service Learning Program (ISSLP) at their Brazil site, managing and teaching a Citizenship Literacy Program for immigrants and refugees at the International Institute of St. Louis, and interviewing and publishing articles about the challenges and success stories of immigrants at the St. Louis Mosaic Project (World Trade Center). On campus, Julia is the president of the Community Alliance to Serve Hispanics, a member of the GlobeMed club, and a Senior Intern for the Alliance for Catholic Education (ACE). Julia's unique experiences have furthered her interest in working with bilingual and immigrant communities across the globe. She hopes to lend her talents in a unique way to visibly represent the HDC in an effective and pensive light for all those participating or visiting the conference.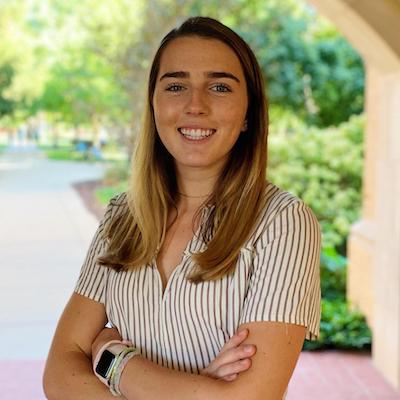 Ciara Donovan - Graphic Designer
 
Ciara Donovan is a sophomore from Boulder, Colorado studying Political Science with a supplementary major in Global Affairs (concentrating in Global Policy) and minoring in the Hesburgh Program in Public Service. She is interested in the intersection of human development and education policy, specifically in developing countries. At Notre Dame, Ciara is involved with a non-profit organization called Matriculate that focuses on advising high-achieving, low-income high school students through the college admissions process. Additionally, she volunteers at the South Bend Center for the Homeless. She is also involved in Notre Dame's Climbing Club and Ski Clubs, and is also passionate about Graphic Design and Studio Art and how those things can be used for advocacy work. This year, Ciara will be serving as the Graphic Designer for the Human Development Conference, and hopes to unite her passion for development work with her love for art and design.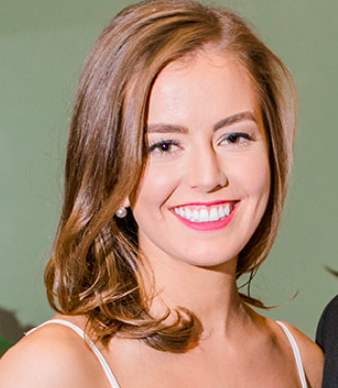 Maggie Doyle - Logistics
 
Maggie Doyle is a senior Science Preprofessional and Anthropology double major from Lynchburg, Virginia. Throughout her undergraduate career, she has chosen coursework and participated in experiential learning opportunities to reflect her growing interest in global health. After a formative experience in Sanya Juu, Tanzania with the International Summer Service Learning Program (ISSLP), she returned to Tanzania the following summer to conduct research with a grant from Kellogg. The research from this summer will serve as ethnographic data for her thesis, which looks at the relationship between foreign and local doctors in clinics and hospitals as well as Tanzanians' perception of this relationship. She hopes to use her understanding of medical anthropology and global health to promote a more holistic view of medicine around the world. Maggie is excited to be able to contribute her organizational skills and passion for sustainable development to the Logistics Committee for the HDC this year.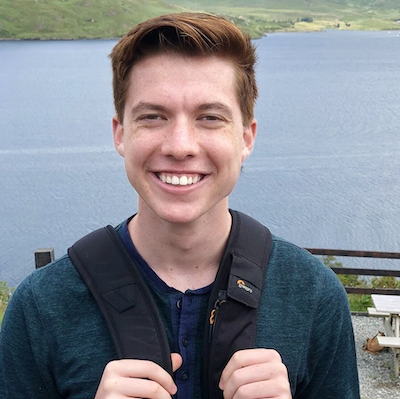 Joe Drey - Photo Committee
 
Joe Drey is a senior from Des Moines, Iowa studying Political Science, and has minors in International Development Studies and Public Policy. From studying the differences in agricultural sectors among post Soviet countries to better understanding motivators of food choice in Africa and the Pacific, Joe's research at Notre Dame focuses on all things food-related. At Notre Dame, Joe is also involved in the Marching Band, Ballroom Dance Club, and Residence Life. He is currently working on his capstone project aimed at informing policy and providing a better understanding of food cultures in Samoa. Joe is a big believer in the power of storytelling and looks forward to working on the photo committee for this year's HDC.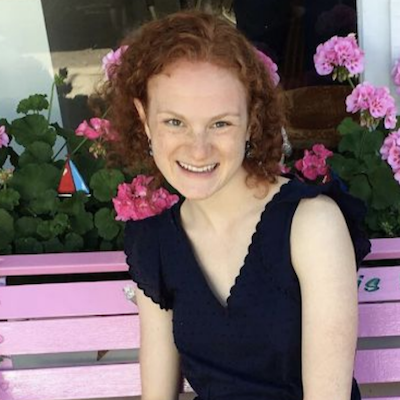 Annie Foley - Logistics
 
Annie Foley is a sophomore Anthropology and Global Affairs major with a concentration in International Development. She is a member of the Kellogg International Scholars program, where she works with Dr. Tracy Kijewski Correa on an ongoing project analyzing post-disaster reconstruction efforts in Haiti. Annie is particularly interested in global public health, and has been involved in various related activities both on and off campus. Most recently, she travelled to Pune, India this past summer with a grant from the Center for Undergraduate Scholarly Engagement (CUSE) to study differences in barriers to childhood immunization among urban and rural populations. She hopes to continue her research by integrating a biosocial approach to health through her studies in medical anthropology. In her free time, Annie loves to be outdoors and to show friends around her native Chicago. Annie serves as a Logistics co-chair for the 2020 Human Development Conference.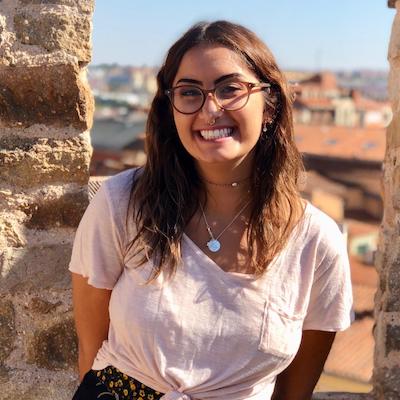 Sarah Konkey - Abstracts
 
Sarah Konkey is a senior from South Bend, Indiana, studying Anthropology and Latino Studies. After spending last summer in Los Angeles working with a LatinX non-profit as a part of the Institute for Latino Studies' Cross Cultural Learning Program, she has become extremely interested in promoting cultural centers as spaces for fostering community, particularly in immigrant populations. With the collaboration of the Anthropology and Latino Studies departments, Sarah is currently performing research that examines how spatial patterns among Chicano street murals influence navigation and socialization of LatinX neighborhoods. Because of these interests, she is excited to engage with this year's theme of "Development on the Move" in her second year on the abstracts team. In a context of rapid change, migration, and globalization, she believes that the theme of movement encourages flexibility and adaptation in approaches to development and sustainability. Sarah serves as this year's Abstracts Co-chair.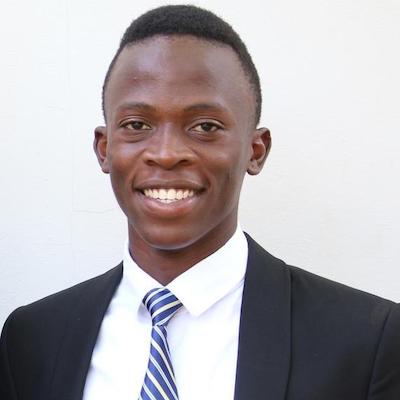 Trevor Lwere - Abstracts
 
Trevor is a sophomore from Kampala, Uganda. He is an Economics major with a supplementary major in Global Affairs (African Studies) and a minor in Philosophy, Politics & Economics. Trevor is also a graduate of the African Leadership Academy (ALA) in Johannesburg, South Africa. As a member of the Kellogg International Scholars Program, Trevor works with Professor Jaimie Bleck on research about Youth & Politics in the Sahel region of Africa. He has also worked as a research assistant with Professor César Padilla in the Economics department. He hasconductedresearch in South Africa where he studied the evolving relationship between youth and political parties with a focus on the strategies employed by the leading parties to mobilize and organize young people in the run-up to South Africa's 2019 general election. Trevor is a Hesburgh-Yusko scholar,a member of the Glynn family Honors program, and isan active member of the African Students' Association (ASA). Trevor also has volunteered with the Jubilee Initiative for Financial Inclusion (JIFFI), a student-run organization that works to eliminate predatory loaning by providing affordable credit to local community members. As AbstractsCommittee Co-chair, Trevor hopes to contribute to the creation of intellectually rigorous, meaningfully engaging and richly diverse content for the conference that will challenge conference participants to develop new conceptions of human development that build on past progress and launch the stage for a new, innovative and imaginative future in pursuit of dignity for all.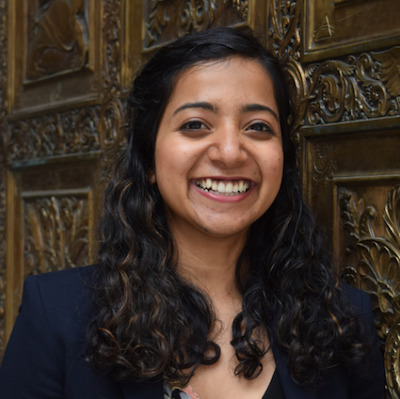 Vaishali Nayak - Student Advisor
 
Vaishali Nayak is a senior from New Orleans, Louisiana studying Neuroscience and Behavior with a minor in International Development Studies. An immigrant herself, she does not shy away from engaging those interested in conversations about race, immigration and social justice, especially in the context of medicine. Along with serving as a secretary on the Diversity Council, she is involved with the Posse program and the Fighting Irish Scholars Program, both of which are involved with helping students of all backgrounds have the full Notre Dame experience. Her love for the sciences has led to her involvement as co-editor-in-chief  of Scientia, Notre Dame's undergraduate research journal. Her experiences in the Indian healthcare system, volunteering at an ER in New Orleans and engaging the local South Bend community as an EMT trainee, have all made her a strong proponent of equity in healthcare. Having co-led the conference last year, Vaishali is excited to have the opportunity to be involved again as the conference continues to grow and examines the meaning of human development through a new lens.
María Luisa Paul Rangel - Marketing
María Luisa is a junior majoring in Political Science and Economics with a minor in Journalism, Ethics, and Democracy. Coming from Venezuela, she has been exposed to several of the problems afflicting underdeveloped nations, including poverty and immigration. This experience served to propel her interests international development, democratization, and foreign policy, and inspired her to understand the mechanisms of Venezuela's democratic erosion. As such, she is part of the Kellogg Institute's International Scholars Program, where she assists Professor Michael Coppedge in his research project consisting of international process tracing Venezuela's efforts to export the Bolivarian model throughout Latin America. On campus, she is a news writer for The Observer and is the Social Media Strategist for its Sports Department. For this year's HDC, María Luisa is excited to contribute to the debate surrounding developmental issues and to learn about solutions that could be implemented in Venezuela.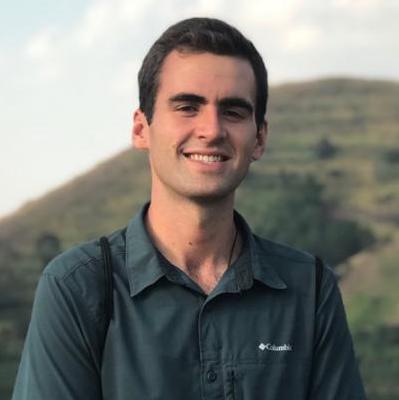 Thomas Quigley - Liaisons
 
Thomas Quigley is a senior from Houston, Texas, studying Biological Sciences with a minor in International Development Studies. He is a proud resident of Sorin College. Thomas has spent the past two summers primarily in East Africa learning about accompaniment. In 2018, through the International Summer Service Learning Program (ISSLP), he traveled to Jinja, Uganda, where he learned about barriers to quality and inclusive education from teachers, administrators, and students at a local primary school. This past summer, he lived in Nairobi, Kenya at Dandora Holy Cross Catholic Parish where he studied the development of social capital among women in Dandora's dense urban environment. On campus, he is a student assistant to the ISSLP (with Kyersten!), a TA in the Economics Department, a friend to most squirrels on God Quad, and a member of the Lieberman Lab, where he has worked on projects to detect falsified medications and to map environmental lead levels around Dandora. This year, Thomas is excited to continue widening his research interests by engaging with presenters, panelists, and speakers at the Human Development Conference.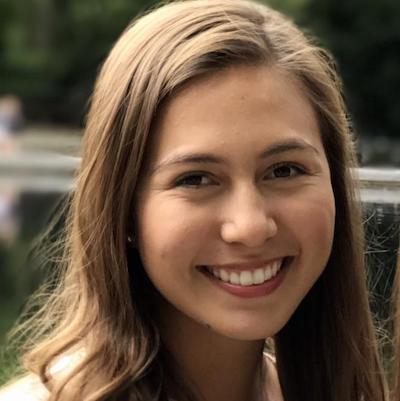 Tatiana Silva - Marketing

Tatiana Silva is a junior from Fort Lauderdale, Florida studying Science-Business with a minor in International Development Studies. She first became interested in global health and development work through her experiences in Honduras, where her mother's family is from. This past summer, she traveled to La Merced, Peru to work with the Foundation for the International Medical Relief of Children (FIMRC) on health education campaigns, while also conducting research on prenatal and postnatal care in a predominantly rural community. On campus, she serves as an officer in both the Balfour-Hesburgh Scholars Program and the American Medical Women's Association of Notre Dame. She also works in the Family Studies Lab and volunteers at St. Joseph's Family Medicine Center in South Bend. As a member of the marketing committee last year, Tatiana hopes that her previous experience in HDC will facilitate continued support by students for the conference to spark meaningful conversations surrounding development-related issues.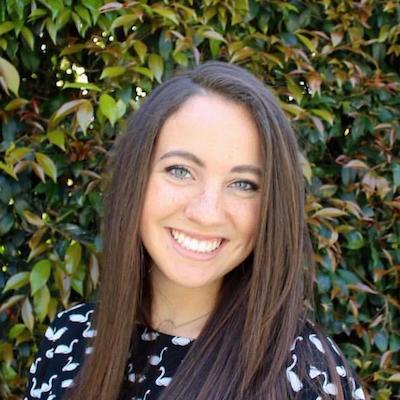 Georgia Twersky - Liaisons
 
Georgia Twersky is a senior International Economics and Spanish major with a minor in Peace Studies. She is hoping to learn about different perspectives on development initiatives and learn about concepts that could shed light into her own senior research project about immigration and labor at the border. Georgia has a plethora of national and international experiences that piqued her interest in development. During her semester abroad in Santiago, she volunteered at an underfunded preschool located in the Lo Espejo metropolitan region, in Berlin, she mentored and taught English to Syrian refugee students, and this past summer she worked at Catholic Charities Atlanta and aided with refugee resettlement. She loves trying new foods and visiting new places, and she is so grateful to be a part of this HDC team. 
The Rev. Ernest J. Bartell, CSC, Prize for Undergraduate Research on Poverty and Development is conferred annually at the University of Notre Dame's Human Development Conference. Two $1,000 prizes recognize outstanding undergraduate student research on poverty and development. Each year one prize will be given to a student at the University of Notre Dame and one to a student from another university.

Undergraduate students invited to present at the 2020 Human Development Conference are eligible to apply for this award. Information regarding how to apply is included in the conference invitation. Students who wish to be considered must apply by Monday, January 13, 2020. Additional information and/or an interview may be required. Finalists will be notified by January 31.

Student research should address a specific aspect of poverty and development, whether in the United States or abroad. Research may be submitted from any field of study, including the social sciences, natural sciences, and humanities. Students are encouraged to conduct original research and to consider programs and policies that could help reduce poverty.  A faculty committee will determine the award recipients, and prizes will be conferred during the Human Development Conference, February 21-22, 2020.
Deadline Extended: Friday, November 15
Call for Papers
The Ford Program in Human Development Studies and Solidarity and the Kellogg Institute for International Studies, part of the Keough School of Global Affairs at the University of Notre Dame, announce the 12th annual Human Development Conference.
For twelve years, the Human Development Conference ​has provided a forum ​for undergraduate students from a wide range of backgrounds and disciplines who are passionate about development to engage in dialogue about development research. ​
The 2020 Human Development Conference, themed Development on the Move: Global Strategies Informed by Local Contexts,  will encourage participants to consider how transnational challenges necessitate an increasingly interconnected response from global and local actors alike. This conference will emphasize shifts in both personal and collective action, focus on developing expertise in global issues, and spark conversations that lead to change. Participants are encouraged to highlight the need for increased cooperation in light of issues that transcend borders, cultures, and generations.
Agriculture
Architecture
Anthropology
Business
Economics
Education
Engineering
Environment

Foreign Aid
Gender
Governance
Global Health
Human Dignity
Human Rights
Infrastructure 
Migration

Peace/Conflict
Poverty
Public Policy
Religion
Sociology
Sustainability
Technology
Urbanization
Undergraduate students interested in presenting should submit an abstract of their research project and complete this questionnaire. The final submission deadline is Tuesday, November 5, 2019, at 11:59 PM. Extended to Friday, November 15. Invitations for participation will be extended in early December. Students who accept invitations to present at the conference will be responsible for securing funding for travel and other related expenses. 
We hope that you will join us in participating in this important conversation!
Past Conferences
2019
Engaging with Empathy: A Preferential Option for the Poor in Development
February 22-23, 2019
In order to ensure that past historic injustices are not repeated and to promote the human dignity of all individuals, it is necessary to engage with empathy and to view research, problems, and policies from the perspective of those most affected by development challenges.
2018
Decades of Development: Contextualizing the Past, Envisioning the Future
February 23-24, 2018
Human-centered approaches to development requires trust, compassion, and awareness in order to place the individual at the center of development.
2017
Development with Dignity: A Human-Centered Approach to Progress
February 24–25, 2017
In order to implement the Sustainable Development Goals, the global community needs to shift from theory to practice – from policy to individuals – refocusing its efforts by placing humans at the center of the sustainable development agenda. Creating solutions to critical issues that afflict the world's populations today requires not only a shift in scale but the recognition and continual affirmation that the dignity of peoples on all sides of the path to progress must be the central focus of development.
2016
Development with Dignity:  A Human-Centered Approach to Progress
February 24–25, 2017
2015
Envision, Enact, Evaluate: Sustaining Momentum in Development
February 27-28, 2015
2014
Transforming Development: New Actors, Innovative Technologies & Emerging Trends
February 28 – March 1, 2014
The theme of the sixth annual Human Development Conference, "Transforming Development: New Actors, Innovative Technologies & Emerging Trends," was inspired by the idea that development is an evolving process. A widening set of stakeholders and rapidly advancing technologies raise new possibilities for the field. The conference was a chance to reflect on both successes and failures in development, while analyzing opportunities created by these new trends.
2013
In the Field: Cultivating Collaboration and Innovation
February 8-9, 2013
The fifth annual Human Development Conference, "In the Field: Cultivating Collaboration and Innovation," brought together more than 200 students, faculty members, and development experts from around the world, including keynote address speaker, Sara Sievers, the founding executive director of the Center for Globalization and Development at Columbia University's Earth Institute.  Over 70 students presented their own research, representing fieldwork from more than 30 countries. Topics addressed ranged from evaluating the perceptions of trust among Peruvian sexually abused victims to combating cancer in Samoa and implementing organic agricultural certification in India.
2012
Faces Behind the Figures: Visions of Prosperity, Progress, and Human Potential
February 10-11, 2012
The fourth annual HDC, "Faces Behind the Figures: Visions of Prosperity, Progress and Human Potential," took place during February 2012, culminating in a keynote address given by Not For Sale's co-founder and executive director Mark Wexler. The conference featured 250 students, faculty and development experts from across the United States and beyond. Eighty-two students presented research on development-related topics conducted in over 35 different countries. Panels addressed topics ranging from food security and agricultural development to post-conflict transformation and the effectiveness of foreign aid. 
2011
Unleashing Human Potential: Global Citizens in Pursuit of the Common Good
February 11-12, 2011
The third annual Human Development Conference, "Unleashing Human Potential: Global Citizens in Pursuit of the Common Good," brought together 73 undergraduate and graduate student-presenters with research experiences in over 30 countries. The Ford Program also welcomed a group of two students and three faculty members from Uganda Martyrs University, the program's partner university in on-site research and development projects. The two-day conference concluded with a dinner banquet and keynote address given by microfinance specialist David Roodman from the Center for Global Development.
2010
People, Power, and Pragmatism: The Future of Development in Our Changing World
February 26-27, 2010
The second annual Human Development Conference, "People, Power, and Pragmatism: The Future of Development in Our Changing World," was held in February of 2010. More than doubling in size from the previous year, the conference grew to 80 students with research experiences in 38 different countries. Thirty-eight colleges and universities from across the globe were represented. Ray Chambers, the United Nations Secretary-General's Special Envoy for Malaria, spoke on his commitment to the Millennium Promise and Malaria No More. The keynote address was delivered by Joseph Sebarenzi, the former speaker of the Rwandan Parliament, who spoke passionately about his experience as a genocide survivor and his efforts to create reconciliation, peace and development in Rwanda and the world.
2008
Solidarity in Pursuit of Authentic Human Development
Saturday, February 23, 2008
In 2008, together with the Center for Social Concerns, the Ford Program sponsored a student research symposium entitled "Solidarity in Pursuit of Authentic Human Development." Twenty-eight students presented at the event, including students from Uganda Martyrs University. Raymond Offenheiser, president of Oxfam America, delivered the keynote address.
In November of 2008, the symposium grew into a full conference sponsored by the Ford program and cosponsored by the Center for Social Concerns and the School for International Training. "Innovation in the Service of Human Dignity" featured graduate and undergraduate student presenters from 29 universities and representing 28 countries of research. Moderators from around the country also attended the conference to facilitate panel discussions. Peter McPherson, the former head of USAID, delivered the keynote address.