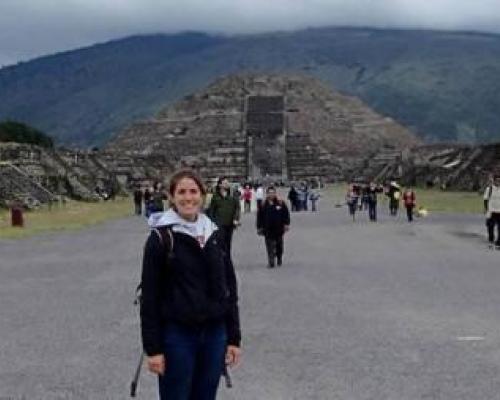 Undergraduate Opportunities
Latin American Studies Program
The Latin American Studies Minor promotes opportunities for students  to deepen their understanding of the region through a variety of courses, campus activities, internships, and firsthand overseas learning experiences. 
PLEASE NOTE: This minor is not currently being offered.
Program Description
Through the Kellogg Institute, the program offers a calendar of cultural events, summer research and internship grants, current affairs panels and regular talks on Latin America by Notre Dame faculty and visiting lecturers. In addition, the Institute brings several Visiting Fellows each semester who are from Latin America or who specialize in the region; these fellows visit classes and meet with students.
The core of the program is a minor in Latin American Studies. The minor aims to give students well-rounded training that complements their major area of study and to make this training easily recognized on a graduating student's transcript. The minor integrates diverse university coursework related to Latin America. Latin American Studies are of increasing importance in the  [LASP] United States, where Hispanics are rapidly becoming the largest minority group and domestic politics, economics, and culture are continually interwoven with those of Latin America. The concentration seeks to provide the critical international perspective increasingly demanded of informed citizens.
The Latin American Studies Program is administered by the Kellogg Institute for International Studies.