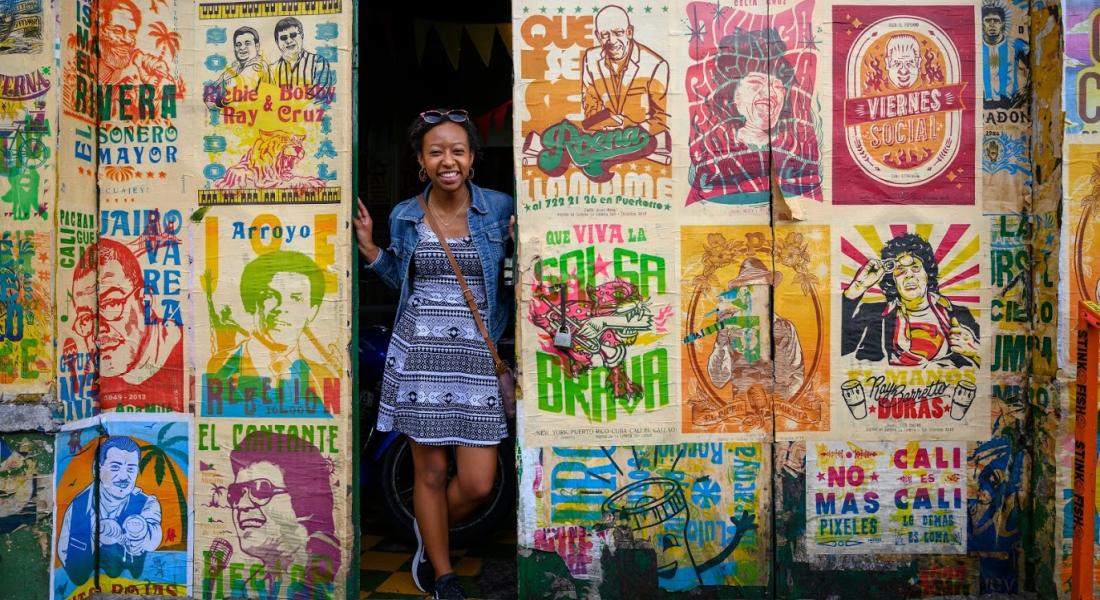 On Monday, July 15…
I would be lying if I do not admit that I was so nervous and scared to conduct research. I feel like everything I learned and practiced in Professor Erin McDonnell's class jumped out of my brain. I am generally a pretty confident person and willing to do anything, but now that I am actually conducting the research I had been preparing to conduct for months, I feel lost. Surprisingly, this feeling manifested itself in different ways throughout the week.
Immediately when I arrived, I reached out to Padre Alfredo, from the Archdiocese, with whom I had been in contact with for a couple of months and immediately he sent me about ten different people to contact (and some of these people reached out to me on their own, while others left me on read - the struggle). These messages brought me a mix of comfort and anxiety, but I was ready to hit the ground running. It turns out that most of the Venezuelan parents I was meeting through the Archdiocese were transitory migrants and not Venezuelan migrants who intended to integrate into Colombian society.
I decided to keep going to the organization for the rest of the week, mainly because I was not sure if I needed to pivot and change my research topic from interviewing Venezuelan parents on their familial integration in Colombian society and their children's access to education (there seem to be limited barriers to accessing education, but more barriers with psycho-social integration) to something related to transitory migration.
I emailed Professor McDonnell at the end of the first week with my predicament and she offered some great advice: talk to your organization to see how I could contact the subset of migrants already living/ intending to stay in Cali and see how this goes during week two. If by the end of week two, I did not have access to my target population, brainstorm things I would like to investigate regarding transitory migration (given the population I seemed to already have access to). I took the weekend to truly gauge where I was and where I wanted to be next week with her advice in mind.
Outside of research, I have greatly enjoyed being back in Latin America. Everything feels more alive and the chaos on the streets has become something I appreciate: even though every time I get in a car, I feel like I see my life flash before my eyes. The food here is so good and I am definitely over-caffeinated, but I need to take advantage of the delicious Colombian coffee! Cali is also the salsa capital of the world, so I often get asked if I dance. My heart says "yes I do!" but my two left feet say otherwise.
Irla Atanda is minoring in International Development Studies and is a co-chair of the 2020 Human Development Conference.