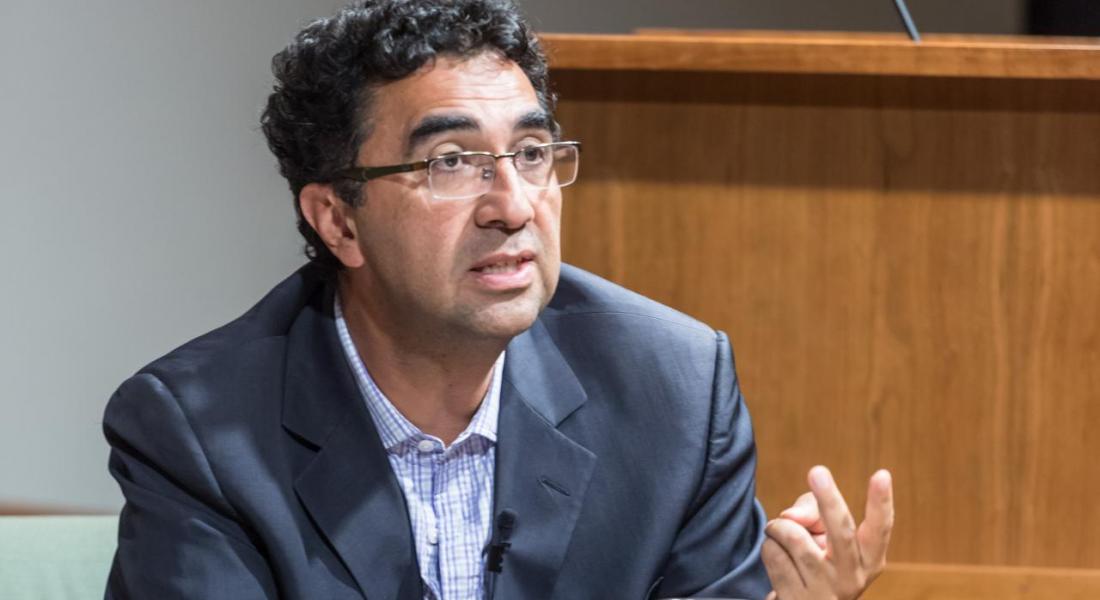 A faculty fellow is continuing to push the Mexican government to adopt a transitional justice process. 
Guillermo Trejo, an associate professor of political science, helped draft a major proposal for a truth commission that was presented to the federal government at a press conference in Mexico City on January 22. If implemented, the truth commission would investigate alleged human rights atrocities committed by the government or organized criminal groups during Mexico's war on drugs between 2006 and 2018. It would also study gross human rights violations allegedly committed by government security forces during a period of political repression that stretched from 1965 to 2006. 
"It seems to me that Mexican society is fed up after 150,000 murders in the past 12 years, more than 40,000 missing, more than 2,000 clandestine mass graves, and more than 300,000 people being displaced," Trejo said. "Victims and their families are firmly demanding truth and justice.
The proposal is based on the successful experiences of countries including Guatemala, Colombia, and Peru. It aims to shed light on the connection between political and criminal violence and disrupt networks of collusion and corruption between security officials and drug cartels. 
As part of the Plataforma contra la Impunidad y la Corrupción, a network of human rights NGOs and academics, Trejo worked on the proposal for several months with a group of human rights defenders. Among them were Mexican human rights lawyer Fabián Sanchez Matus (LLM 2015) and Paula Cuellar (LLM 2010), both graduates of the University of Notre Dame's International Human Rights Law program. 
Former Kellogg Visiting Fellow Mari Claire Acosta was among the presenters at the press conference, which featured human rights NGOs, academics, activists, and victims' families. 
A day earlier, Trejo argued in "Justica transicional, hoy más que nunca,"an op-ed in Animal Político, that a transitional justice process centered on truth and justice is particularly pressing now that the administration of Andrés Manuel López Obrador is in place. The new Mexican president, Trejo said, has adopted unexpected measures that include the creation of a militarized National Guard and has continued to speak about a broad amnesty program that would benefit former government officials who engaged in alleged corruption. 
Read the Plataforma's proposal, "Romper el Silencio: Hacia un Proceso de Verdad y Memoria en México," here.  
Trejo said input from a 2016 conference on transitional justice, hosted by the Kellogg Institute and the Centro de Investigación y Docencia Económicas (CIDE) in Mexico City, and a 2018 conference on the challenges of transitional justice in Mexico sponsored by Notre Dame International, helped inform the proposal. So did the work of Faculty Fellow Emeritus Doug Cassel, professor of law and an international human rights law specialist, and a September 2018 article on transitional justice and criminal violence Trejo co-authored with former Kellogg PhD Fellow Juan Albarracín (political science) and dissertation year fellow Lucía Tiscornia (political science). 
"In no small way, Kellogg and Notre Dame have been part of this process," Trejo said.