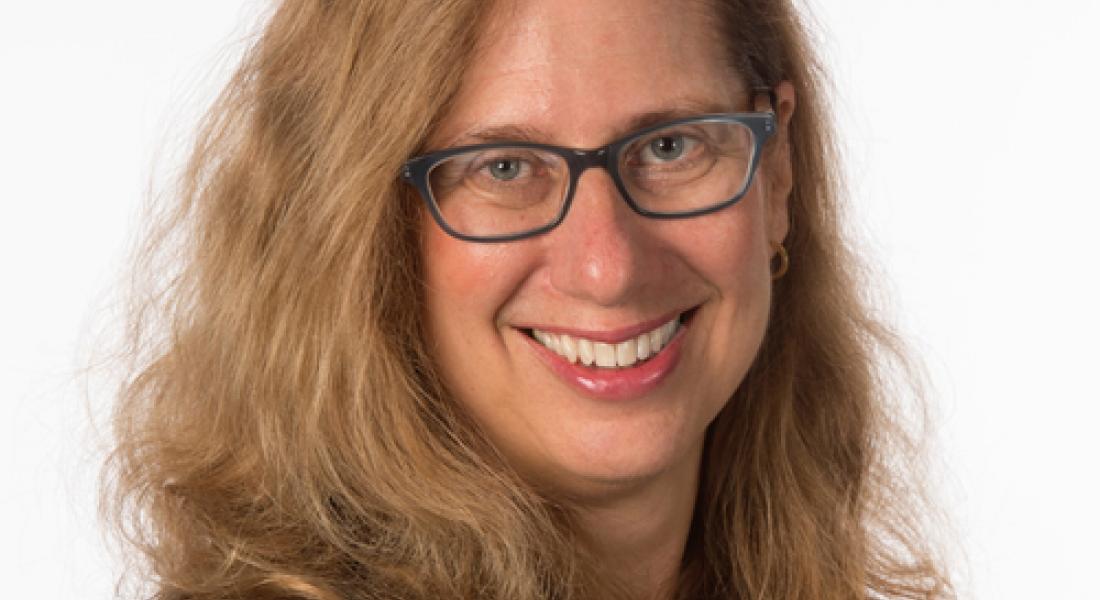 Mary Ellen Konieczny, associate professor of sociology and a faculty fellow at the Kellogg Institute, is being remembered as a mentor who cared deeply about her students and about making the world a better place through her research of religion and conflict.
She passed away February 24 following a sudden relapse with cancer, leaving behind her husband, two sons, and an academic community that knew her as a warm presence who seamlessly blended her passion for Catholic values and academic research. She was 58.
"In her passing, we've lost a vital bridge between the study of development and democracy in the United States and in the rest of the world," Kellogg Institute Director Paolo Carozza said. "But we will miss even more her human presence, with all of its intellectual and creative energy, and kindhearted dedication to others and to our common goals."
Konieczny, a native of Buffalo, NY, studied earth science and philosophy as an undergrad at Notre Dame and had worked for the Archdiocese of Chicago. She earned a master of divinity from Weston Jesuit School of Theology and a PhD in sociology from the University of Chicago. 
Much of her work focused on religion and society in the US, including an exploration in her book The Spirit's Tether: Family, Work, and Religion among American Catholics of how religion and family life shape Catholic Americans' moral and political polarization. She also wrote an organizational culture case study of the US Air Force Academy that explored polarization in US religion.
"She loved finding connections others didn't see, and building bridges others didn't think possible," said Steve Reifenberg, senior strategic advisor for the Kellogg Institute and co-director of the Integration Lab (i-Lab) in the Keough School of Global Affairs.
"She was a master bridgebuilder who was determined to connect people across multiple networks," shared Faculty Fellow Ann Mische (sociology and peace studies). "All of her research focuses on how people communicate across cultural and political divides – this was a burning intellectual question for her as well as a normative passion, indeed mission, or sense of how to do good in the world.  Her goal was always to lift people up across these divides, to call us to live up to our better, more generous selves."
In recent years, Konieczny had begun studying a series of visions of the Virgin Mary in Rwanda that many claimed had predicted the country's 1994 genocide – a project that ultimately brought her to Kellogg.
She believed that the apparitions, reported at Our Lady of Kibeho Sanctuary in the 1980s, reflected class and racial divisions that later would be exploited in the genocide. But she also believed that devotion to Our Lady of Kibeho could play a role in healing the country post-genocide and show how religion could be a vehicle for social change.
She wrote of her 2016 nomination for appointment as a Kellogg Institute faculty fellow that she appreciated Kellogg's interdisciplinary approach and shared the values embodied in Catholic social thought that ground the Institute's mission.
"I have always felt at home at Kellogg," she said.
Kellogg Faculty Fellow Erin Metz McDonnell, assistant professor of sociology, said she was struck by Konieczny's dedication to personal and professional growth, both for herself and for the university.
"She was constantly working on being and becoming a better version of herself, of helping her students grow, of working to help the university and the Catholic Church be the best version of what it could be," she said. "She was tirelessly and unflappably certain that more and better was possible, and willing to work to be an agent of that change in the world."
To read a reflection given by Ann Mische at Mary Ellen's wake, click here.