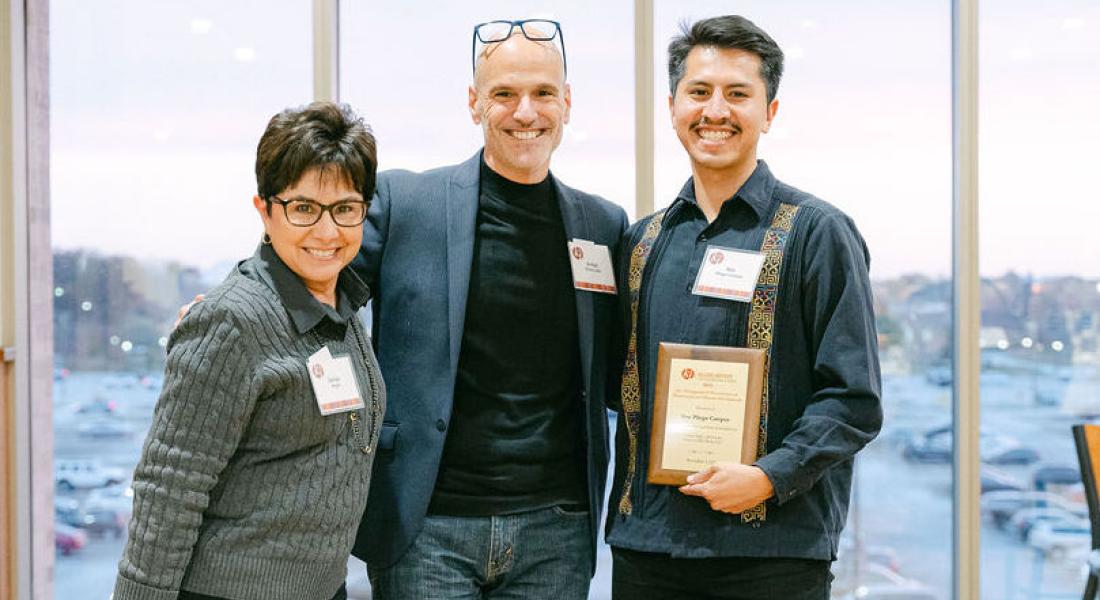 Former Kellogg Doctoral Student Affiliate Noe Pliego Campos (PhD history '23) has received the 2023 Kellogg Institute Award for Distinguished Dissertation on Democracy and Human Development for his dissertation "Crises, Rights, and Futurity: Youth in 1980s Mexico City." The award was presented at a ceremony Nov. 2 during a dinner that included Kellogg Advisory Board members among the attendees.
The Kellogg Institute annually gives the Award for Distinguished Dissertation on Democracy and Human Development to a former doctoral student affiliate for excellence in research consistent with the mission and research themes of the Institute. It includes a plaque and a $1,000 monetary prize.
Pliego Campos' dissertation examines competing notions of democracy and forms of resistance that emerged within divergent youth movements in their various responses to the socio-economic and political crises that came to characterize the "lost" decade of the 1980s in Mexico. He particularly examines four groups that were differently affected in Mexico City: youth affiliated with the National Autonomous University of Mexico (UNAM), yuppies (young professionals), chavos banda (a Mexico City subculture composed of marginalized poor), and queer youth. The cultural expressions of these youth and their political movements opened opportunities for both leftist and conversative oppositions that ended the historical longevity of the Institutional Revolutionary Party (PRI) in Mexico at the start of the 21st century.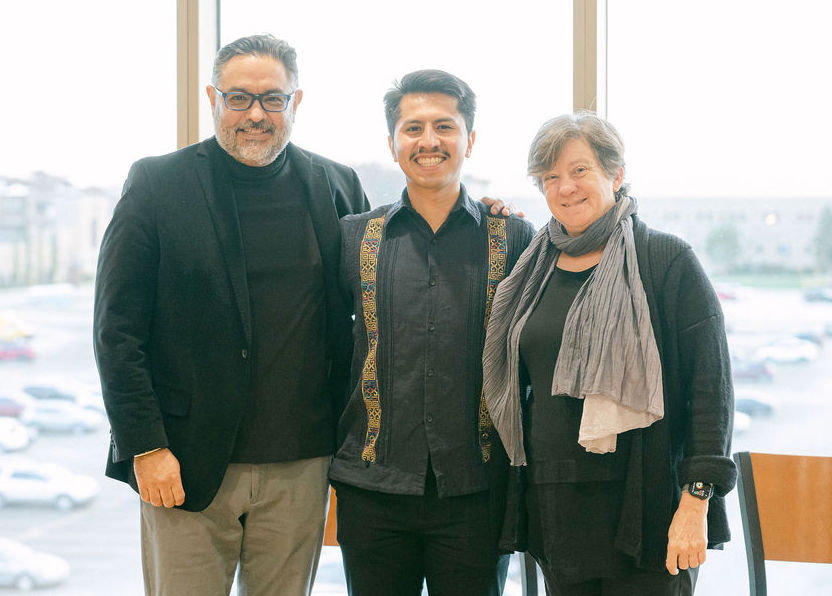 Noting that much of his research was done during the COVID pandemic, Kellogg Faculty Fellow Karen Graubart said in her nomination letter that "despite the difficulties of the past few years, Pliego Campos has extraordinary insights and has written an exceptional and methodologically innovative dissertation."
"Pliego Campos's attention to diversity within the student movement produces a different understanding of transformative politics in the neoliberal 1980s than one that focuses upon male college students," she stated further. "The attention to peripheral voices complicates our narratives about social change and student politics, and places different actors on the stage."
"Noe was an excellent graduate student, committed to social justice and democracy in academia, with a great research project," shared Kellogg Faculty Fellow Jaime Pensado in nominating Pliego Campos for the award. "He is well underway of making important contributions to modern Latin American history with an innovative dissertation that I hope will soon turn into a book manuscript."
"The scholarly work of our doctoral student affiliates represents a tremendous contribution to the larger research and agenda of the Kellogg Institute," said Kellogg Director Aníbal Pérez-Liñán. "It really is gratifying to honor Noe with this award for his excellent research and a dissertation that will undoubtedly have a great impact in his field."
Since graduating, Pliego Campos was hired as the Byron K. Trippet Assistant Professor of History at Wabash College in Crawfordsville, Indiana. Prior to earning a PhD in history from the University of Notre Dame, he received a bachelor's degree in history and a master's degree in Latin American Studies at the University of North Carolina at Charlotte