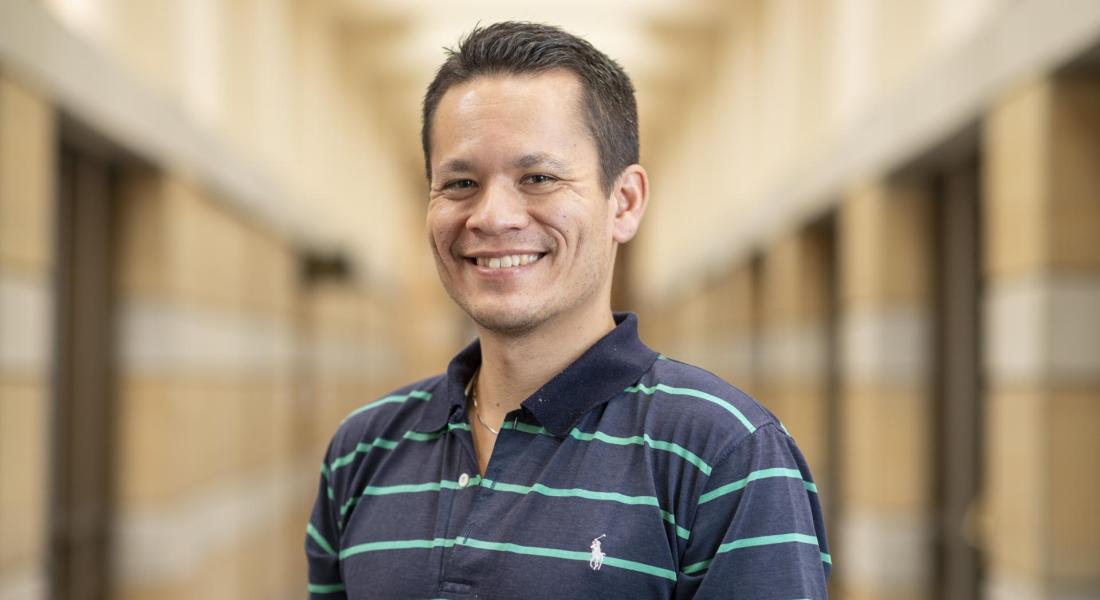 Kellogg Institute Faculty Fellow Marc Müller, assistant professor in civil and environmental engineering and earth sciences, is one of six University of Notre Dame researchers to receive an Early Career Development (CAREER) award from the National Science Foundation (NSF). 
One of the most prestigious award for early career researchers that the NSF gives, the awards honor early career faculty members who exhibit the potential to "serve as academic role models" and "lead advances in the mission of their department or organization."
Müller's research links climate change and its societal impacts through sociohydrology, an interdisciplinary field studying the relationship between water and people. He received the CAREER award for his project "Sociohydrology to Link Climate Change and its Societal Impacts," which will create new statistical tools and models to measure water resources and distinguish human-driven changes from changes caused by natural events.
"One of the things I find most exciting about this project is the development of the computer-based simulation game," said Muller, "The game will seamlessly integrate the challenges of water decisions with the collection of research data on farmers' responses to a changing climate." The game will be used for high school and undergraduate education and support climate preparedness training for water and policy professionals. 
Each CAREER awardee receives half a million dollars or more in research funding over five years to support a project that combines scholarship with teaching. Through these projects, awardees "build a firm foundation for a lifetime of leadership in integrating education and research."
"We would like to congratulate these early career faculty on this tremendous achievement," said Robert J. Bernhard, vice president for research and professor of aerospace and mechanical engineering. "Not only are they admired emerging leaders in their respective fields, they are also models of what it looks like to do research at Notre Dame – research that makes a difference in the lab as well as in the classroom."
Established in 1995, NSF CAREER awards currently support 35 active research projects at the University of Notre Dame. Learn more here.
This article is based on articles from research.nd.edu and engineering.nd.edu.