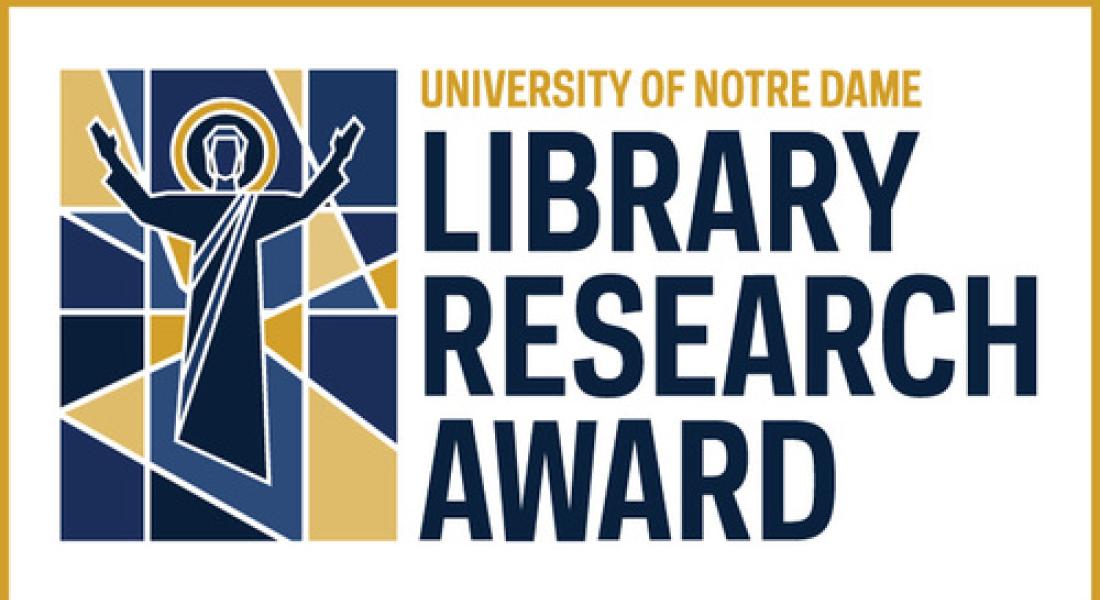 Four Kellogg-affiliated undergraduate students have been selected to receive 2022 University of Notre Dame Library Research Award through a competitive process sponsored by the Hesburgh Libraries at the University of Notre Dame. These annual awards are earned by undergraduate students who demonstrate excellence in research skills by using a breadth of library resources and services for their course assignments, research projects, and creative endeavors.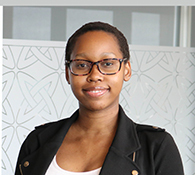 Xolisa Ngwenya, who did a virtual internship through the Kellogg Institute with Kaya Responsible Travel in 2020-21, won first prize in the "Capstone Project or Senior Thesis" award category for her use of library resources when doing research for her senior thesis, "Understanding The Link Between Parent-Child Relationships and Children's Conflict Responses: An Emotional Security Mediation Analysis." She was advised by Kathleen Bergman Miller, assistant research professor in the Department of Psychology.
Ngwenya took a "Data Analysis and Visualization in R for Social Scientists" workshop offered by the Hesburgh Libraries' Navari Family Center for Digital Scholarship (NFCDS) and learned about R studio. Ngwenya also learned how to use library tools and databases to narrow her thesis topic, using advanced search strategies to find gaps in the research literature. "This narrowed my search and allowed me to spend more time writing a quality thesis paper, rather than conducting literature reviews," said Ngwenya.
In addition, Ngwenya earned a Navari Family Center for Digital Scholarship (NFCDS) Award for integrating digital scholarship resources and tools into her research process. The NFCDS Award is a specialty category of the Library Research Award recognizing excellence in leveraging digital scholarship resources, tools, and methodologies in research and projects; it can be won in addition to other Library awards.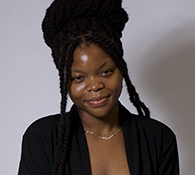 International Scholar Chizoma Duru, who participated in the Kellogg Developing Research (KDR) pilot this spring, won first prize in the "First Year Student" award category for describing her use of library resources to support her research paper, "Gender War on Politics – Analyzing the Causes and Repercussions of Women's Involvement in Nigerian Politics." She was advised by Nicole MacLaughlin, associate teaching professor in the University Writing Program.
During a library instruction session, Duru was introduced to various resources and services, including how to find a subject librarian. Next, she worked with Africana Studies and Education Librarian Leslie Morgan to deepen her understanding of subject-specific materials, publications, and databases, as well as RefWorks for citation management. "In my extremely helpful conversations with Ms. Morgan, she introduced me to Africa Development Indicators, Ethnic NewsWatch, and Encyclopedia of Africa that guided me through my collection of data and statistics," said Duru.
In addition to taking first place honors in the First Year Student category, Duru won an NFCDS Award.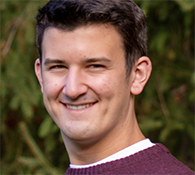 Michael Donelan, who also participated in the KDR pilot, received second prize in the "First Year Student" category for describing his use of library resources when completing his research paper, "Efficient Force v. the Martial Volume Orthodoxy." He was advised by doctoral student Benjamin Young in the Department of History.
Donelan began the semester studying in quiet spots and reserving study rooms – habits that improved his productivity when he needed to focus. He soon discovered subject librarians, library search tools, databases, and news subscriptions. Donelan said, "With such a variety of services available and with relatively little pre-college research experience, the Library Guides played a pivotal role in my research story."
In addition, Donelan received an NFCDS Award for use of digital scholarship throughout his research process.
Kellogg International Scholar Jackson Oxler won an NFCDS Award for his use of digital scholarship resources for his senior thesis, titled "The Biopolitics and Structural Violence of Housing: Tenants' Rights in New York City." Advised by Catherine Bolten, associate professor of anthropology and peace studies, Oxler's research explored governmental policy and power dynamics in New York's housing industry. With ISLA grant funding, Oxler traveled to New York City to interview housing justice advocates, tenants' unions, and tenants themselves.
"Having collected numerous audio recordings and field data, I turned to the Hesburgh Library [NFCDS] for support in transcribing and analyzing my results," said Oxler. "I checked out the transcription pedal for multiple weeks to work through each individual interview. The specialized technologies and transcription pedals allowed me to transform audio data into written data – a crucial step towards analysis."
For all of the University of Notre Dame Library Research Awards, students from across campus were invited to submit a brief essay describing the ways in which they used library resources for a project or assignment completed during summer 2021, fall 2021 or spring 2022.
"Hesburgh Libraries long has fostered academic excellence to advance Notre Dame's vision for an unsurpassed undergraduate education," said K. Matthew Dames, the Edward H. Arnold University Librarian. "This year's awardees demonstrate the impact that mastering library research skills can have on academic and research outcomes."