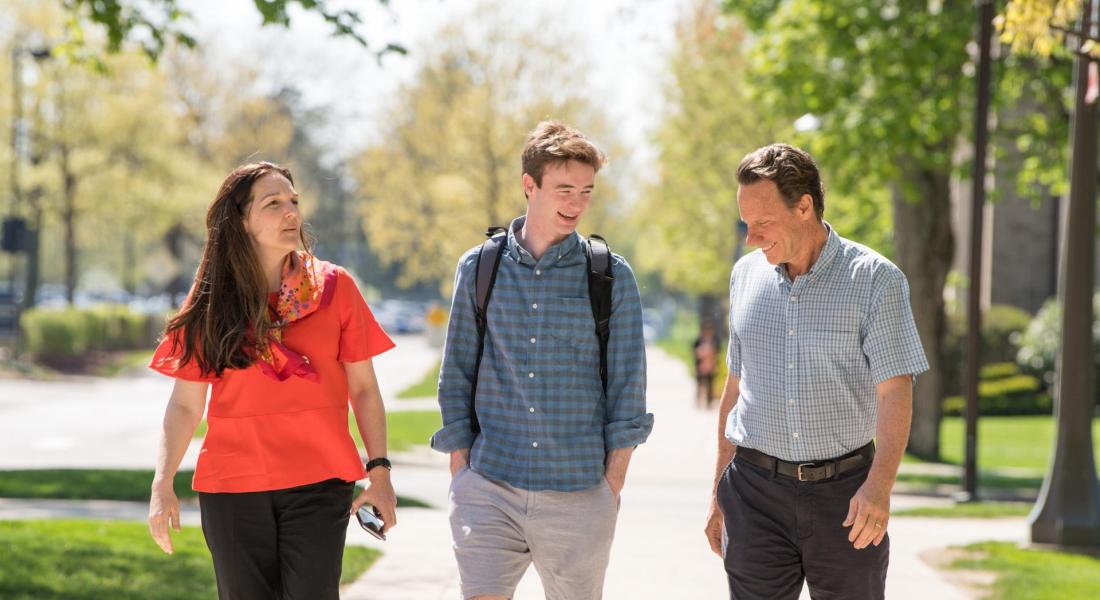 A small project that a Kellogg International Scholar helped start in Tanzania could have big implications for rural cancer patients across the developing world.
Luke Maillie '18 has spent three summers and a long winter break  – all funded by the Kellogg Institute for International Studies – working at a rural hospital in Shirati, Tanzania.
The hospital is five hours from Bugando Medical Centre (BMC), the closest major medical center and one of only four that treat cancer in the country. And for cancer patients in Tanzania, where nearly 70 percent of the population is rural, getting a referral to one of the major hospitals can be time-consuming and expensive, to the point that many die without getting treatment.
It's because problems that may be insurmountable for the poor – like a lack of affordable transportation – often arise during the referral process.
Maillie, a physics in medicine major and International Development Studies minor, is working to help create rural-to-urban referral systems that streamline the diagnosis process for these patients and put treatment within their reach.
"Empowering and partnering with the poor to work toward health equity is one of the greatest tasks of our generation," said Maillie, who is in the Glynn Family Honors Program. "We must begin radically transforming the systems that keep people poor and sick."
Zeroing in on global health as a freshman at the University of Notre Dame, he was connected by hometown friends to Shirati's chief medical officer, Dr. Bwire Chirangi, who invited him to the hospital. There, he began working in the cervical cancer unit, collaborating with its head nurse, Janeth Sillah, while he studied electronic health and learned Swahili from the nurses. Quickly, the scope of his work increased.
In between the first summers, the cervical cancer unit shut down when funding from a supporting NGO ran out. Maillie helped Sillah get it going again and worked with the NGO to find new funding to keep it open. Through mobile screening, they figured out new ways to reach, test, and treat more women for cervical cancer, using an existing network of community health workers that had previously focused on HIV testing.
Maillie also worked with Sillah and the unit to improve the success of referrals for women with advanced cervical cancer to BMC, in hopes of designing a process that can be replicated elsewhere.
"If you can give the power back to the nurses, the amount they're able to accomplish is unbelievable," he said. "Now, the biggest issue they are having is they need to find more funding because they're seeing so many women."
In addition to studying cervical cancer referrals, he is working on a way to make pediatric cancer referrals happen in conjunction with Dr. Kristin Schroeder, a Duke University doctor working with the International Cancer Care and Research Excellence Foundation (I-CCARE).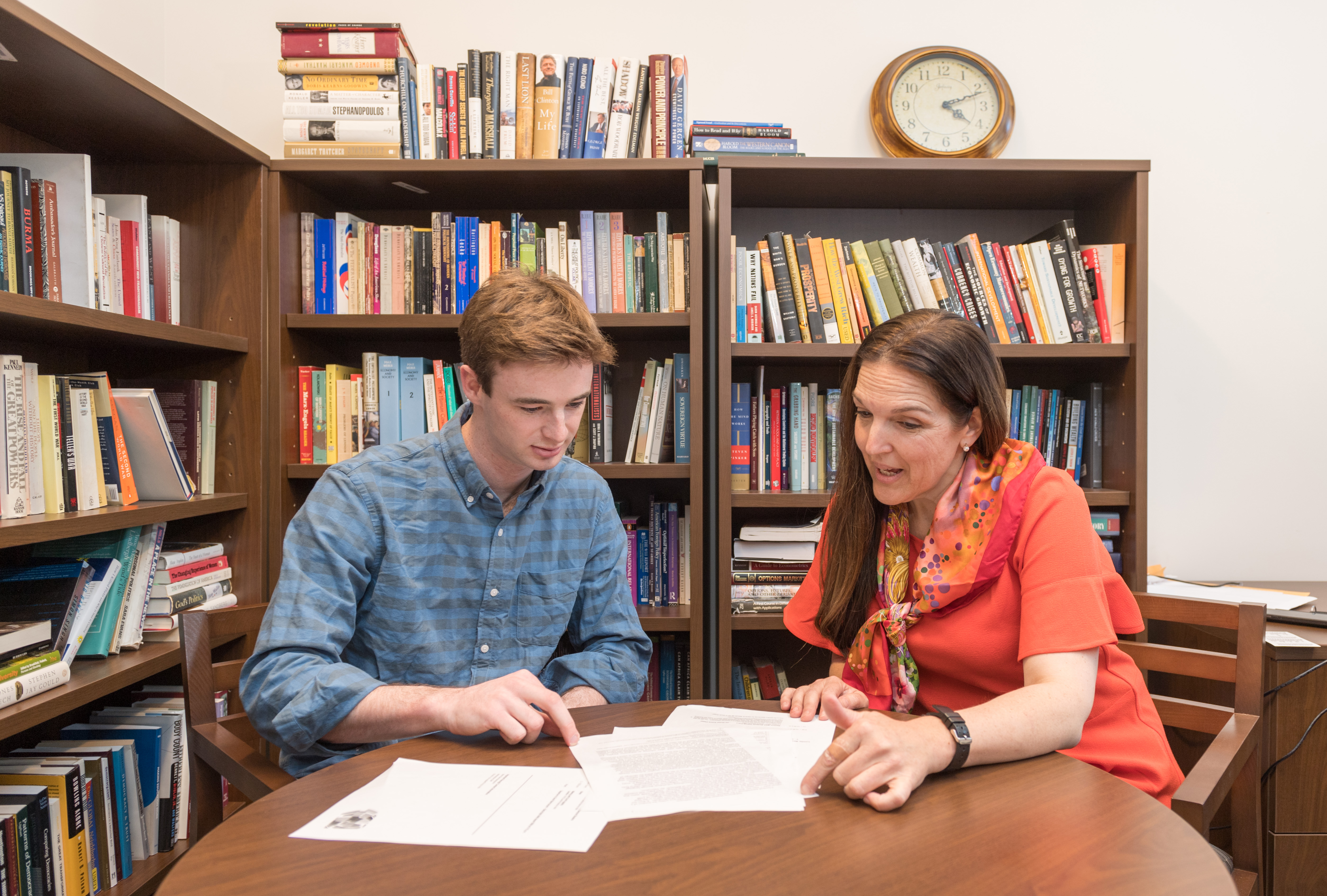 Meanwhile, Kellogg Faculty Fellow and Associate Dean of the Keough School Sara Sievers, an expert on international development policy and practice, has partnered with Maillie.
"It is pretty unheard of for cancer to get attention in rural Africa," she said.
She helped him develop and get funding for a "flexible finance mechanism" to help poor patients pay for the often unforeseen expenses that arise during the referral process: buying food or bus tickets to the hospital, paying for housing during testing, or even paying travel expenses for companions for those too sick to travel alone. Those problems are compounded by the income a patient loses while seeking treatment.
The flexible finance mechanism "is tricky to implement, because the potential for misuse is high. But Luke had the management chops, the judgment and the infrastructure to do it," she said.  
Maillie and his collaborators piloted the concept last summer and will test it again this year.
He has raised tens of thousands of dollars for the cervical cancer work, including an extra $7,000 from some donors who liked the proposal and a $12,500 Research Like a Champion award from Notre Dame for pediatric cancer.
But his work on health care isn't limited to Tanzania. Through his research with the Kellogg International Scholars Program (ISP), Maillie has observed that rural patients in other countries face near-identical obstacles in seeking treatment.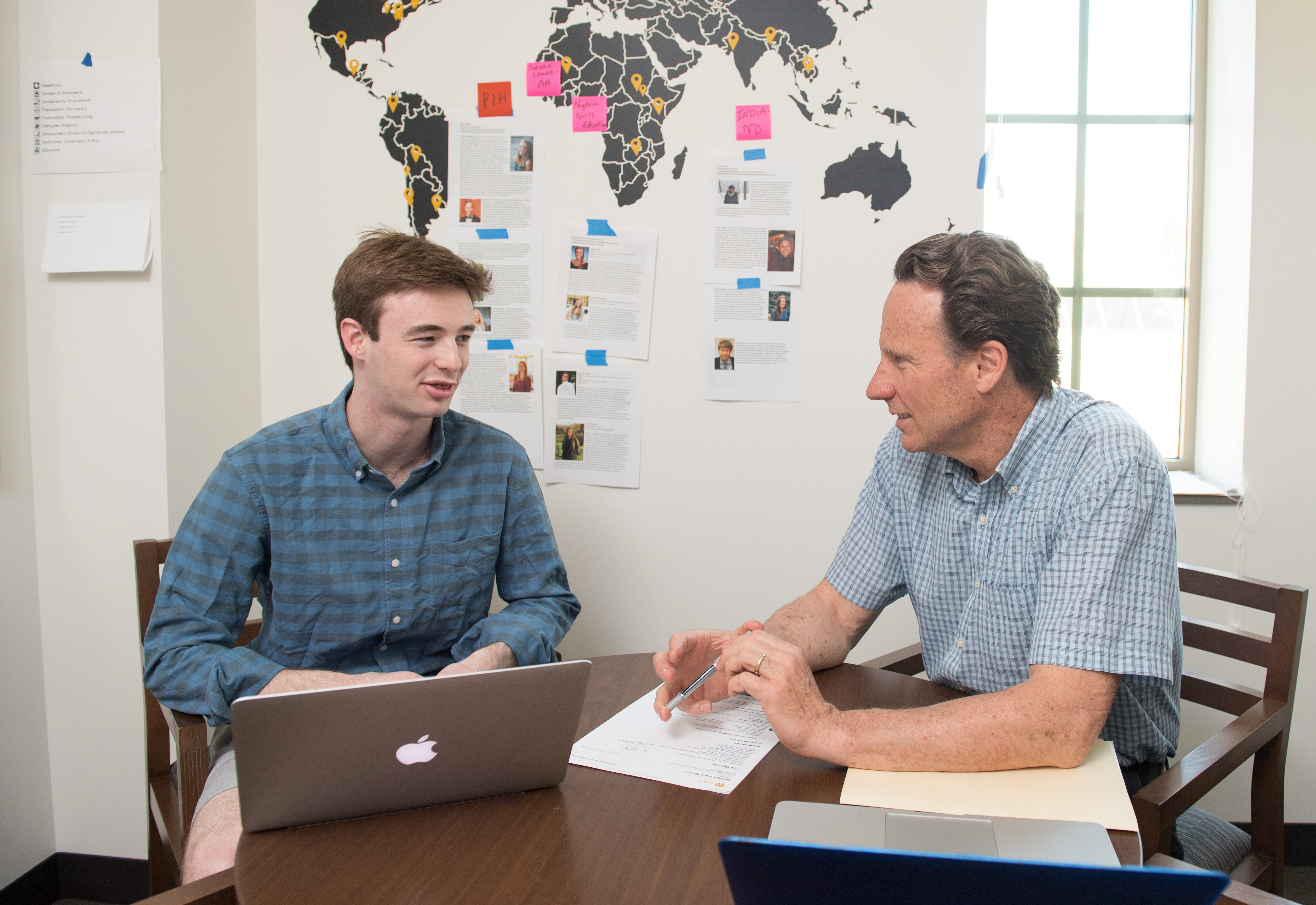 That's helping him address a question that is increasingly drawing attention in the global health field: What are the barriers that keep the poor from getting medical care?
"He's made a commitment to work on this, and he's really connected the dots," said Steve Reifenberg, a senior strategic advisor for Kellogg and Maillie's ISP mentor who has co-authored case studies with Maillie on health initiatives in Zambia and Mexico. "He's fearless."
Maillie was admitted to Icahn Medical School at Mt. Sinai, one of the nation's leading medical schools, in his junior year. He will spend a gap year as a Fulbright scholar conducting further research to design and implement a referral system to get pediatric cancer patients from Shirati to the big urban medical center for treatment as part of a project with Schroeder and I-CCARE.
He hopes to disseminate his findings in a medical journal to spread the model widely for use in other countries and for other non-communicable diseases. His goal is to return to Tanzania as a physician to build health systems for the poor.