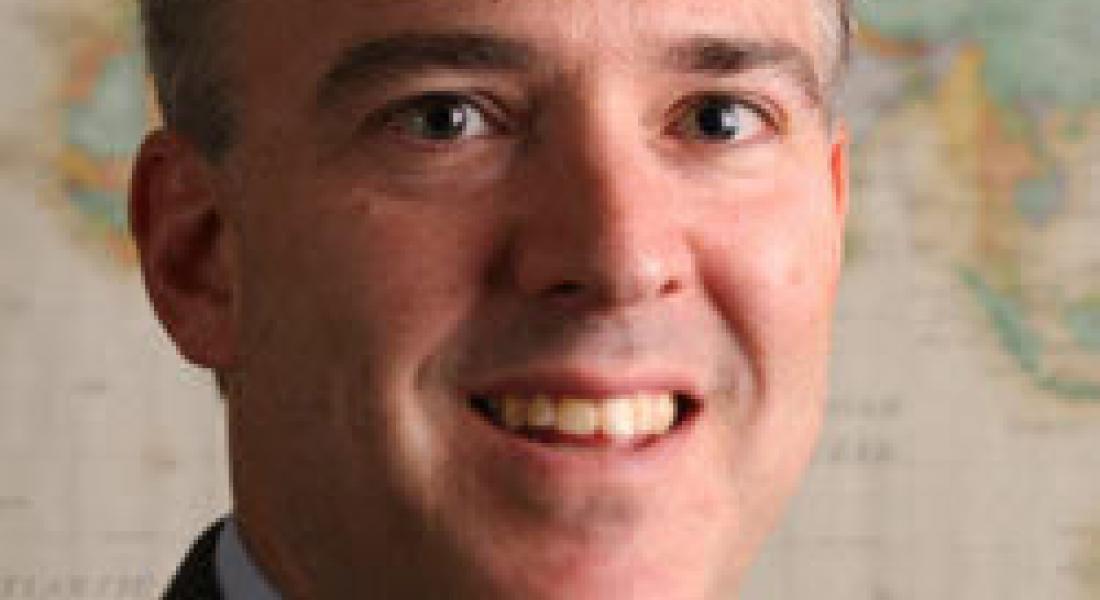 December 17, 2013 • Kevin Fye
Notre Dame's Center for Civil and Human Rights announced today the appointment of Kellogg Institute Faculty Fellow Daniel Philpott as its new director. Philpott will begin his term on January 1, 2014.
A member of the Notre Dame faculty since 2001, Philpott is professor of political science and peace studies, focusing his research on religion and reconciliation in politics. He is the author of numerous articles and books, including Just and Unjust Peace: An Ethic of Political Reconciliation (Oxford University Press, 2012), which proposes concrete ethical guidelines to societies emerging from authoritarianism, civil war, and genocide.
Philpott succeeds Kellogg Institute Director Paolo Carozza as CCHR director.
"Having attained the distinction of possessing one of the premier programs in the world for the education of human rights lawyers, it is time for the CCHR to take another important step forward," says Carozza.
"Dan Philpott's selection represents a significant commitment to expanding the CCHR into the major interdisciplinary research institute that Fr. Hesburgh had originally envisioned. His outstanding scholarly record, interdisciplinary interest in a range of pressing human rights issues, and deep appreciation for the Notre Dame's Catholic mission make him an ideal director for this next era in the Center's development."
"Philpott's leadership will increase our students' fluency in the languages of other disciplines, enabling them to be conversant with a wider range of interlocutors in promoting human dignity," says Sean OBrien, director of the Center's LLM program in international human rights law, which has trained over 300 human rights lawyers from more than 85 countries around the world.
In addition to directing a research program on religion and reconciliation for the Kroc Institute for International Peace Studies, Philpott travels widely in pursuit of his scholarly interests. Between 2000 and 2006, he frequently visited Kashmir as an associate of the International Center for Religion and Diplomacy, and he regularly visits Uganda and the Great Lakes region of Africa to train political and religious leaders in reconciliation under the auspices of the Catholic Peacebuilding Network.
Philpott becomes the seventh director of the CCHR since its establishment 40 years ago, taking his place in a line of notable human rights scholars such as Howard Glickstein, Donald Kommers, Rev. William Lewers, CSC, Juan Mendez, Doug Cassel, and Carozza.