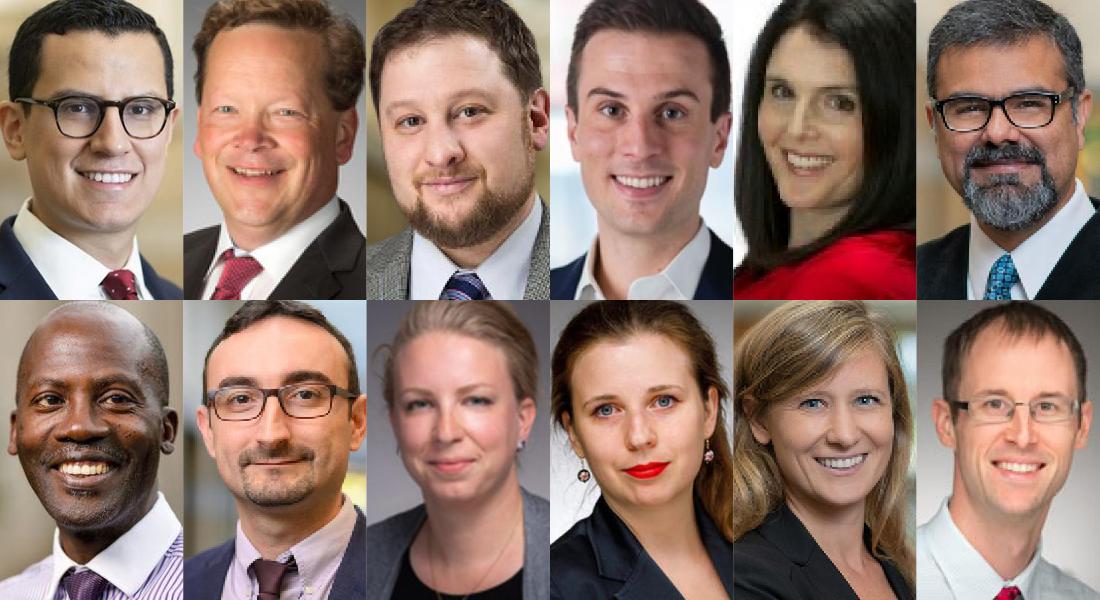 The Kellogg Institute for International Studies appointed 12 new faculty fellows in the fall of 2019. The new cohort brings to the Kellogg scholary community a wide range of expertise, from culture and arts to political economy and civil war, and includes the Institute's first faculty fellow from the School of Architecture. 
The new fellows are:
Alejandro Estefan, assistant professor of development economics at the Keough School of Global Affairs - His research focuses on human development, with the goal of informing policy decision-making in Latin America and elsewhere.
William Collins Donahue, Rev. John J. Cavanaugh, CSC, Professor of the Humanities, concurrent professor of  Film, Television, and Theatre, director of the Initiative for Global Europe at the Keough School - His expertise lies in contemporary German literature and film.
Joshua Eisenman, associate professor of global affairs at the Keough School and a senior fellow for China studies at the American Foreign Policy Council - His research focuses on the political economy of China's development and its foreign relations with the United States and the developing world, particularly Africa.
John Firth, assistant professor of economics - His research interests include development, trade, and political economy. He works in development economics, with a focus on the factors hindering productivity growth.
Anne García-Romero, associate professor of film, television, and theatre - She specializes in playwriting, screenwriting, and Latinx theatre studies.
Mahan Mirza, executive director of the Ansari Institute for Global Engagement with Religion, teaching professor with the Keough School, and advisor to Madrasa Discources, a Contending Modernities project of the Kroc Institute- His expertise lies in Islamic studies particularly with relation to science, scripture, education, history, and politics.
John Onyango, associate professor of architecture - He studies humane spaces and architectural designs that foster positive development outcomes, and promoting community engagement in those designs.
Patrizio Piraino,  associate professor of global affairs at the Keough School - His research focuses on the intersection of education and development, including human capital and labor market policies in developing regions, and the broader determinants of socio-economic disadvantage.
Emma Planinc, assistant professor of political science in the Program of Liberal Studies, concurrent in the Department of Political Science - She is a historian of political thought, with research interests in early modern and Enlightenment political philosophy, contemporary political theory, and the relationship between religion and politics.
Sonja Stojanovic, assistant professor of French and concurrent faculty in the Gender Studies Program - She specializes in 20th- and 21st-century French and Francophone literature and culture.
Rachel Sweet, assistant professor of global affairs at the Keough School - Her research focuses on armed conflict, governance and state capacity in fragile environments, and the methodology and data of studying civil wars and armed violence.
Todd Walatka, associate teaching professor and the assistant chair for graduate studies in the Department of Theology - He specializes in contemporary Catholic systematic theology, focusing on influential Latin American thinkers including Gustavo Gutiérrez, Jon Sobrino, Juan Luis Segundo, and Archbishop Óscar Romero.