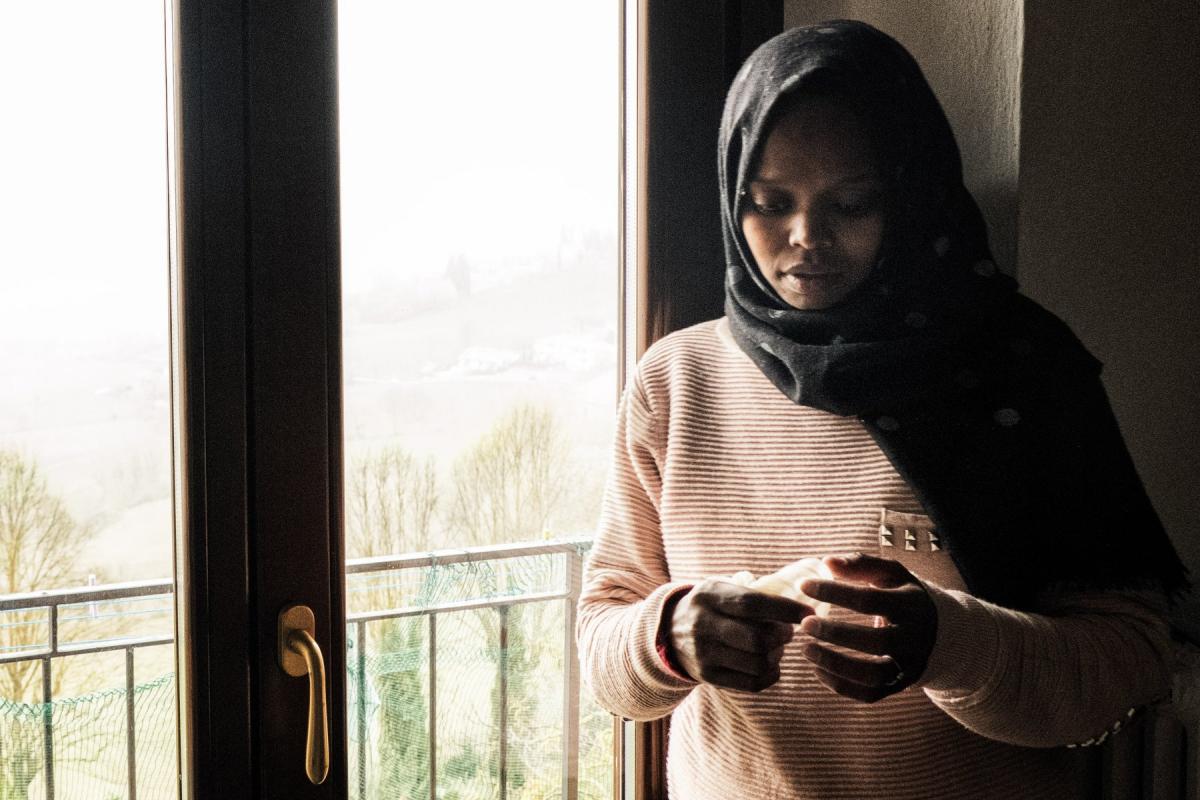 HumanLines, a "web documentary" site that shares frontline stories from the Humanitarian Corridors refugee resettlement project in Italy, has posted a series of brief videos highlighting how the coronavirus pandemic has affected some of the program participants. The series, entitled "Accompaniment in the Time of Coronavirus" is posted in the website's Line by Line news section and currently includes four videos in Italian, with English subtitles.
The first of the series  is a short video with Francesca, who tells of her experience with her Eritrean friends and her observations around the need for closeness amid social distancing. Another features Guiditta, a social worker who was heartened to discover that her contacts with two hosted families – initially intended to be sure they were okay and understood the guidelines – quickly became mutually supportive opportunities of connection for her as well. The third video features Emanuele, a social worker with Caritas Asti, who describes the fear – and strength – he's encountered in connecting with both the refugees and the volunteers who work with them.
And in the final video of the series, Domenico tells how Caritas staff are remapping the way they accompany the families in his area. He describes the positive impact they've had in such acts as providing a computer to a high school student for distance learning, while expressing concern about other situations, including two young men who separately were gaining independence in their emplyment paths, but who have now been set back because of business closings.
HumanLines is a continually updated web documentary and portal of information created to support the academic work of Ford Program researchers Ilaria Schnyder von Wartensee and Clemens Sedmak, who are conducting a longitudinal research project aimed at monitoring and evaluating the various dynamics at work in the Humanitarian Corridors project. More information on this Ford Program research project can be found here.