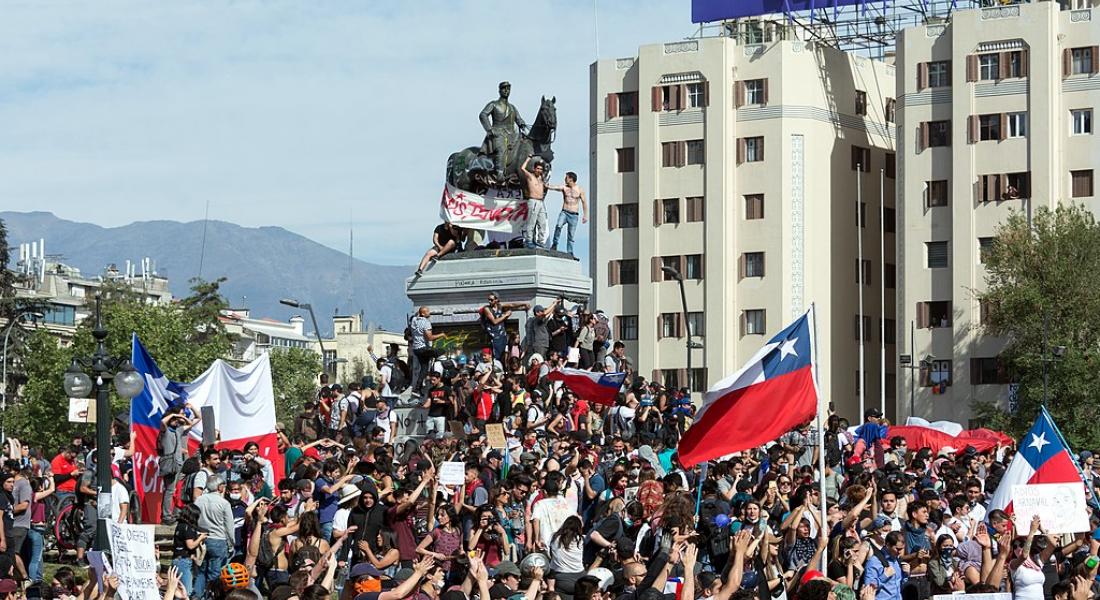 Chile – once among the most prosperous and stable countries in Latin America – is at an inflection point.
In October 2019, protests over a hike in public transit fares turned violent and escalated into mass demonstrations about deeper social and economic problems within the country: stagnant wages, the rising cost of living, and the entrenched inequality that separates a majority of Chileans from the wealthy political elite.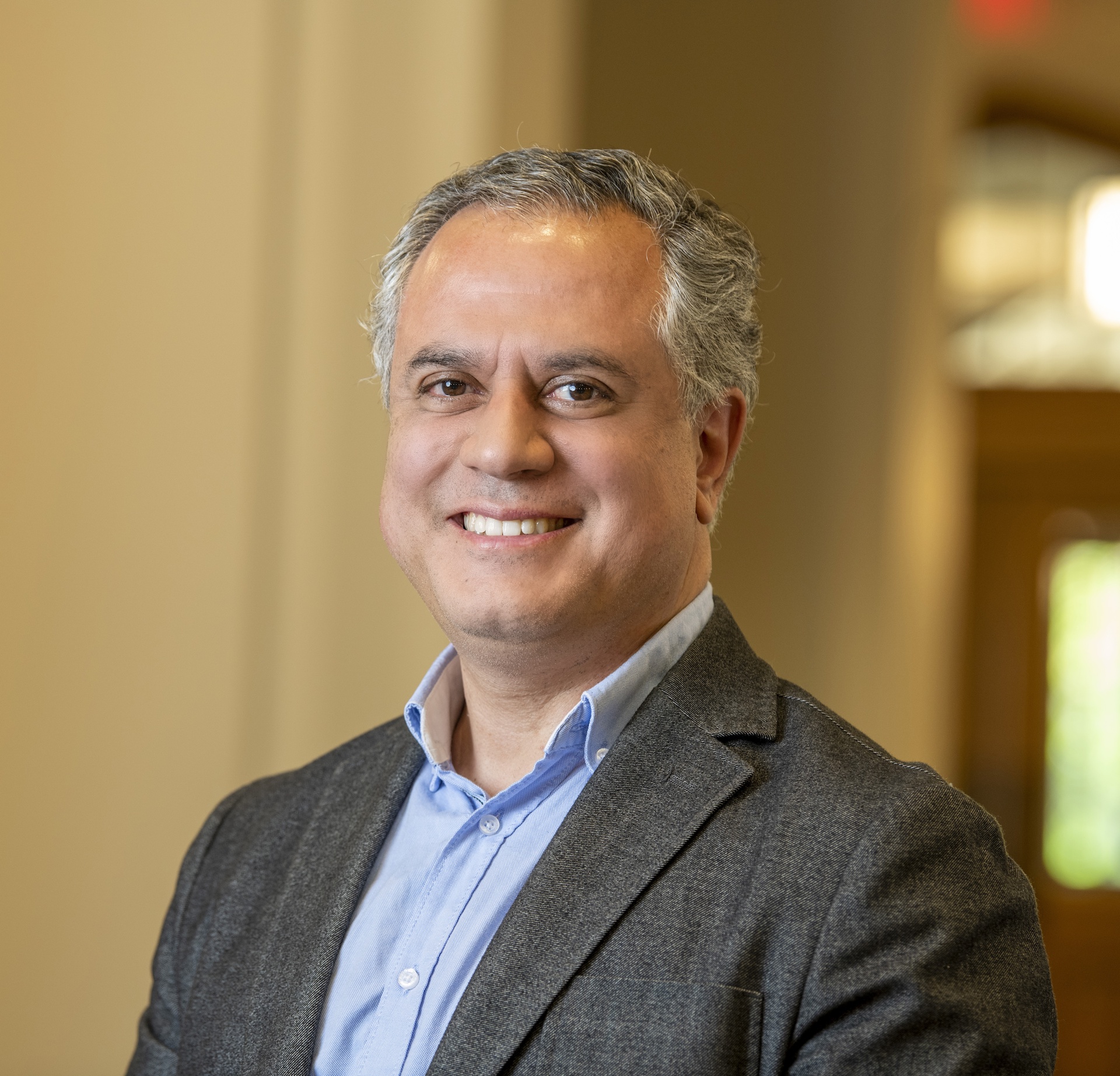 With those protests, "Chile quickly went from being a model in Latin America to one more country in the region marked by instability and citizens' lack of faith in some of its institutions," said Kellogg Institute Visiting Fellow Fernando Alvarado, a political scientist at Pontificia Universidad Católica de Valparaíso who studies Chilean foreign policy.
Then came what Alvarado called the "crisis within a crisis": the coronavirus pandemic, which hammered the country in 2020 and, for months, largely shuttered the protests that had brought millions to the streets with demands for better pensions, education, and a stronger social safety net.
The dual crises have prompted a reckoning within Chile about its future, and one that Alvarado, as the first Chilean Fulbright Chair in Democracy and Human Development, is studying in depth this spring at Kellogg. The position brings Chilean scholars with the potential to make significant policy impact in democracy and human development to Kellogg, and Alvarado's research is especially relevant.  
In October 2020, the country voted overwhelmingly to replace its 1980 constitution written by dictator Gen. Augusto Pinochet; the document is widely viewed as illegitimate, particularly after the country's return to democracy in 1990. A constitutional assembly is scheduled for later this year.
"The great question is, what kind of new constitution will it be?" said Alvarado, also an adjunct assistant professor at the Institute of Political Science at Pontificia Universidad Católica de Chile (PUC). His research at Kellogg examines how the dramatic political and economic changes within Chile will alter the country's interactions with other nations, as well as what role the state and private sectors could play in Chile's new reality.
Alvarado's arrival in South Bend as the Chilean Fulbright marks the growth of Kellogg's larger Fulbright Chair program, which brings visiting researchers to the Institute for a semester to study aspects of democracy and development. Kellogg hosted a Brazilian Fulbright Chair through a five-year agreement that ended in 2019 and recently announced the establishment of a Chair of Mexican Studies. That program will begin in the fall of 2021.
The Fulbright Chairs strengthen ties between Kellogg and higher education or research institutes in the visiting scholars' home countries. They also bring fresh expertise and perspectives on contemporary issues to both Kellogg and the visiting scholars.

Kellogg Executive Director Don Stelluto said the Chilean Fulbright builds on the Institute's decades of research and scholarly connections within the country.
"Kellogg has a depth of expertise on Chile and this Fulbright chair adds a new dimension to developing future collaboration," he said. "It provides a distinctive opportunity to draw excellent Chilean scholars to Kellogg who will contribute high-level research to our interdisciplinary community. It also underscores the University of Notre Dame, and particularly the Kellogg Institute, as a place for exceptional scholarship on the challenges to democracy that are affecting Chile and the rest of Latin America today."
During his fellowship, Alvarado is examining what Chile's "new normal" will look like in the post-pandemic world. Will the new constitution allow more state influence in the private economy? Will it replace the hyper-presidential system with a stronger parliament? And, after decades of continuity, how will Chile's policies toward other countries, particularly within Latin America, change?
The pandemic, he said, has made the country's social problems worse but has also calmed the protests and given Chileans time to pause and think about how to move forward.
"The discussion in Chile at this moment is how to improve democracy and human development and how to be a model again for the rest of the region," he said. "Maybe in six or seven months we will have a situation similar to the protests of October 2019. But maybe it is possible to find a new way and a new consensus, and be a model again."
Alvarado called it an "honor" to hold the first Chilean Fulbright Chair, and said the start of the program is unexpectedly well-timed because it comes at a critical juncture in Chile's history.  
"Chile will have two or three years of trying to find this new consensus, this new development model, so it is the perfect time for Kellogg to receive a Fulbright fellow," he said. "It presents a unique opportunity for Chilean researchers to come here, but it's also a unique opportunity for the Kellogg faculty to hear an insider's perspective about what's happening in Chile at this moment."
Alvarado said Kellogg's diverse faculty and viewpoints have been critical to his research.
"What is extraordinary at Kellogg is how you have the opportunity to talk with people from all areas – political science, anthropology, history, economics, law. Being at an interdisciplinary institute is incredibly helpful when you're trying to do research and find answers on topics that aren't part of your field of study."
Alvarado, a former university administrator, is building on his years-long connection with Notre Dame during his fellowship. As the director of PUC's International Relations office, he was involved in signing an agreement that allowed PUC students to study at Notre Dame through an exchange program. He has also worked closely with the Santiago Global Center, overseen by Notre Dame International, and helped support Notre Dame students studying there.
While at Kellogg, he plans to interview leaders throughout the university, including at NDI and Kellogg, for a smaller second project on university management and the role institutions of higher education will play in the post-pandemic world.
He'll take those lessons – and the new connections he makes – back to his home university in Chile.
"Notre Dame is very important in Chile, and you will find a lot of alumni in very important positions in the private sector and in the academic sector," he said. "This agreement with Kellogg and the Chilean Fulbright is a great opportunity, and I'm looking forward to helping build networks and grow Kellogg's presence within the country."