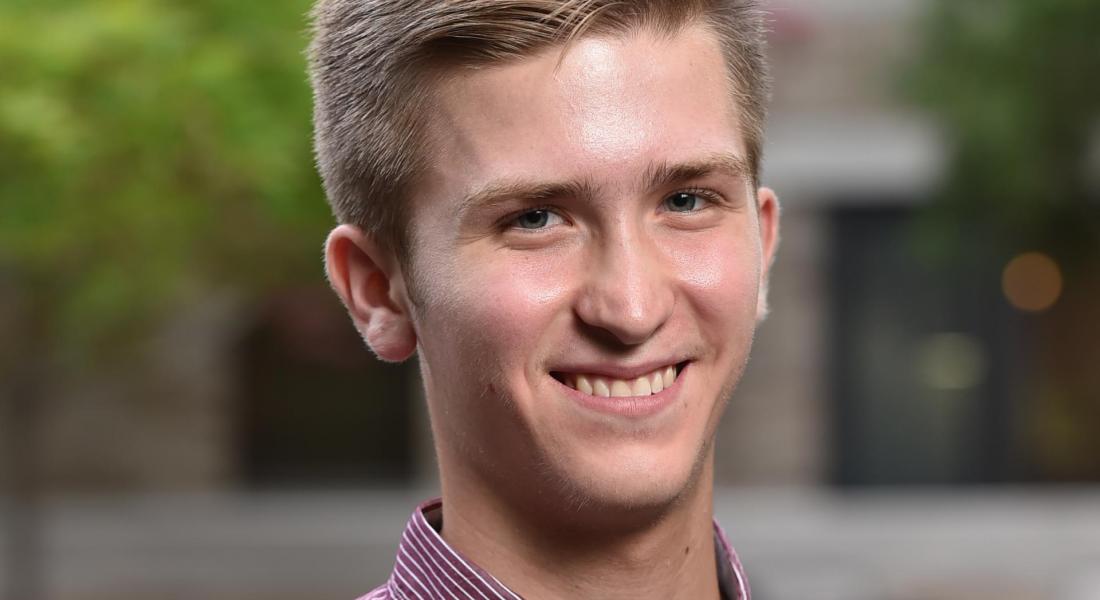 Kellogg International Scholar Daniel Olivieri '18, an International Development Studies (IDS) minor and aspiring physician, has his sights set on a future devoted to innovative community health care.
"My dream is to help build, develop, and strengthen health systems that can respond to a full-fledged health crisis like an AIDS or Ebola epidemic as well as to the challenges of daily living," the science-business major says.
Already accepted to several top medical schools, Olivieri credits both that success and his professional aspirations to his very first Kellogg grant—the Experiencing the World (ETW) fellowship he received in his freshman year to explore community health care in the Rio de Janeiro favela of Rocinha.
Studying creative solutions for community health in Brazil and Nicaragua
Olivieri's inspiration for the fellowship was Senior Strategic Advisor and Faculty Fellow Steve Reifenberg's introductory International Development class, where he first learned about the development model of accompaniment articulated by Partners in Health founder Paul Farmer, among others.
The other spark was learning about new ways of analyzing problems.
"As with all our topics, our inquiry into community health emphasized the importance of looking at problems from different perspectives and finding interdisciplinary, creative solutions," he explains. "That led to research on my part on health care in Brazil—and then to writing my very first grant application—one that I probably revised 30 times."
In Rocinha, Olivieri found that the favela's Community Health Workers (CHWs) are passionate and effective, working with the front-line clinics to provide direct follow-up after appointments to make sure patients have the tools they need to stay healthy, all while increasing families' sense of self-efficacy.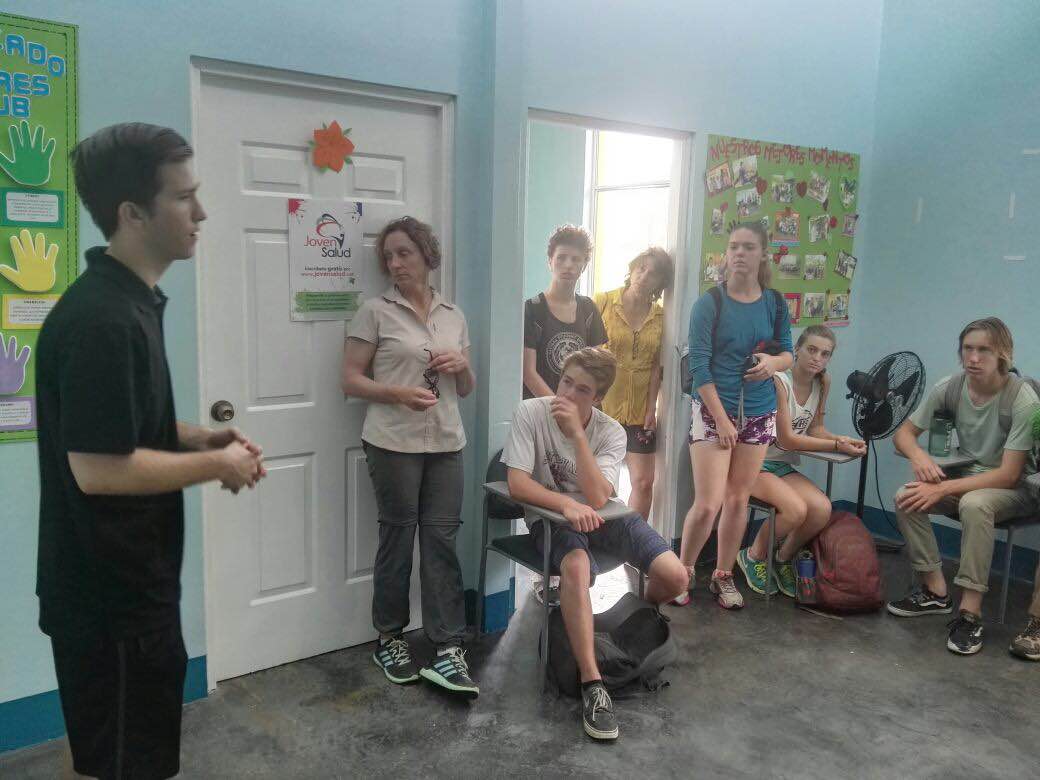 "When a CHW visits a home, the family feels more included in the patient's treatment program," Olivieri explains. "The CHW also becomes someone who can vouch for patients at a hospital or clinic and help them navigate a sometimes tricky system. Patients often feel more comfortable raising concerns with a doctor after having expressed those concerns to the CHW. On the flipside, doctors appreciate learning from the CHW information that they might not have learned—or would have learned too late—such as a lack of funds to buy prescription medication."
A summer immersed in a favela was certainly a big jump for a 19-year-old who had not previously traveled abroad independently. But, Olivieri says, it was in Rocinha that he had an epiphany about the intersection between daily life in the field and the research itself.
"Good research findings can hinge on the trust and relationships a researcher builds with interviewees," he relates. "I discovered that when I taught an English language class to children and adults. While I came to the favela to research the effectiveness of community health workers, I often learned more on that topic from my nighttime students than from my day-time interviewees."
On a second ETW fellowship the following summer—in Boaco, Nicaragua—Olivieri studied the effects of "healthcare recidivism"—that is, readmission into a healthcare facility—at Clinica Verde, a community-centered clinic that emphasizes wellbeing through nutrition, health education, and preventative care.
In Boaco, he found that pick-up baseball games after work were a conduit to new insights and serendipitous but important connections.
"The games became the key to social inclusion, helping facilitate a deeper understanding of the successes and failures of development strategies," he says.
ETWs and Kellogg ISP feed unconventional capstone research in Cuba
When it came to researching and writing the capstone thesis for his IDS minor, Olivieri tied together knowledge gained from his two ETW grants with methodology and skills learned in the Kellogg International Scholars Program (Kellogg ISP).
Since sophomore year, under the direction of Faculty Fellow Ann Mische, his Kellogg ISP advisor, he has studied participatory scenario planning (PSP)—an approach to community engagement that asks people to imagine multiple plausible pathways for the future, with the aim of helping communities develop more flexible, robust, and creative responses to the challenges they face.
"In his fieldwork, Dan adapted the methodology to focus on participants' sense of resilience and self-efficacy in relation to the possible futures that they see," says Mische.
With both a Kellogg research grant and funding from the Institute for Scholarship in the Liberal Arts, Olivieri took the PSP approach to Cuba, where very few Notre Dame undergraduates have been able to engage in independent research.
Investigating if citizens have confidence that the high level of healthcare for which Cuba is renowned will continue, he conducted 35 interviews with urban and rural Cubans to assess how the changing geopolitical climate—particularly one that has seen a huge influx of tourism to the island—has affected their lives and their attitudes toward community health care clinics.
Once again, Olivieri used sport to integrate himself into the communities he visited. As a proud member of Havana's Rafael Trejo Gym, he boxed with Cubans several times a week—not incidentally learning about healthcare from his practice partners and building trust that led to new connections and insights.
Mische gives his capstone high praise.
"It is a measure of Dan's ingenuity and determination that he resolved to experiment with unconventional methodology that he had learned via his work with me as part of the Kellogg International Scholars Program," she says.
"It also shows great flexibility—not only was he able to get to Cuba on his own and set up a comparative urban-rural study, but he was also able to adapt his work to the conditions he found on the ground. He came out of the study at a very different place from where he went into it, which shows his initiative and receptivity as a learner—and sets him up for much more learning in the future."
Advice for aspiring undergraduate scholars
As Olivieri heads into his final semester at Notre Dame, he has a record of building—experience by experience—a strong research agenda and multi-country expertise related to public health care policy.
In addition to funded research in Brazil, Nicaragua, and Cuba, he went to Nicaragua and Ecuador for global health brigades; to Mexico for study abroad; to Panama, India, and South Africa for exchanges as president of the Student International Business Council; and even to Lithuania for a panel presentation on his Rocinha work.
Looking back at all he has taken advantage of through Kellogg undergraduate programs, he notes especially his first two opportunities for international research: the ETW fellowships his freshman and sophomore years.
And he has some advice for applicants in the current cycle:
"Persistence is definitely the key—and it's not about volunteerism. I always framed my proposals to reflect my desire to learn from the communities I studied."
He is appreciative of the time Associate Director Holly Rivers devotes to students—explaining offerings and honing applications.
"The opportunities and mentoring Kellogg offers to undergraduates are leaps and bounds above other programs," he says. "Use Kellogg's resources. Always ask: What can I learn from this particular mentor or research? How can I take it forward?"