It was a productive summer for Kellogg Doctoral Student Affiliate Luis Leandro Schenoni (political science), who wrapped up several months of Latin American fieldwork in Latin America made possible by a Graduate Research Grant in his hometown of Buenos Aires.
His research allowed him to complete two peer-reviewed journal articles: "The Argentina-Brazil Regional Power Transition," Foreign Policy Analysis (2017); and "Of Words and Deeds: Latin American Declaratory Regionalism 1994-2014," Cambridge Review of International Affairs (2017).
In the long run, his work in Argentina, Brazil, and Colombia will form the basis for his dissertation, in which he plans to explore the relationship between international security, state formation, and the fate of democracy in Latin America.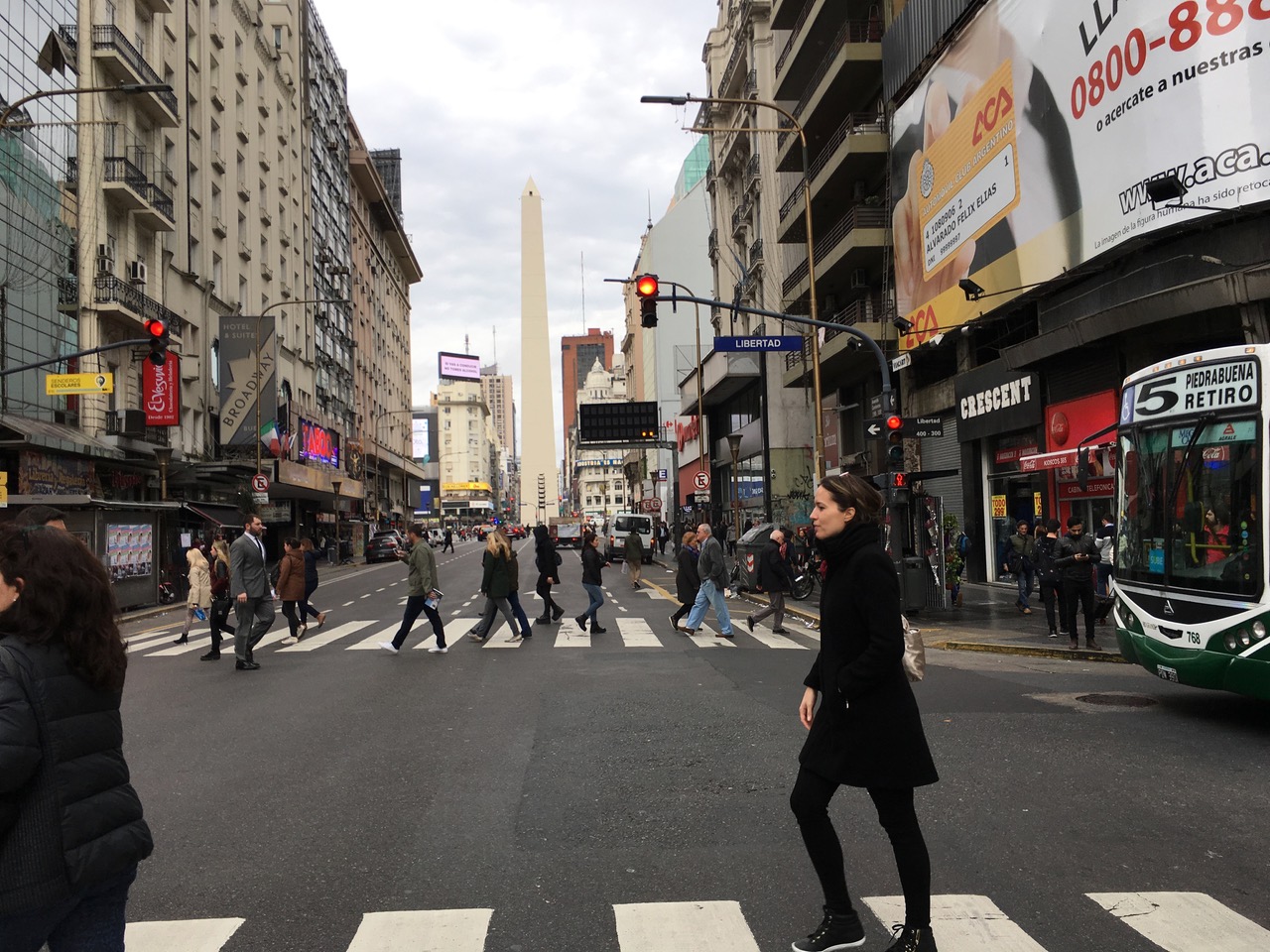 "My fieldwork focused on specifying a theory about how external and domestic security concerns affect the probability of regime change—and testing it," Schenoni says.
In archival research, he surveyed a variety of primary sources, consulting over 1,000 articles, letters, and official documents.
"In Argentina and Brazil, I was also able to interview nearly 40 diplomats, military and other state officials who having lived through the democratization process could offer first-hand insights drawn from their own experiences," he says.
These sources helped Schenoni to reconstruct and study the process by which security concerns have paradoxically strengthened states and eroded democratic regimes at the same time in Latin America.
He also worked to create a network of enthusiastic scholars who will serve as potential collaborators as he expands his project. Schenoni's next step will be to study the effects of the international security environment on state formation and regime change in Latin America since the late 19th century.
Engaging with the public
"This summer was no less productive in terms of increasing the visibility of my research and engaging with the broader public," Schenoni says.
He was interviewed on Argentina's Radio Nacional and published an article regarding Brazilian foreign policy in La Nación, Argentina's major newspaper. In his article, Schenoni describes Brazil's withdrawal from foreign policy, which he views as "the end of the global Brazil."
His views provoked a quick response from the Brazilian Ambassador to Argentina, who argues that Brazil maintains a strong global projection. Schenoni describes this issue at length in a chapter of Interrogating a Multipolar Order, Martin A. Smith and Benjamin Zala, eds. (Manchester University Press, forthcoming).
"This experience will surely help me craft a dissertation proposal that is more in touch with the concerns of the public opinion and academic communities in Latin America," Schenoni says.
Read Schenoni's complete report on his summer research here.