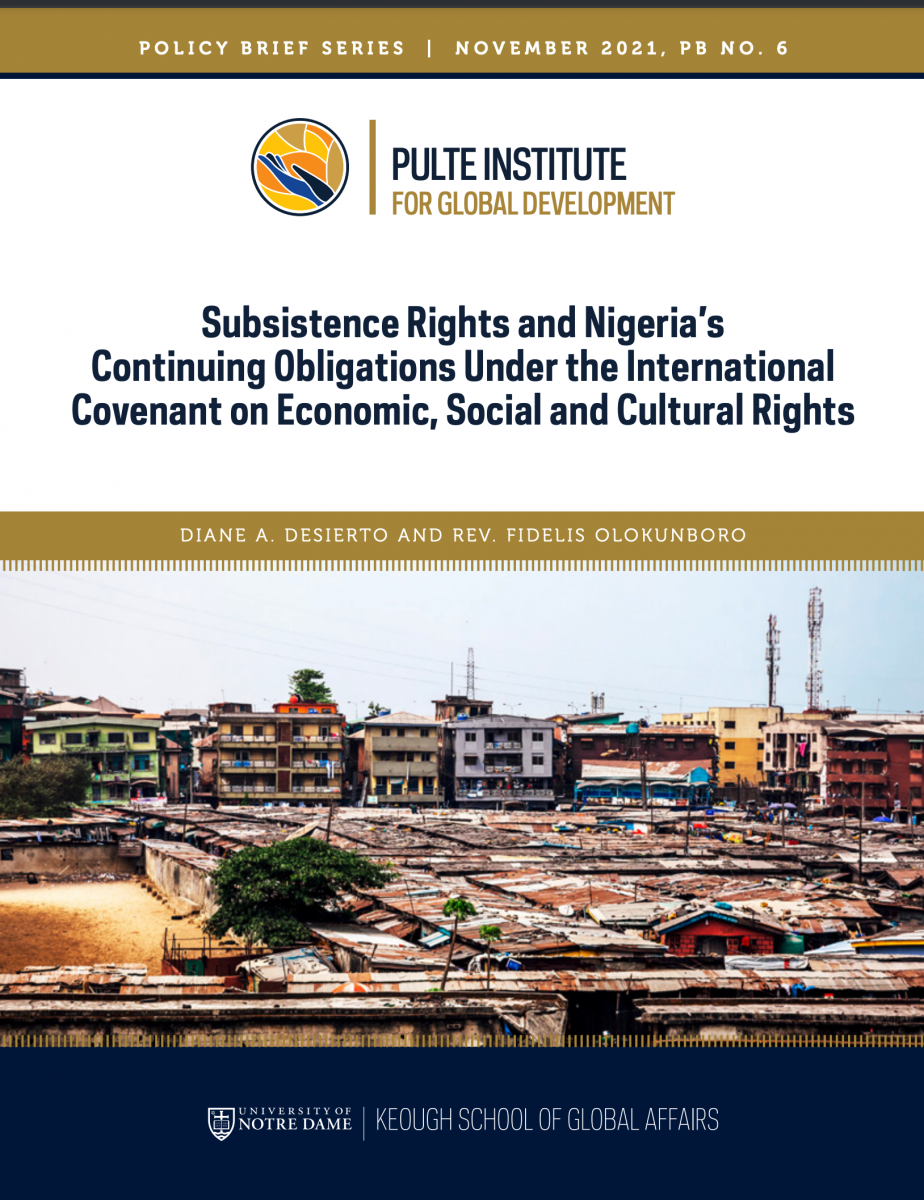 In an interdisciplinary collaboration bridging the academic and public policy worlds, a Kellogg-affiliated faculty member and doctoral student teamed up to write a policy brief on subsistence rights in Nigeria.
Kellogg Institute Faculty Fellow Diane Desierto, professor of law and global affairs, has co-authored a policy brief with Kellogg Doctoral Student Affiliate Rev. Fidelis Olokunboro (theology) titled "Subsistence Rights and Nigeria's Continuing Obligations Under the International Covenant on Economic, Social and Cultural Rights."
Part of the Pulte Institute for Global Development's Policy Brief Series, the brief argues that the success of any rights-based approach against poverty and inequality in Nigeria also hinges on engaging local parish communities in addressing the immoralities of corruption and systemic unaccountability.