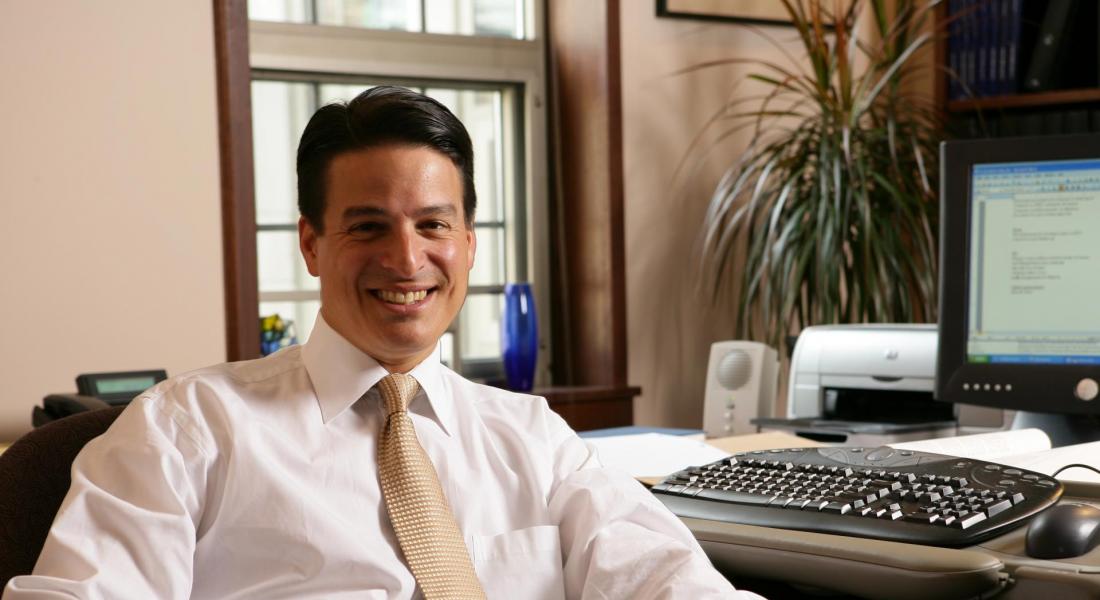 Kellogg Institute Director and Notre Dame Law Professor Paolo Carozza has been appointed to the US Department of State's new Commission on Unalienable Rights. 
The commission was announced by Secretary of State Michael Pompeo on July 8 and includes 10 human right experts, philosophers, and activists from a variety of backgrounds and beliefs. They will provide Pompeo and others with an informed review of the role of human rights in American public policy and will help guide foreign policy.
Mary Ann Glendon, a Kellogg Distinguished Research Affiliate and the Learned Hand Professor of Law at Harvard University, has been selected to head the commission.
In his remarks about the commission, Pompeo said, "These individuals will provide the intellectual grist for what I hope will be one of the most profound reexaminations of the unalienable rights in the world since the 1948 Universal Declaration."
The group will look at the concept of universal human rights, where those rights come from, and the difference between inherent rights and those prescribed by governments. 
"Paolo Carozza is widely recognized as among the world's most influential scholars and thinkers in the areas of international law, human rights, and comparative constitutional law. We at Notre Dame are proud that the United States Department of State has placed these important issues in Professor Carozza's very capable hands," said G. Marcus Cole, the Joseph A. Matson Dean and Professor of Law at Notre Dame Law School.
Earlier this spring, the US Department of State appointed Carozza to serve a four-year term on the Venice Commission, a prestigious international body of lawyers, judges, academics, and government officials that advises the Council of Europe on constitutional matters.
From 2006 to 2010, he was a member of the Inter-American Commission on Human Rights, which is the principal international body responsible for the promotion and protection of human rights in the Western Hemisphere. He was the IACHR's president from 2008 to 2009.
His other international appointments include work with the United Nations, the Pontifical Council for Inter-religious Dialogue, and the Pontifical Academy of Sciences.
In May, the University of Notre Dame recognized Carozza's research and teaching on the foundational principles of international human rights law by honoring him with the Reinhold Niebuhr Award. The award is given annually to a Notre Dame faculty member or administrator whose body of academic work and life promote or exemplify social justice.
Original story posted by the University of Notre Dame Law School.