About
María Luisa Paúl Rangel is a native of Caracas, Venezuela. Living under Venezuela's current political, economic, and social crisis propelled Paúl Rangel's interest in democratization and foreign policy, and inspired her to understand the mechanisms of her country's democratic erosion. Given her research interests, Paúl Rangel is assisting Professor Michael Coppedge in his research project consisting of international processes tracing Venezuela's efforts to export the Bolivarian model throughout Latin America. Through this investigation, they will be developing an upcoming case study about Venezuela's influence on other Latin American regimes.
This academic year, Paúl Rangel will be also be working on a senior thesis about the transitional justice mechanisms and institutional reforms that should be applied in Venezuela during a future transition towards democracy, given the country's gross human rights violations, the presence of armed non-state actors, and the government's participation in criminal operations. The thesis will be written under the Department of Political Science and advised by Professor Guillermo Trejo.
During the past two summers, Paúl Rangel was a newsroom intern at the Miami Herald/el Nuevo Herald. There, she co-authored an investigative story about Venezuelan asylum-seekers in the US-Mexico border, for which she won second place in the News Reporting (Spanish Language) category at the Florida Society of News Editors' 2020 Journalism Contest. She also authored a series about Honduras's new Criminal Code, an enterprise story about the homeless population during the COVID-19 pandemic, and covered local, national, and Latin American events.
Major
Economics
Political Science
Minor
Gallivan Program for Journalism, Ethics, and Democracy
Current Research
Research Interests
I am interested in Latin American politics, particularly in Venezuela. Moreover, I am interested in understanding the factors that can undermine and deteriorate democracy, as well as the conditions under which it is able to flourish. Other interests include the role of diasporas in rebuilding countries and the link between women empowerment and development.
Current Research
The project consists on an international process tracing of Venezuela's efforts to export the "Bolivarian" model throughout Latin America. I am focused on finding evidence of Venezuela's efforts by researching the country's relations with other countries, its treaties and other international agreements, etc.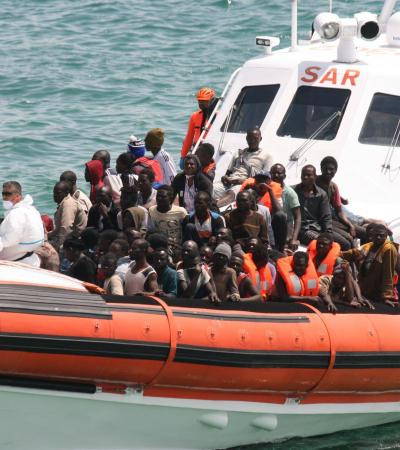 Camila Antelo Iriarte,
María Luisa Paúl Rangel,
Maria Ventura